BBG Watch EXCLUSIVE Report and Commentary
BBG Watch has learned that the reported $400 million class action lawsuit filed last week in the U.S. Court of Federal Claims against the Broadcasting Board of Governors (BBG) over personnel and contracting practices overseen by top agency officials in recent years may be just a tip of the iceberg of more scandals and embarrassments for new BBG CEO John Lansing. They are a result of management abuses which had occurred long before he came on board only several months ago and for which he is not responsible. He will, however, have to deal with them, possibly assisted by some of the same longtime BBG executives who caused these problems or allowed them to happen in the first place, sources told BBG Watch.
Two former Radio Free Europe / Radio Liberty (RFE/RL) employees, Armenian citizen Anna Karapetian and Croatian citizen Snjezana Pelivan, have filed a complaint with the United Nations Human Rights Council (UN HRC) in Geneva against both RFE/RL and BBG. They allege discrimination based on national origin. UN HRC is not exactly a pro-American institution. Among its 47 members are such human-rights violators as Russia, China, Cuba, Venezuela, Congo, Kazakhstan, Algeria, Ethiopia, and Vietnam. They may delight in using this complaint against the United States, sources told us. The women turned to UN HRC reluctantly and in desperation after exhausting all other options and after their numerous appeals to the BBG to resolve their complaints amicably went unanswered, sources said.
Ms. Karapetian and Ms. Pelivan had earlier lost their appeals in Czech courts which upheld the communist-era Czechoslovak law used by RFE/RL management to treat some foreign-born employees, mainly third-country journalists working at RFE/RL headquarters in Prague, differently and as a separate group from RFE/RL's Czech and American employees.
The latest complaint was submitted by Ms. Karapetian and Ms. Pelivan in accordance with UN HRC Resolution 5/1 of 18 June 2007 allowing appeals by private persons. In a letter dated October 20, 2015, Ms. Karapetian and Ms. Pelivan informed Mr. Lansing that "due to the fact that BBG, U.S. Federal agency, serves as RFE/RL Board of Directors and, as prescribed by U.S. International Broadcasting Act of 1994, 'makes all major policy determinations governing the operations of RFE/RL,' the Complaint indicates BBG as 'Public authority responsible for human rights violations' and the United States as the 'State concerned'."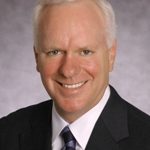 New BBG CEO John Lansing apparently learned about some of these issues first hand and perhaps for the first time several weeks ago while he and one of BBG's top executives Jeff Trimble, who had been previously also an RFE/RL executive, were at the Prague airport waiting for a flight home after Mr. Lansing's first visit to the RFE/RL headquarters in the Czech Republic. Anna Karapetian who was at the airport at the same time by chance reportedly recognized Mr. Lansing and approached him while he was momentarily alone. According to our sources in Prague, she was able to tell him how she and her colleague, Snjezana Pelivan, had been arbitrarily fired (Anna Karapetian was fired in 2006) after years of exemplary service and denied any formal process to challenge their dismissal. Aggrieved RFE/RL journalists claim that the communist-era Czech law the RFE/RL management relies on applied largely to Soviet companies operating in communist Czechoslovakia to deny rights and benefits to certain classes of foreign-born contract employees to the benefit of their Soviet employers.
According to our sources, Ms. Pelivan and Ms. Karapetian were indeed unsuccessful in challenging their dismissal in Czech courts. Their appeal to the European Court of Human Rights in Strasbourg was also unsuccessful because the court apparently has no jurisdiction over most labor disputes, sources told us. But their case has received wide attention and support among some Czech, Croatian and Armenian politicians, media and human rights organizations.
Most other foreign-born RFE/RL contract employees who reportedly have been treated the same way as Ms. Karapetian and Ms. Pelivan are afraid to challenge management decisions out of fear of losing their severance pay. One exception may be longtime Radio Liberty Russian Service human rights reporter Kristina Gorelik who was recently fired under questionable circumstances and is challenging her dismissal in Russian courts. An award-winning journalist, she is supported by leading Russian human rights activists, including Helsinki Moscow Watch chair Lyudmila Alexeeva. As Kristina Gorelik was being attacked in a Russian court by RFE/RL's Russian lawyers and reportedly also a Radio Liberty manager, ultra-nationalist Russian website posted a vicious anti-Semitic attack on her for her previous work with Radio Liberty, perhaps unaware that the Russian Service management had already dismissed her.
It appears that the BBG is essentially treating contract employees in Washington the same way BBG and RFE/RL treat certain classes of contract employees in Prague and in Russia, except that contractors in the U.S. have a much easier access to U.S. courts, our sources said.
According to our sources who spoke with Ms. Karapetian, Mr. Lansing appeared to listen intently and reportedly acknowledged in general that the BBG has an employee morale problem. But being very new to his job at that time, he did not make any concrete promises, our sources said.
Mr. Lansing has said on other occasions that respectful treatment of all employees is one of his highest priorities.
FORMER UPI AND RFE/RL JOURNALIST ANNA KARAPETIAN: "The bottom line is this," said Anna Karapetian. "When it moved from Munich to Prague, Radio Free Europe/Radio Liberty has put a ticking bomb underneath itself – it withdrew legal protections for employees who are citizens of third countries, who are not Czechs and not Americans. In Munich, employees were protected by German labor laws without exception. In the Czech Republic, the same workers from third countries get to enjoy zero protection. Even if their work contracts are governed on paper by American law, there is nowhere to go to register a complaint, there's nothing for foreigners in the U.S. courts except expenses," says Anna.

"People like me: Armenians, Azeris, Ukrainians, Russians, Iranians, Afghans, and so on can be fired at any time with no reason given. To make sure the issue doesn't go to court in the Czech Republic or anywhere else, they give the laid-off employees a paper of 'non-disclosure' to sign, of course in exchange for a decent severance payment. I didn't sign the paper, refused the money and went to court."
FORMER UPI AND RFE/RL JOURNALIST ANNA KARAPETIAN:"I don't judge the people who fired me," says Anna Karapetian. "That's probably up to the judgment of God. I'm in litigation against a System that I once trusted with my life and the lives of my children. I believed and I still believe in what I was doing. When the children were infants, I expressed milk and went on the air. Night shifts. I was the only female voice in the service. People listened to me. Wrote to me. Radio was my life. I left Armenia because of the station. The radio station invited me to Munich and I came, leaving a good job with the UPI. And then the System cut me off. I don't know why. But I'll never go back to Armenia. Not me, after I worked at the radio station, nor my children, who were born and raised in the Czech Republic and don't have a future there."
FORMER UPI AND RFE/RL JOURNALIST ANNA KARAPETIAN:"The station no longer paid for either the school or our home. I applied to receive Czech unemployment insurance benefits," says Anna. "I paid taxes. However, it turned out that the Radio withheld Czech taxes from me and the rest of the foreigners, but never made contributions to the Czech Social Security system. So that's how it was. I was not entitled to receive unemployment insurance benefits. I'm grateful to the British, who agreed teach the children for two years at an enormous discount."

"All the money I had saved up for retirement was spent long ago, we needed to live somehow. So I won't have any pension at all. The Radio also didn't pay into the Czech pension fund. So that's being an 'example for others', as the organization proclaims…"

"And now?" I ask, looking around the kitchenette and office in the hallway. Instead of furniture there are piles of papers and books. "We're publishing a magazine to keep in touch with our homeland and continue to work in our profession," says Anna Karapetian. "The Armenian European magazine 'Days'. The magazine and website are in high demand. We get some publicity. And scrape along from day to day."
FORMER UPI AND RFE/RL JOURNALIST ANNA KARAPETIAN:"I believe in what I've always believed: in justice through transparency," Anna continues.

"Do you think that's pathetic? But I believe that people who care will hear me. There are many such people in America. In my opinion, only in America can you still seriously talk about ideals and you will be heard. Try to talk about it in Russia, Uzbekistan or somewhere else and you will be sent to a psychiatrist. For me, the System is not America. It's an example of the perversion of America."
FORMER UPI AND RFE/RL JOURNALIST ANNA KARAPETIAN:"For a long time now the radio station has not been the sole source of objective information in today's world. I'll never forget the radio station back as it was in Munich almost twenty years ago when I first started working there. That was the taste of real freedom. The feeling of being in a team. An organization that is true to its ideals and protects you. It no longer exists. Now I only want one thing – that the bureaucrats bear responsibility for escorting me under guard outside the walls of the radio station while I was still officially on a sick leave, without giving me a notice and the chance to say goodbye to the listeners. Don't let them think that the law can't touch them, neither in the Czech Republic nor in America. When they acted similarly with journalists in Moscow last September and it came up to the American press, they rushed to fix things. But Czech Republic is not seen yet from the United States. If I don't get justice in the Czech courts, I'll go on to the European Court of Human Rights in Strasbourg – there's already one discrimination case against the radio station waiting for review – and to the UN Human Rights Council in Geneva. I have nothing to lose. Unfortunately, it's the same for them. They've lost their reputation long ago. I will not be there alone. It will be a collective complaint, from a group of women."

According to Anna Karapetian, she wrote to Jeff Trimble, then Acting President of Radio Free Europe / Radio Liberty, asking to meet to discuss her dismissal. She said that he didn't meet her.

FORMER UPI AND RFE/RL JOURNALIST ANNA KARAPETIAN:"At the time of my firing I asked Jeff Trimble to meet with me as he knew me personally for 12 years!!!!, and he knew me as a professional broadcaster with experience in war coverage for UPI. But he told me that the then HR chief will meet with me instead," Anna Karapetian wrote.
###
From:
Anna Karapetian, Armenian citizen,
Snjezana Pelivan, Croatian citizen,
To:
Mr. John Lansing
Director, CEO
Broadcasting Board of Governors (BBG)
330 Independence Avenue,
SW Washington, DC 20237,
U.S.A.
Re: Request for meeting in Prague
October 20, 2015
Dear Mr. Lansing,
we are former employees of Radio Free Europe/Radio Liberty in Prague. On October 8, during open BBG meeting, you disclosed your plan to visit RFE/RL the first week of November. Herewith, we kindly ask you to meet with us in Prague in order to discuss and resolve our cases and thus prevent farther damages to international reputation of RFE/RL, vital American informational tool in the ongoing war of ideas and values with Putin's Russian propaganda.
Presently, our official Complaint requesting the investigation of nationally discriminative RFE/RL labor policies is pending in the United Nations Human Rights Council (UN HRC) in Geneva. Complaint is submitted in accordance with UN HRC resolution 5/1 of 18 June 2007 allowing appeals by private persons. Due to the fact that BBG, U.S. Federal agency, serves as RFE/RL Board of Directors and, as prescribed by U.S. International Broadcasting Act of 1994, "makes all major policy determinations governing the operations of RFE/RL," the Complaint indicates BBG as "Public authority responsible for human rights violations" and the United States as the "State concerned."
Our Complaint is a public document. It was made available, among other recipients, to members of congressional House Committee on Foreign Affairs, Senate Committee on Foreign Relations, House and Senate Judiciary Committees, House and Senate Committees on Appropriations, U.S. Helsinki Commission, and BBG Chairman Jeffrey Shell.
We list in our Complaint some of international NGO's, which condemned RFE/RL's policies of national discrimination by direct protests to BBG:
–Information Centre CAUCASUS – EASTERN EUROPE (Prague, Czech Republic),
–Czech Helsinki Committee (Prague, Czech Republic),
–Plataforma Interamericana de Derechos Humanos, Democracia y Desarrollo (Quito, Ecuador),
–Association Droits de l'Homme en Asie Centrale (Le Mans, France),
–Moscow Helsinki Group (Moscow, Russia),
–Foundation Open Dialog Poland-Ukraine (Warsaw, Poland),
–Helsinki Committee for Human Rights in Bosnia and Herzegovina (Sarajevo, BiH),
–Human Rights Society of Uzbekistan (Dublin, Ireland),
–Institute for Peace and Democracy (Baku, Azerbaijan),
–International Society "Memorial" (Moscow, Russia),
–International Association of Democrats against Authoritarian Regimes (Toronto, Canada),
–International Labor Rights Forum (Washington, USA).
Among internationally prominent human rights figures who, in connection with our cases, publicly questioned RFE/RL- BBG policies of national discrimination are:
–Anna Sabatova, former Head of Czech Helsinki Committee, presently the parliament-elected Human Rights Defender (ombudsman) of the Czech Republic, who defined RFE/RL labor policies and actions toward its foreign employees as "immoral," "an act of fraud;"
–Jaromir Stetina, former Czech Senator, now the deputy of European Parliament, who branded RFE/RL labor policies as "patiently indecent, unfair, cynical and hypocritical;"
–Lyudmila Alexeeva, Head and founding member of the first in the world Helsinki organization, the Moscow Helsinki Group;
–Dr.Leyla Yunus, politically persecuted Director of the Institute for Peace and Democracy in Baku, Azerbaijan – laureate of the International Theodor-Haecker-Prize;
–Lyudmyla Kozlovska, President of the Open Dialog Foundation, Warsaw, that devotes special attention to protection of human rights in Ukraine, Russia and Kazakhstan;
– Sergei Kovalev, Russian human rights defender, Chairman of Andrei Sakharov Foundation, president of NGO Institute of Human Rights in Moscow, the first Human Rights Ombudsman of the Russian Federation (1994 – 1995), twice, in 1995 and 1996, nominated for the Nobel Peace Prize;
– Czech filmmaker Martin Mahdal, Chevalier of the French Legion of Honour, who specializes in social, moral, labor-related, human rights, and political topics.
Already three times Czech Parliament discussed the deputies' inquiries (interpellations) concerning RFE/RL discriminative labor policies.
Until now, BBG remains blind and deaf to protesting voices of respectable human rights NGOs, prominent human rights defenders, countless condemning articles shaping negative — to RFE/RL, BBG, and, by extension, to United States — public opinion precisely in the countries and regions targeted by RFE/RL and other American civil broadcasters subordinate to BBG.
Unfortunately, they have a point. RFE/RL, the largest overseas institution of American public diplomacy financed by U.S. Congress via BBG, which broadcasts in 28 languages to
21 countries, employs in Prague hundreds of non-Czechs and non-Americans deprived by BBG-RFE/RL labor policies of both American and Czech legal protections.
Unlike their Czech colleagues protected by Czech legislation, third-country nationals can be fired without any provided reason, without previous warning, without any preliminary corrective measures (if deserved), without severance compensations earned during years of service, unless they sign the obligation not to question unmotivated terminations.
We were fired precisely in such a mode after years of impeccable service with "very good" and/or "excellent" performance reviews. However, we did not accept the (earned!) severance compensations offered as a "shut up" money for abrogation of inalienable in any civilized society human right of court appeal, and turned to Czech courts.
Unlike our American colleagues covered by American laws, we could not use the free of charge services of U.S. Equal Employment Opportunity Commission. American courts were also off limits to us, foreign nationals working in Prague for RFE/RL, American employer abroad. By expressed will of American Congress, American labor and civil rights laws are inapplicable to such foreigners. At that, the uniform employment agreements provided by RFE/RL-BBG to foreign employees in Prague misleadingly state:
"The parties understand that the laws of the United States govern this agreement. Furthermore, all conditions of employment are governed by the applicable laws of the United States, laws of the District of Columbia or the policies of the Company."
After years of protracted – pro and contra, back and forth — hearings in local courts, we lost. In particular, in the case of Anna Karapetian, mother of three minor children, Czech Constitutional Court agreed that RFE/RL's foreign employees have unequal status but ruled that it is not for Czech courts to judge if American RFE/RL acts against American laws, for the discussion of American laws, i.e. the will of U.S. Congress, is outside the "optic" of Czech courts.
The bottom line of Czech court decisions: RFE/RL foreign employees, whom you'll meet during your visit to Prague, are cemented in total legal vacuum. Lidove noviny , the oldest Czech newspaper, compared their legal status to that of the "void of rights aborigines."
Presently, our fact-based appeal to United Nations Human Rights Council is being misused by Russian and Ukrainian media outlets at the territories occupied by Russia for hysterical anti-American propaganda. They concoct interviews with us (never granted), ascribe to us vicious anti-American statements (never made) concerning RFE/RL's practice (nonexistent) of censorship and intentional disinformation, etc. See in Russian:
http://www.ridus.ru/news/196396;
http://www.politonline.ru/interview/22883150.html;
http://abakan.monavista.ru/news/787058/;
http://nnm.me/blogs/mokoktN2/kak-svoboda-prevratilas-v-malenkoe-guantanamo/;
http://gazeta19.ru/news/33232;
http://www.vz.ru/news/2015/9/3/764957.html;
http://www.fair.ru/karapetyan-zahvativshih-detei-beslane-nam-rekomendovali-15090323304051.htm;
http://patriot.donetsk.ua/cgi-bin/p-s/m1.cgi?info1=8488)
By solving our cases peacefully and fairly you can change the situation – to the benefit of the United States, BBG, and RFE/RL. Such is our interest.
Sincerely, with due respect,
Anna Karapetian
Snjezana Pelivan