BBG Watch Commentary
"The American Linden tree planted through the efforts of AFGE Local 1812 will be a living symbol of our appreciation for Governor Ashe's commitment to make U.S. international broadcasting the beacon for the free world which it used to be as well as a tribute to his efforts to fight for right against might." — American Federation of Government Employees, AFGE, Local 1812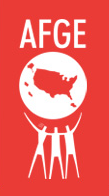 In Washington, DC, Moscow, Russia, and Knoxville, TN, Victor Ashe — former mayor, former U.S. Ambassador to Poland and former member of the Broadcasting Board of Governors (BBG), a federal board in charge of U.S. international media outreach — has received honors for his commitment to media freedom, human rights, and glasnost.
The latest tribute to Victor Ashe came from employees of the BBG represented by the American Federation of Government Employees, AFGE Local 1812. The AFGE Local 1812 tree in honor of Governor Ashe will be planted in a city park in Knoxville.
We re-post an AFGE Local 1812 editorial with our own images, provided by employees of Radio Free Europe / Radio Liberty (RFE/RL) in Moscow, which show Victor Ashe receiving earlier another recognition for his service — the Glasnost Award from a Russian human rights organization during his visit to Russia in June 2013 when he was still a member of the BBG Board. Ashe left the BBG at the end of 2013 after his term expired.
Victor Ashe is remembered by BBG employees for his strong advocacy of transparency, accountability and good management. Those working at RFE/RL are especially grateful for his effort to reform their news organization, bring in Kevin Klose as new CEO, and save the jobs of Radio Liberty journalists countering government press censorship in Putin's Russia.
Victor Ashe is as well remembered and honored by journalists and other employees at the Voice of America (VOA), the Office of Cuba Broadcasting (OCB – Radio and TV Marti), Radio Free Asia ( RFA), the Middle East Broadcasting Networks (MBN – Radio Sawa and Alhurra TV) and the International Broadcasting Bureau (IBB).
Ashe's only detractors was a small group of senior IBB federal government executives threatened by his calls for sound management practices on behalf of American taxpayers who pay for U.S. international media outreach in support of freedom and democracy. He persevered in his reform efforts and won the admiration of media professionals and media freedom activists both within and outside of the BBG.
We join all U.S. international media employees in their tributes to former BBG Governor Victor Ashe.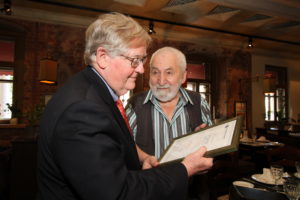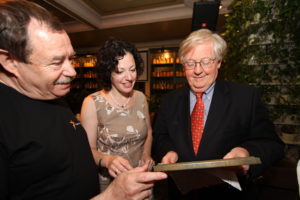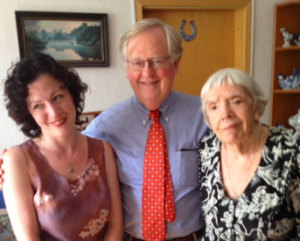 A Living Memorial In Honor of Former BBG Governor, Victor Ashe

When the AFGE Local 1812 Executive Board pondered a parting gift for BBG member, Victor Ashe, the former U.S. Ambassador to Poland and the four-term Mayor of Knoxville TN, we decided, that instead of a plaque or a sculpture or another dust-catching item, that the most fitting tribute would be a living tree planted in his honor. Therefore, we approached the appropriate offices in the city of Knoxville to see how this could be done.

Our answer arrived recently from Landscape Architect, Ms. Lori Goerlich, the Parks and Greenways Coordinator of Knoxville, who announced that the city government had found a great location for a commemorative tree at Victor Ashe Park. The AFGE Local 1812 tree in honor of Governor Ashe will be planted just south of the popular playground and pavilion area and adjacent to the Victor Ashe Greenway trail. Although our original request had been to plant an Ash tree, for obvious reasons, or a mighty oak, Ms. Goerlich recommended an American Linden tree. The Park and Greenways Coordinator also added that the tree planting could take place, weather permitting, within the next few weeks.

The American Linden tree, also known as the American Basswood, is a hardy tree which can reach 80 feet tall by 40 feet wide. Its stately appearance makes it a favorite shade tree for large areas including parks and arboreta. The inner bark of this tree is very tough and Native Americans used it for rope, mats and even bandages. The American Linden tree is also a favorite tree of bees who extract nectar from its flowers, making a very high-quality honey in the process. How apropos for this living tribute to former Governor Ashe who made it a priority to address the many problems in the Agency brought to his attention by the rank-and-file, the worker bees of this organization.

Although there will be no honorary plaque affixed to the American Linden tree in honor of BBG Governor, Victor Ashe, both the Ashe family and his extended family at AFGE Local 1812 will know its location. AFGE Local 1812 is looking into the possibility of organizing an informal dedication ceremony once the snowy season stops and warmer weather begins.

We are most happy that the project has become a reality. Not only will the new American Linden tree honor Governor Ashe's commitment to our Agency and its employees but will also reflect his strong support for the environment which he advanced as Mayor of Knoxville.

The American Linden tree planted through the efforts of AFGE Local 1812 will be a living symbol of our appreciation for Governor Ashe's commitment to make U.S. international broadcasting the beacon for the free world which it used to be as well as a tribute to his efforts to fight for right against might.