BBG Watch Commentary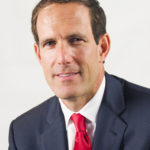 We note with some encouragement and pleasure reports from our sources that one of the newer Broadcasting Board of Governors (BBG) members, Matt Armstrong, has been talking with BBG journalists, both publicly and privately, about their concerns and the need for management reforms. Some former and current BBG members have also engaged in this kind of dialogue. Former BBG Governor Ambassador Victor Ashe was particularly known and praised by the rank and file employees for reaching out to them and listening to their concerns and ideas for improving the management of the U.S. international media agency.
In 2011, Matt Armstrong served as executive director of the U.S. Advisory Commission on Public Diplomacy. Previously, Armstrong was an adjunct professor of public diplomacy at the Annenberg School of Journalism and Communication at the University of Southern California. In 2010, he founded and served as President of the MountainRunner Institute and published a blog on public diplomacy and strategic communication. He is a member of the Board of Directors of the Public Diplomacy Council and a member of the International Institute of Strategic Studies.
###
BBG Press Release

NOVEMBER 6, 2013

Governor Matt Armstrong met with RFE/RL President Kevin Klose and Regional Director Akbar Ayazi, Radio Azadi journalist Sharifa Esmatullah.

BBG Governor Matt Armstrong met with RFE/RL journalists and directors from each of the language services, new media managers and senior executives during a visit to the network's headquarters in Prague from October 30 through November 1. Armstrong also met with Czech Deputy Foreign Minister Jiri Schneider and Steven Kashkett, the Deputy Chief of Mission at the U.S. Embassy in Prague.

RFE/RL President Kevin Klose joined several of the high-energy conversations with RFE/RL staff, including a Q&A session with Governor Armstrong and a meeting with young women journalists who spoke eloquently about why they work for RFE/RL and their desires and goals for their home societies.