BBG Watch Commentary
BBG, IBB, and VOA senior bureaucracy protects itself by eliminating "administrative vacancies" while proposing to cut real programs and programming jobs in FY2018 budget request.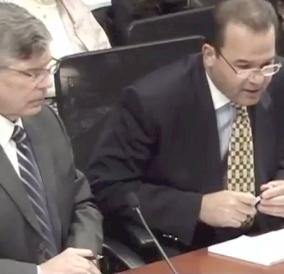 From Broadcasting Board of Governors | FY 2018 Congressional Budget Justification:
"IBB will eliminate most of the administrative vacancies [Emphasis added.] that support U.S. international broadcasting efforts. The positions that will be eliminated will come from the Office of the Chief Financial Officer, Office of Contracts, Office of Human Resources, and other support offices."
"VOA will reduce Government staff positions through attrition. [Emphasis added.]
But when it comes to programs and programming jobs at the Voice of America and other BBG entities, the BBG, IBB, and VOA executives proposed real cuts and losses of existing positions.
"VOA will reduce radio broadcasting to Afghanistan, Indonesia, Rwanda and Burundi, and Laos. Eliminate programming for Macedonia and potentially merge Latin America (Spanish) with the Office of Cuba Broadcasting."