BBG Watch Commentary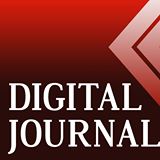 Digital Journal has posted Ted Lipien's news report on David Satter rejecting Russia's claims for the reasons for denying him a journalist's visa.
David Satter, an American journalist and advisor at U.S. taxpayer-funded Radio Free Europe / Radio Liberty (RFE/RL), has posted a statement on his website rejecting official Russian explanations for the denial of his journalist's visa to work in Russia, Ted Lipien reported.
Satter told Voice of America's (VOA) Russian service Tuesday in an interview via Skype from London that he thought the actions against him were politically motivated and evidence that "the Russian regime is losing its confidence."
"I believe that to a certain extent they understand that the ground under their feet is not a secure as it once was, and they don't want journalists in Moscow who are capable of understanding what's happening in the country," said Satter.
Read more: "American journalist rejects Russia's claims for visa denial," Ted Lipien, Digital Journal, Jan. 14, 2014.