BBG Watch Commentary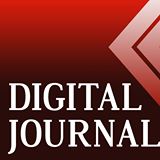 "Radio France Internationale understands the need for describing in its broadcasts, and increasingly online, some of the uniqueness of French culture, politics and mores. Other state-owned media outlets do the same for their countries. U.S. could learn," writes a journalist and former U.S. media executive.
"Unlike some Voice of America (VOA) executives in the U.S. who seem to think that cultural differences can be ignored, (everybody wants to be like Americans after all), Radio France Internationale (RFI) reporters generally do an excellent job of explaining France to international audiences."
Ted Lipien, a former acting associate director of the Voice of America, and media freedom advocate for Free Media Online and the Committee for U.S. International Broadcasting (CUSIB) NGOs, wrote an op-ed in Digital Journal.
"Op-Ed: RFI explaining French ways to global audience, even love and sex," Ted Lipien, Digital Journal, Jan. 14, 2014.