BBG Watch EXCLUSIVE
Former member of the Broadcasting Board of Governors (BBG) Victor Ashe reacted to the appointment of John Lansing, Former President of Scripps Networks, as Chief Executive Officer and Director of the Broadcasting Board of Governors (BBG) by echoing a warning from congressional sources that Mr. Lansing will have to aggressively confront "the entrenched forces that continue to advocate for the status quo… against the long-term best interest of the American taxpayer and U.S. foreign policy." Link.
VICTOR ASHE: "I do not envy Lansing's new job but wish him well. He will need eyes in the back of his head as well as the front to watch out for the knives headed his way by the entrenched forces who fight change and protect the status quo.

Our international broadcasting has fallen far short of what the USA needs to compete in today's world and Lansing has a monumental task ahead of him. The Cohen Building in Washington is not an easy place to advance new ideas."


Statement from

Victor Ashe
former BBG Board member and US Ambassador to Poland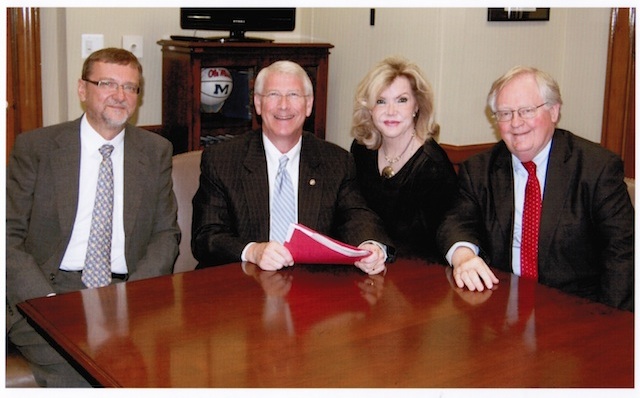 Victor Ashe is also a former U.S. Ambassador to Poland and former mayor of Knoxville, TN. He serves on the Advisor Board of the Committee for U.S. International Broadcasting (CUSIB – cusib.org). He has been a strong advocate of management reforms at the BBG and supporter of most aspects of reform legislation being considered by the U.S. Congress.
While at the BBG, Victor Ashe was a strong critic of the BBG's International Broadcasting Bureau (IBB) officials and some of the BBG's entity heads. A few of them were replaced as a result of Ashe's publicizing of their mismanagement of the agency and its media outlets, but other federal executives still remain in various key IBB and VOA jobs.
Other former BBG members, both Republicans and Democrats, have also complained about the entrenched BBG/IBB bureaucracy and the BBG Board's inability or great difficulty to quickly replace federal officials who had failed in their duties. Ambassador Ashe's statement may have alluded to an anonymous smear campaigned believed to be initiated by some high-level IBB officials against him after he publicly exposed their shortcomings.