BBG Watch Commentary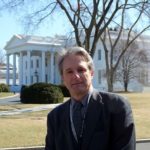 Former Voice of America Chief White House, foreign correspondent and language service director Dan Robinson commented on the appointment of respected journalist and media executive Andrew Lack as Chief Executive Officer of the Broadcasting Board of Governors (BBG), the federal agency that oversees the five networks and broadcasting operations of U.S. international media, including the Voice of America. All are funded by U.S. taxpayers.
Robinson's comments were first posted for an article in MediaBistro.com's FishbowlDC.
DAN ROBINSON: This is the first time in many years that a non-government media heavyweight is being brought in to undertake what amounts to a mission to salvage government-funded international broadcasting networks, which have been seriously damaged by mismanagement and incompetence. Voice of America, in particular, has been hobbled by these problems.

But being a private sector heavyweight is no guarantee of success in a federal environment. Lack needs to confront, and make drastic changes in, VOA news management and also focus on the entrenched bureaucracy in the International Broadcasting Bureau (IBB) which has been responsible for so many missteps, or his impact will be limited.

After several years of seeming to ignore the mounting and increasingly embarrassing problems at VOA and the Broadcasting Board of Governors, which former Secretary of State Hillary Clinton declared "practically defunct", the Obama administration (with involvement of key White House officials) is finally paying closer attention to this salvage operation.

BBG would shrink to an advisory role under reform legislation pending in Congress. The Senate version of H.R. 4490, the bipartisan bill passed by the House, should be voted on and passed, and the president should sign a final bill before the end of the year.

Legislative language has already been modified a number of times to respond to concerns reporters at VOA have voiced about potential interference with journalism at the government-funded outlet.

Failure to pass the legislation would kick the reform can down the road, and delay critically-needed management changes, resulting in more waste and incompetence at an agency that costs taxpayers more than $700 million every year.

Daniel A. Robinson
Former VOA Chief White House
and Foreign Correspondent
Potomac, MD
Robinson is one of several Voice of America English news service correspondents who have left VOA in recent years because of frustration with mismanagement of the BBG's largest news organization. He is one of the few Voice of America correspondents who have publicly stated their reasons for leaving VOA.
In February 2014, he sent an open letter to the Broadcasting Board of Governors (BBG), which we repost below for the record.
MediaBistro.com's FishbowlDC reported on Dan Robinson's letter in March 2014 with a link to a BBG Watch article.
As with nearly all former and current Voice of America employees, while highly critical of the management, Robinson remains a strong supporter of VOA as a journalistic institution. He has expressed reservations about some of the wording in the bipartisan H.R. 4490 reform bill with regard to VOA's future mission.
Many former and current VOA employees have welcomed the appointment of Andy Lack as the first CEO of all U.S. government funded international media and hope that he will carry out management reforms.
###
LETTER TO THE BOARD FROM VOICE OF AMERICA CHIEF WHITE HOUSE CORRESPONDENT DAN ROBINSON, FEBRUARY 22, 2014

To members of the Board,

This past Friday, I submitted my papers to retire from VOA, where I have spent 34 years. I worked under 15 directors, was privileged to serve twice as an overseas correspondent in Asia and Africa, spent 8 years covering Capitol Hill, headed VOA's Burmese Service, and had the honor of covering President Obama as Chief White House Correspondent.

As one of the last remaining veterans who arrived in the 1970′s, I join others who have departed in recent years to take note of the decades of hard work by colleagues, and the great history of this organization.

However, in the past few years I saw much damage done to the news product, as this organization and dedicated employees were rushed down a path to a "TV" dominated future without the needed foundation of sufficient staff and technical resources.

The result of this clumsy and short-sighted implementation, was that "radio" and "TV" (and often social media) products suffered, resulting in likely thousands of hours of wasted man/woman hours across the Agency.

Particularly regarding VOA's English website face to the world, our reputation was battered by a failure of IBB managers, from director's level on down, to heed warnings staff made, including in face-to-face meetings in 2011, about serious problems.

On personnel management, I witnessed tactics, from the highest level of the IBB to Central News, that caused untold amounts of emotional suffering to hard-working employees – those who remained late into the night in small booths on Capitol Hill or at the White House, struggling to ensure that news got out, while many
senior managers left their comfortable offices in the Cohen Building for home.

Indeed, my decision to depart at this juncture was informed by my experience being bullied and threatened with removal by one IBB manager, who perhaps is of the mind that such tactics can be applied across-the-board, whether at major networks or in a government agency.

Never easy, the job of White House correspondent was made more difficult by systemic problems and counter-productive management tactics in Central News that battered everyone's morale. Evidence of this can be seen in statistics ranking the newsroom at the lowest level among all divisions.

Senior IBB and Central News managers made little effort to discuss with
appropriate specificity, coverage, support and access issues regarding VOA
coverage of the presidency.

At one point, correspondents in Washington bureaus were discouraged from filing
on breaking news. In its place, they were often tasked with producing "TV"
reports that inevitably consumed numerous additional hours.

Due to staffing and technical problems in Central News, particularly relating to
the production process, final "TV" products ended up being completed late, well
after other media organizations had put out several layers of reports on a
breaking news event.

Reporters too often ended up being mired in hours of email exchanges, phone
conversations, and copy and paste exercises to produce scripts that "dumbed
down" breaking events. Unfortunately, this often extended to overseas trips that
I and other correspondents took accompanying the President or other high
officials.

With all of this in mind, at times I was frequently embarrassed to be representing
this organization at the White House, on a day-to-day basis. It is my assessment
that VOA's plummeting reputation and ongoing management issues severely
impacted our access when it came to news coverage and presidential interviews.

Whether in the private sector or government, one often hears the observation that change is never easy. There is no doubt this has been and will
continue to be the case at VOA and in all of U.S. International Broadcasting, whatever its future is at this point in time.

As one who took the initiative to reach out to Board members to convey many of the points herein, I urge you to continue your efforts to repair the damage done in recent years. Specifically, do what at least one member has to establish communication with those in the trenches, particularly veterans who choose to remain.

Those at various levels of management throughout the agency cannot be, as I like to put it, "In Search of Enemies". Unfortunately, that is the picture many current and former employees have looking back on the time they spent in the Agency.

That this is the case, is a shame given the history of this organization, and the support it has received from the American people and their representatives in Congress.

Thank you for this opportunity to speak about these issues. I remain ready to elaborate on my experiences, with any member of the Board, and will continue to speak about these issues at other times and venues.

Daniel A. Robinson
Chief White House Correspondent
February 22, 2014