BBG Watch Media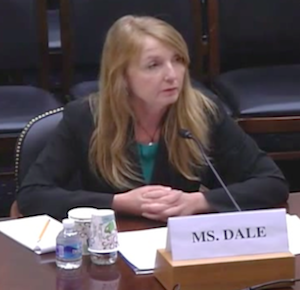 Helle C. Dale, the Heritage Foundation's senior fellow in public diplomacy, has called for urgent reform of the Broadcasting Board of Governors (BBG).
Last week, another American scholar of public diplomacy and media, Martha Bayles made an unusual public appeal to BBG board members to look to qualified outside candidates for the job of permanent president of Radio Free Europe / Radio Liberty (RFE/RL) because of management problems and low employee morale at RFE/RL.
The House Foreign Affairs Committee called the Broadcasting Board of Governors, which is in charge of all U.S.-funded media outreach oversees, "a broken agency."
"This Broken Agency is Losing the Info War to ISIS & Putin," a committee press release said last week.
President Obama failed to mention the BBG last week in a statement outlining plans to counter ISIL on the ideological front.
"The U.S. government desperately needs new and better tools to fight the information war against the Islamic State (ISIS) and other terrorist networks," Helle Dale wrote.
"Once such new tool, The United States International Communications Reform Act (H.R. 2323), which was passed last May by the House Foreign Affairs Committee, remains in waiting mode and is pending a full House vote and Senate action," the Heritage Foundation's expert on public diplomacy pointed out in her article in The Daily Signal.

HELLE DALE: "When it comes to reform of the Broadcasting Board of Governors, which is in charge of $750 million worth of U.S. government non-military communications assets, Royce has made a good case that the agency should be split in two.

One part, Voice of America, should be an invigorated part of U.S. strategy to fight violent extremism and Russian propaganda advances, among other challenges. The other part, the surrogate broadcasters Radio Free Europe/ Radio Liberty, etc., is more closely aligned with democracy promotion and the broadcasting of local news into countries where no free press exists. Both are important policy objectives and must be based on the dissemination of fact-based and credible news reporting (not mere propaganda as critics on H.R. 2323 have suggested).

Needless to say, the Broadcasting Board of Governors has no desire to be split in two and is deeply opposed to the Royce-Engel legislation. Influenced by Broadcasting Board of Governors leadership, the same position has been taken by the White House, though the issues does not seem to be high of the radar screen of the administration."