BBG Watch Commentary
An Iranian-American journalist observed on Facebook that the Voice of America (VOA) Persian Service was not reporting for several days on the California fires which affected the Iranian-American community near Los Angeles.
In her Facebook post, she included the name of VOA Director Amanda Bennett.
VOA is managed by the U.S. Agency for Global Media (USAGM), previously known as the Broadcasting Board of Governors (BBG).
Bennett and her boss, USAGM CEO John Lansing, are both Obama administration era holdover appointees.
An independent study by American Foreign Policy Council, commissioned in 2017 by the BBG, found pro-Iran regime bias and propaganda in both VOA Persian and Radio Free Europe / Radio Liberty (RFE/RL) Radio Farda programs to Iran.
Mahtab Farid posted this Monday afternoon on her Facebook page: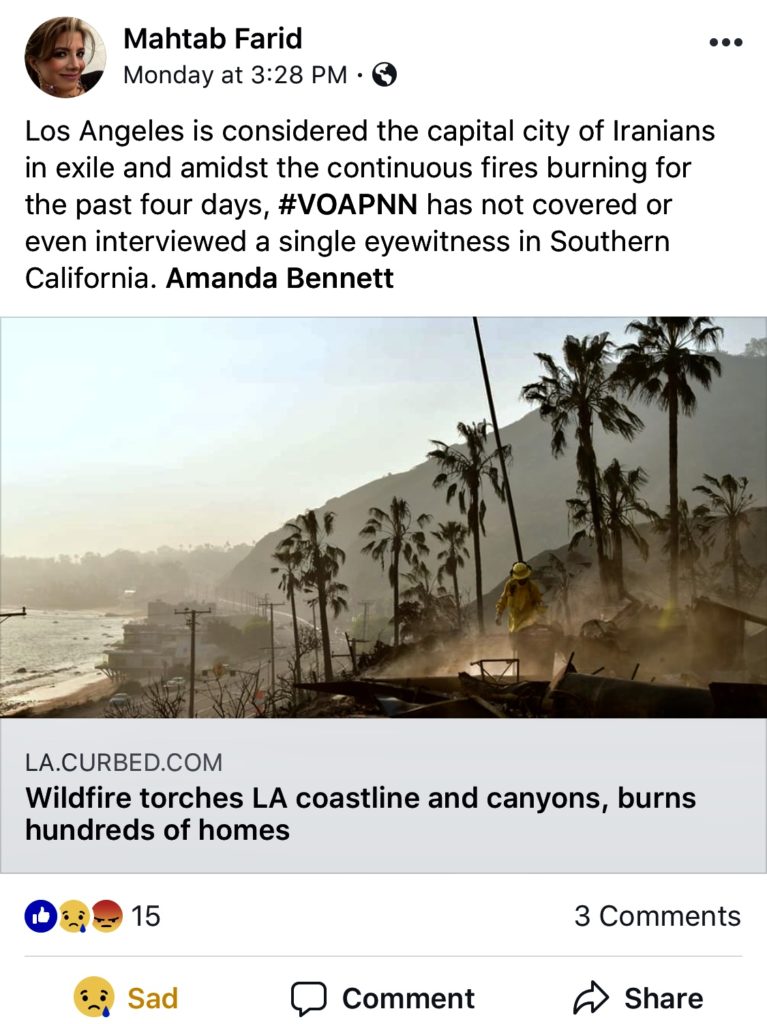 Los Angeles is considered the capital city of Iranians in exile and amidst the continuous fires burning for the past four days, #VOAPNN has not covered or even interviewed a single eyewitness in Southern California. Amanda Bennett