BBG – USAGM Watch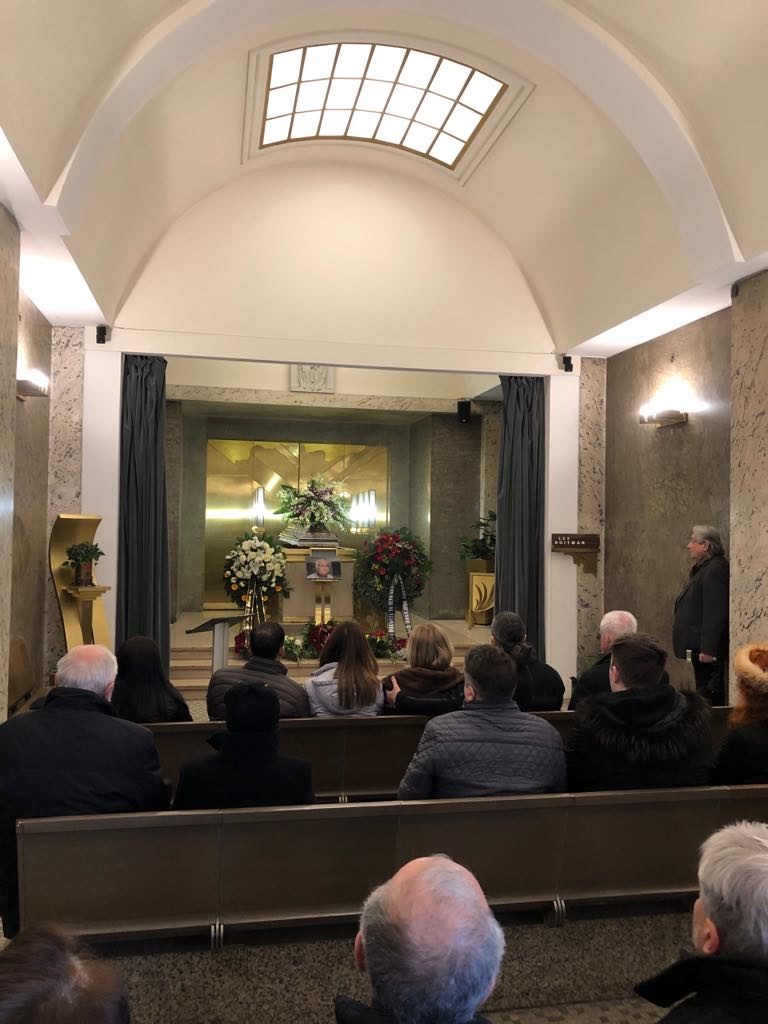 A memorial service for journalist, publisher and lawyer Lev Roitman, a former Radio Free Europe/Radio Liberty (RFE/RL) Radio Svoboda Russian Service senior commentator, was held Monday, January 20, 2020, in Prague, Czech Republic, where he lived until his death on January 14 with his wife Snjezana Pelivan, also a former RFE/RL employee.
Lev Roitman was born in 1943 in Yerevan, graduated from the law faculty of Kiev University, and worked as a lawyer in the Soviet Union. In 1973 he emigrated from the USSR, worked for more than 30 years as a commentator for Radio Liberty in New York, Munich and Prague, and hosted various radio programs, which included: Notes of a Lawyer, Soviet Union: Events, Problems, Judgments and Facts and Opinions, and Round Table Commentators.
In 1982, Lev Roitman founded in Munich the publishing house Roitman Verlag, where he published, in German translations, books by Serge Iourienen, Franc Tireur, Julia Voznesenskaya, Mikhail Epstein, and others. He co-authored a German-language book, Sakhalin: The Order to Kill, a journalistic investigation into the incident with a South Korean plane shot down by Soviet air defense. The book was based on Radio Liberty broadcasts. Lev Roitman retired from his RFE/RL job in 2005.
In 2012, Lev Roitman helped BBG Watch report on the mass firing of Radio Liberty journalists in Russia by the decision of RFE/RL's senior management. Working behind the scenes, Roitman also helped in the process of bringing about management reforms at RFE/RL and getting most of the fired Radio Liberty journalists rehired in 2013.
Ted Lipien, co-founder and supporter of BBG Watch who in 2012-2013 had worked with Roitman to help fired Radio Liberty Russian journalists, said in Portland, Oregon that "Lev was a passionate advocate for those who were deprived of their rights, a great journalist, an outstanding writer and a good person."
The BBG Watch team wishes to express condolences to Lev Roitman's widow, Snjezana Pelivan, and to his relatives and friends.