Voice of America (VOA) Acting Director Yolanda López's miracle explanation of the U.S. Agency for Global Media's (USAGM) and VOA's Afghanistan disaster perpetuate the management's self-indulgence and delusion to share with those gullible enough to believe in USAGM's Propaganda of Success.
A Commentary
By The Federalist
Recently, Yolanda López, acting director of the Voice of America was interviewed by GovExec.com.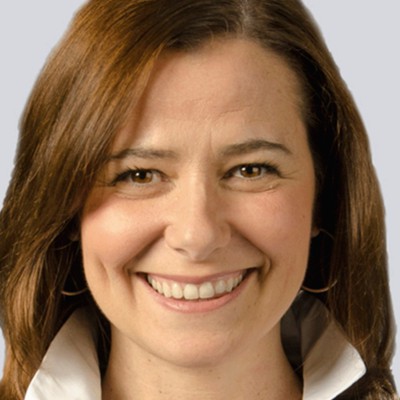 VOA's Leader Talks About Navigating Employee Morale, International Crises and More
Yolanda López said employees "were hungry for information and transparency" when she took over as acting director when President Biden came into office.
For those with decades of experience dealing with the agency both directly and indirectly, there are some things that this interview is and, more importantly, is not.
From our perspective, this interview, in which not a single hard question was asked, was an act of self-indulgence: an opportunity for Lopez to present nothing short of a miracle version of her record as acting head of VOA under the appointment and guidance of USAGM Acting CEO Kelu Chao.
The U.S. Agency for Global Media, of which VOA is the largest media entity, has assiduously worked at building a reputation as one of the worst agencies in the federal government. It is still second or third at the bottom in the 2021 "Best Places to Work in the Federal Government" ranking for midsize agencies, determined by the "Best Places to Work" employee engagement and satisfaction score, calculated by the Partnership for Public Service and the Boston Consulting Group, and based on the Office of Personnel Management's (OPM) Federal Employee Viewpoint Surveys (FEVS). Being still second or third from the bottom in employee morale among 25 midsize Federal agencies is presented by the USAGM and VOA leadership as a miracle improvement and one of their many great achievements. They talk the same way about what happened in Afghanistan.
Words like "dysfunctional" and "practically defunct" have often been associated with USAM. "Practically defunct" was how the then-Secretary of State, Hillary Clinton, called in 2013 the Broadcasting Board of Governors (BBG) [as USAGM was then known], a few years before Lopez joined the VOA leadership team, while Chao was already one of its key members for many years. This interview does not change that assessment.
We will touch on two more egregious examples of how bad this agency is and has been for decades.
Security Lapses in Background Checks
By the nature of its multilingual broadcast functions, the agency must hire people from abroad. The world being what it is, thorough background checks are a necessity for both U.S. citizens and non-citizens. Even if the workforce was wholly made up of U.S citizens (which it is not), the security clearance and background check process is critical.
In recent years, two reports came out concerning lapses by the agency in the background check process. One came from the Office of Personnel Management (OPM) and the other from the Office of the Director of National Intelligence (ODNI). While not diminishing the OPM report, the ODNI report is the kind of thing that raises eyebrows in the government sector.
The reports detailed years of violations of federal background investigation procedures – indeed, the agency had its background check functions pulled and placed under the Department of Defense (DOD). Things like this are not done on a whim. And it is a severe and damaging reflection on internal agency processes and, more importantly, on the agency's senior management. Under the watch of the current leadership, the Voice of America hired a few journalists as contractors or freelancers who previously had worked for such Russian state media channels as RT and were openly proud of it.
Of course, this agency and Voice of America leadership's failure, which preceded her appointment as Acting VOA Director on January 21, 2021, doesn't make its way into the "Yolanda López Story" narrative. However, based on our knowledge of internal meetings, the impact of this revocation of investigatory authority continues.
VOA's Afghanistan Disaster
The other matter of significance is the agency's attempt to present as one of VOA's journalistic triumphs what is universally seen as one of the most significant historical and national security catastrophes in this decade: namely, the collapse and rout of U.S and coalition involvement in Afghanistan, which the Voice of America's and USAGM's management completely failed to predict, as well as failed to protect their employees from its impact.
We all saw it: U.S military airlift aircraft rolling down the tarmac with people desperately clinging to the fuselage of at least one C-17. We also saw some people joyously cheering the departure.
What the interview doesn't focus on is that senior U.S. Agency for Global Media and Voice of America officials did not prevent several HUNDRED of their employees, green card holders, contractors, and their dependents, from being stranded and unable to leave Afghanistan as the last of the aircraft rolled off the runway at Kabul International Airport.
Kelu Chao, who was then and still is acting USAGM Chief Executive Officer, claimed at the time (in agency announcements) that they were "doing everything they can" to get these people out.
Well, perhaps they started out much too late.
And then…
They refused to accept responsibility.
And then…
Silence.
This means they did not do what should have been done at the right time, and it's not clear what they did later because they didn't say, if one does not count their self-praise for their handling of the aftermath of the Taliban's victory. They did not tell us how they prepared for it because they didn't.
Planning To Send A VOA Reporter to Kabul
To benchmark this fiasco, López announced special programming in the VOA language services. Even more bizarre, López announced the intention of inserting a VOA correspondent into Kabul. In our view, that's an act of total refusal to face the reality of the situation, particularly in the wake of the drone strike that took out Ayman al-Zawahiri, successor to Osama bin-Laden as head of al-Qaeda, who apparently has had sanctuary in post-U.S. withdrawal Afghanistan.
This is how out of touch with reality the senior agency executives are.
But there is more to the story.
VOA and other USAGM entities have been in Afghanistan for almost the entire period of the U.S. presence in the country.
One needs to question the nature of USAGM language service reporting from Afghanistan. In particular, how is it that no one during those two decades seemingly had any idea of the resilience of the Taliban or its ability to overrun Kabul and the rest of the country in a blitzkrieg?
None.
It is reasonable to question the content of agency programming by virtue of impact, which is the end result in Afghanistan. Were the VOA people on the ground not out in the provinces? That is where the Taliban was well established before the easy march on Kabul.
Or,
was the reporting coming out of the country by USAGM personnel misleading?
This includes the tenure of Amanda Bennett as VOA Director (2016-2020), with López and Chao as key members of her "Fantastic Leadership Team."
These issues beg to be examined.
Indeed, they are far more important than López's claims in this softball interview.
Still, presenting Afghanistan as the Voice of America's finest hour is not too different from communist media writing about the economic successes, free elections, free press, and human rights guarantees in the Soviet Bloc.
A complete failure in Afghanistan became, by some kind of a miracle, a triumph. That's how facts are turned 180 degrees, the historical record gets distorted, and those, who increasingly pay little or no attention to VOA and the agency, can be misled.
So what exactly, we might ask, was VOA's impact in Afghanistan during its heavy presence in the country for the last twenty years, and why were VOA and other USAGM employees and their families not safely evacuated by the agency's senior management when it was still possible before the takeover of Kabul and the entire country by the Taliban?
Didn't the VOA and USAGM management, and VOA journalists see the disaster coming?
It is time to get to the facts.
The Federalist
August 2022