Former Voice of America director Amanda Bennett, a nominee for U.S. Agency for Global Media (USAGM) CEO position, faces accusations of mismanagement, news scandals, political favoritism, and security lapses during her tenure as the Voice of America (VOA) director, National Review reports. A Washington Times article says that Amanda Bennett should be asked tough questions during her Senate nomination hearing on Tuesday.
USAGM Watch Media Commentary
An article in National Review by Jimmy Quinn points out that "Critics of President Biden's nominee to lead the U.S. agency," the U.S. Agency for Global Media "that oversees several independent U.S.-grantee media organizations, including Voice of America and Radio Free Europe, are urging senators ahead of a key hearing to scrutinize what they characterize as a pattern of political bias and mismanagement" by the U.S. Agency for Global Media CEO nominee, Amanda Bennett, when she was the Voice of America director.
"Given concerns raised that Bennett is hyper-partisan, that she presided over significant security lapses while at the agency and squandered public funds on content management systems that never worked," the staffer said, "we hope the Senate will ask probing questions and scrutinize her record."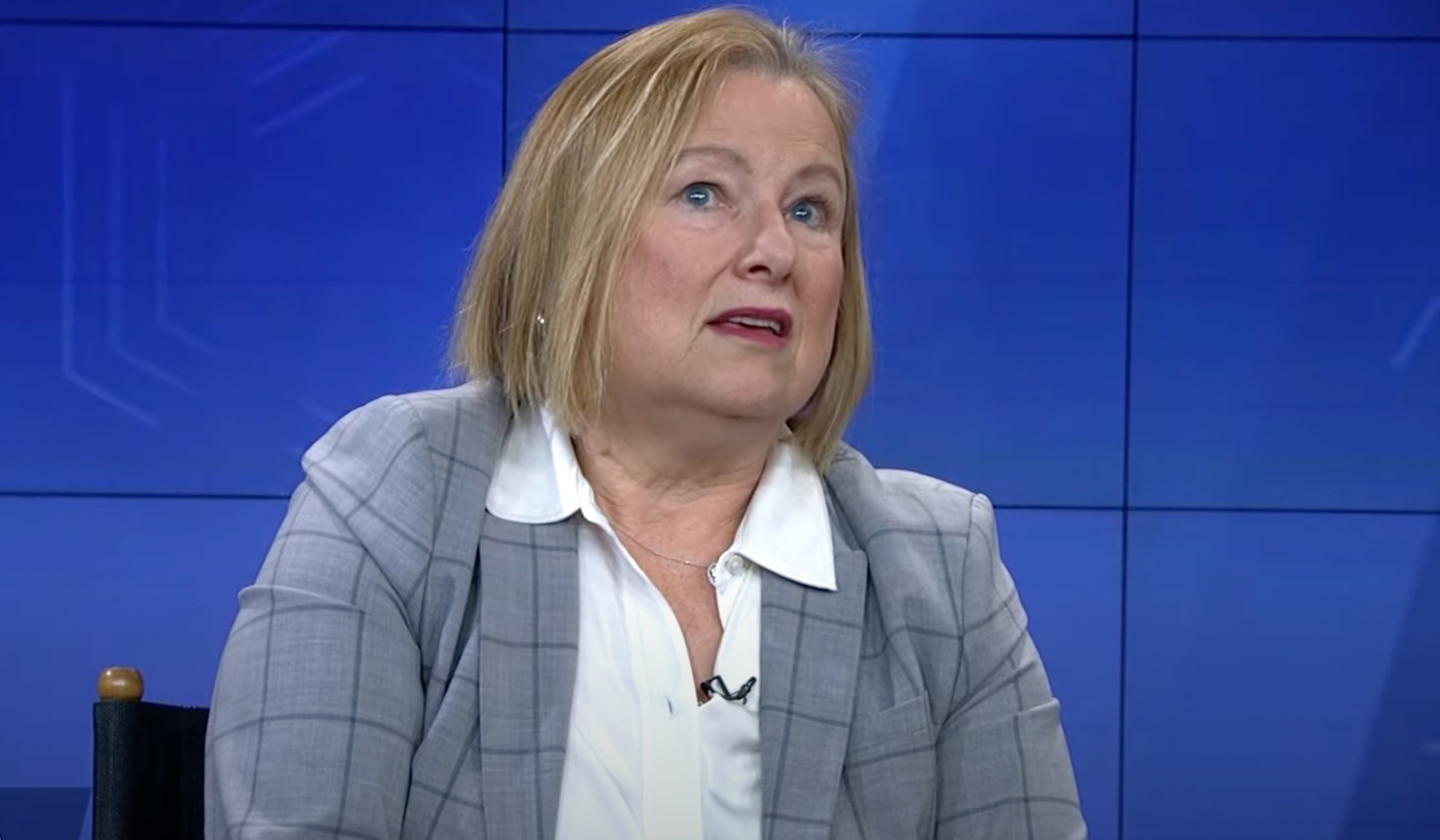 The Campaign against Biden's Nominee to Head U.S. Agency for Global Media | National Review
Critics of Amanda Bennett's tenure as VOA director point to what they see as a pattern of political bias and mismanagement.
An opinion article by Jeffrey Scott Shapiro and Dan Robinson in the Washington Times newspaper says that "senators should take a close look at her record at Voice of America, the main federalized media entity at USAGM, and ask tough questions about content, scandals and mismanagement.
First, allegations made by staffers that VOA's Persian (Farsi) Service was suppressing negative stories about Iran, a matter the House of Representatives has also been investigating.

Second, senators should ask whether Ms. Bennett will preserve the independence and location of USAGM's Cuba news agency, Radio and Television Marti (OCB). On Nov. 4, 2019, Sens. Marco Rubio and Rick Scott along with Rep. Mario Diaz-Balart notified USAGM it had learned of an agency plan to relocate and restructure OCB.

Sources say Ms. Bennett is a proponent of moving OCB from Miami to Washington and integrating it with VOA's Latin American division. This would dilute OCB's statutory mission of dispelling Cuban regime propaganda, remove OCB from the exile community, and force many veteran Cuban-American federal employees to resign or face relocation.
Jeffrey Scott Shapiro served as a USAGM senior official from 2017 to 2021 and is now a member of The Washington Times editorial board. Dan Robinson is a former White House, congressional and foreign correspondent for Voice of America.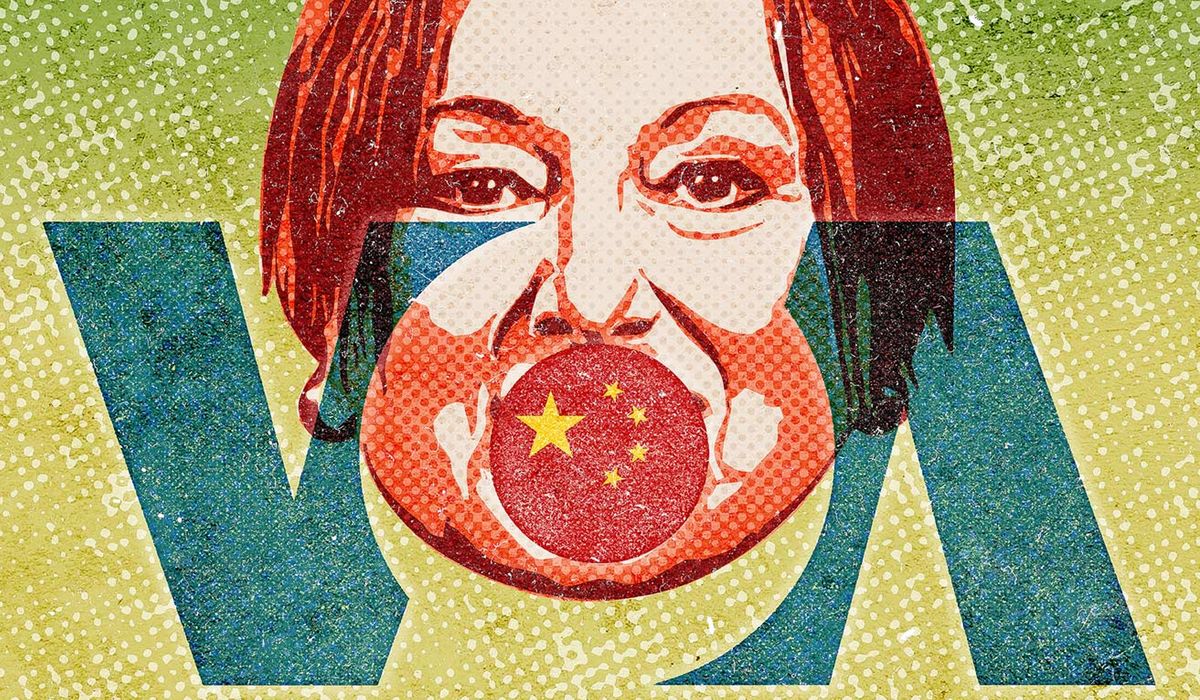 U.S. Agency for Global Media nominee Amanda Bennett should face tough questions
On June 7, the U.S. Senate Foreign Relations Committee will take up the nomination of Amanda Bennett to head the U.S. Agency for Global Media, the $800 million "soft power" federal government media agency that broadcasts news overseas.
The Senate Foreign Relations Committee has scheduled a hearing on Amanda Bennett's USAGM CEO nomination for Tuesday, June 07, 2022 at 3PM. The full committee hearing is scheduled to be presided by Senator Jeanne Shaheen, Democrat, New Hampshire. Pursuant to guidance from the CDC and OAP, Senate office buildings are currently not open to the public other than official business visitors and credentialed press at this time. Other in-person visitors cannot be accommodated at this hearing. Live video of the hearing will be streamed online on the Senate Foreign Relations Committee website.
USAGM Watch Commentary
Internal and external critics say that Amanda Bennett lacks critical skills to lead USAGM information outreach in Russia, Ukraine, China, Iran, and Cuba. But unless the U.S. Senate refuses to confirm her, she may end up being in charge of the $800-million U.S. Agency for Global Media (USAGM) despite multiple reports of mismanagement in her previous government job.
Bennett is a former Voice of America (VOA) director who a few years ago reportedly expressed the view that Vladimir Putin's propaganda outlet RT should not be required to register in the United States as a foreign agent.
Her reported questioning of RT's foreign agent registration should be closely examined by the U.S. Senate Foreign Relations Committee. The next USAGM CEO must not be naïve about the Russian government's propaganda operations against Americans and Russian President Vladimir Putin's assaults on liberal democracies.
Critics point out that as VOA director for about four years, Bennett presided over an unprecedented number of management and programming scandals. One of her first public statements in 2016 was to praise the management team, which only a few years before, the then-Secretary of State Hillary Clinton blamed for making the agency "practically defunct."
Under Ms. Bennett's watch, the Voice of America, for the first time in the organization's history, broadcast partisan U.S. election campaign videos — a major violation of the VOA Charter.
More than a dozen VOA reporters were fired for taking bribes from a foreign politician when she was the VOA director. It's hard to imagine how any VOA director could have been so disconnected, as one of the worst examples of malfeasance in the organization's 80-year history was happening under her watch.
Also during Bennett's watch the numerous violations were occurring in how USAGM and VOA handled security clearance procedures for employees, this as Russia, China, Iran, and Cuba were running their influence operations that could easily have made use of agency employees.
In 2019, a year before Bennett voluntarily resigned as director, independent journalists from Belarus were outraged after learning that VOA had hired a former employee of state propaganda channels in Russia and Belarus.
Dissident reporters provided a link to the individual's previously-produced videos containing anti-U.S. conspiracy theories and anti-Semitic themes. But VOA led by Ms. Bennett ignored these warnings for many months. Radio Free Europe/Radio Liberty (RFE/RL) immediately stopped using VOA Russian reports with the individual's work, but VOA continued to employ him. He was allowed to remain a TV producer and anchor in VOA's Russian Service until his freelance contract expired. In his pre-VOA employment videos, he pushed Putin's propaganda lie that the U.S. government and American bankers manipulate international currency transactions to steal from the rest of the world. During her watch, VOA employed former RT and other Russian state media broadcasters.
Bennett also failed to prevent a major scandal that greatly damaged VOA's credibility in China when she allowed a sensitive interview with a Chinese whistleblower to be arranged without effective oversight and then put the entire blame for the incident on the VOA Mandarin service broadcasters. Ignoring highly qualified Chinese American journalists, she selected a manager to be in charge of the VOA China Branch who did not speak Chinese and did not do any prior reporting work in China. She told the offended China Branch employees that her preferred candidate, who did not stay long in that position, had "leadership skills."
In yet another embarrassment, as reported by the Washington Post and other media in 2021, the problem of plagiarism by VOA was never properly addressed during Bennett's years at VOA.
President Biden's nominee may have been once a good private media editor. But overseeing U.S. international media outreach requires a different set of skills. The ideal candidate should have decades of experience in intercultural communications, foreign policy, human rights, and management of large organizations.
The VOA Persian Service remained riddled with unaddressed scandals under her watch. To our knowledge, no other VOA director received more criticism from immigrant communities in the United States – Chinese American, Iranian American, Cuban American and others – than Amanda Bennett.
Vladimir Putin's brutal war against Ukraine, including the Kremlin's propaganda and disinformation attacks, makes it imperative that the U.S. Agency for Global Media has a well-informed leader who enjoys strong bipartisan support.
A close examination by the Senate Foreign Relations Committee of Bennett's performance at VOA is necessary to avoid problems that may affect U.S. national security, security of USAGM employees, domestic politics, and the credibility of its programs. Democrats and Republicans should make sure that the next USAGM CEO will be able to reform and move forward the U.S. government media outreach overseas at this critical time and will prevent all domestic partisan bias and foreign influence in U.S. taxpayer-funded journalism.