BBG Watch Media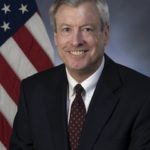 "The debate over how to reform America's government-supported media operations has begun to zero in on the question of governance," former Voice of America (VOA) director David S. Jackson wrote in an
Kevin Klose
Kevin Klose, a former Washington Post foreign correspondent in Moscow, former National Public Radio (NPR) president and an executive who successfully ran Radio Free Europe / Radio Liberty (RFE/RL) and worked briefly for the agency's bureaucracy in Washington, told U.S. lawmakers that the best solution is without question keeping the Voice of America (VOA) and the so-called surrogate media, such as RFE/RL, under separate oversight boards and in separate organizations.
He and former Broadcasting Board of Governors member and former Radio Liberty executive S. Enders Wimbush argued that international broadcasting, public diplomacy, foreign policy, and counter-propaganda are simply too big, charged with too many different missions, and politically too sensitive to be managed centrally by a single government agency or a single CEO. According to them, U.S. international media outreach needs more specialization, more operational flexibility and more oversight. They argued that one government agency and one CEO, no matter how good or how experienced, cannot provide these elements, as well as sufficient oversight. While not agreeing on every point, several other former BBG members, including former U.S. Ambassador to Poland Victor Ashe and former U.S. Under Secretary of State for Public Diplomacy and Public Affairs James K. Glassman who also served as BBG Chairman, expressed similar views in earlier statements.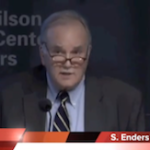 According to S. Enders Wimbush, the BBG's response to today's aggressive propaganda from the Kremlin is disorganized and feeble. He was also highly critical of the BBG's current leadership and governance. RFE/RL and BBG officials disagree with these characterizations of their response to Kremlin propaganda. A spokesperson for RFE/RL said that "to base the total of RFE/RL's response to Kremlin-aligned media on the length of "Current Time's" daily show [30-min RFE/RL/VOA Russian-language TV news program] is not fair to the work being done either by CT or by other units throughout the organization." "Can more be done – certainly. And we certainly plan to continue to do more, and to do better. But what we're already doing is worthy of recognition," RFE/RL spokesperson said.
Both Kevin Klose and S. Enders Wimbush came out strongly in favor of the bipartisan H.R. 2323 Royce-Engel U.S. international broadcasting reform bill which proposes to shrink the BBG bureaucracy and make the Voice of America and the BBG's surrogate broadcasters two separate operations. Both also seem to favor some modifications in the bill's language, but both are convinced that the Voice of America and the surrogate broadcasters, such as RFE/RL and Radio Free Asia (RFA), do not belong together with VOA.
In his opinion article, David S. Jackson takes the opposite view in terms of plans for the future governance of U.S. international media outreach. Some of his arguments are similar to those advanced at the congressional hearing by BBG Chair Jeff Shell and BBG CEO John Lansing. They opposed the two-boards and two CEOs reform proposal in the H.R. 2323 bipartisan bill while expressing support for other legislative reforms for the Broadcasting Board of Governors, specifically those that could strengthen the authority of the single CEO for the BBG.
DAVID S. JACKSON: "The best argument against splitting up the broadcasters is that it would not only fail to resolve one of the biggest problems in the current structure, it would make it worse. That problem is the internal competition for scarce resources. Having five media organizations under one board, all competing for funds and manpower, has been bad enough. But dividing them into two separate groups with two separate boards won't fix that problem, it'll institutionalize it."
ADDITIONAL BACKGROUND MATERIAL

At the third annual Aspen Institute Dialogue on Diplomacy and Technology meeting in early August 2014, U.S. policy and technology heavyweights, including two former chairs of the BBG and its current chair, the current Undersecretary of State for Public Diplomacy, a former Secretary of State, current and former members and staff of Congress from both sides of the aisle, various industry experts and former government officials from State, the NSA, the FCC, and Commerce, on a bi-partisan basis strongly recommended that the Senate support the House-passed United States International Communications Reform Act of 2014 (H.R. 4490). The H.R. 4490 was not picked up by the Senate in 2014. The H.R. 2323 is a slightly different version of the H.R. 4490, but it includes all of its major reform provisions.
A report of the Annual Aspen Institute Dialogue on Diplomacy and Technology, "Reforming American Public Diplomacy," was written by Dr. Richard Kessler. He has 25 years of congressional service, which included such positions as Staff Director of the Committee on Foreign Affairs, U.S. House of Representatives and Professional Staff Member of the Foreign Relations Committee, U.S. Senate.
Another group of U.S. foreign policy heavyweights made observations similar to those in the Aspen Institute report in a new study, "Reassessing U.S. International Broadcasting." The study was written by S. Enders Wimbush and a former Radio Free Europe / Radio Liberty executive Elizabeth Portale. It offers a sometimes blistering critique of the current setup and management of U.S. international broadcasting and calls for a comprehensive reform.
Those interviewed for the study included former Secretary of State George P. Shultz, former chairmen of the Broadcasting Board of Governors, Marc Nathanson and Ambassador James Glassman, former Voice of America directors Geoffrey Cowan and Robert Reilly, former RFE/RL President Dr. Jeffrey Gedmin, former U.S. Ambassador to Russia Michael McFaul, National Endowment for Democracy President Carl Gershman, former Freedom House President David Kramer, Dr. Francis Fukuyama, and several other prominent American scholars, diplomats, journalists and media experts.
A group of Voice of America English newsroom reporters believes strongly that any attempt by VOA to "counter" violent extremism or Putin propaganda would undermine their journalistic integrity. This view does not appear to be widely shared among many of VOA's foreign language services or within BBG's surrogate broadcasters such as Radio Free Europe / Radio Liberty, Middle East Broadcasting Networks (MBN – Radio Sawa and Alhurra TV) and Radio Free Asia, but no scientific polling of BBG-employed journalists has been done on this issue.