BBG Watch
Broadcasting Board of Governors (BBG) and Radio Free Europe / Radio Liberty announced the appointment of Thomas Kent, a long time Associated Press journalist, as the new President of Radio Free Europe/Radio Liberty (RFE/RL). He has worked at The Associated Press since 1972 where one of his jobs was the AP Moscow Bureau Chief.
See: RFE/RL press release.
(Featured image from RFE/RL website)
BBG PRESS RELEASE
JUNE 10, 2016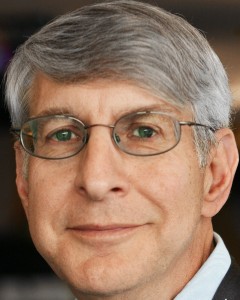 WASHINGTON – Thomas Kent a long time Associated Press journalist has been appointed the new President of Radio Free Europe/Radio Liberty (RFE/RL), Chairman of the network's Board of Directors Jeff Shell announced today.
"Tom was chosen in a competitive selection process from a strong field of candidates," Shell said. "RFE/RL will benefit enormously from such an outstanding leader. His track record in digital news expansion and his collaborative leadership style aligns with the board's vision of a unified, innovative and effective U.S. International Media."
Mr. Kent is a skilled media executive with extensive experience in management, international reporting and journalism standards development. He has worked at The Associated Press since 1972, filling roles such as Moscow Bureau Chief, International Editor, Deputy Managing Editor and, most recently, Standards Editor. In these positions, he played a leading role in the editorial and technical transformation of AP into a fully digital news organization. He has also been involved in corporate strategic planning and the development of new multimedia services.
Commenting on Kent's appointment, BBG CEO and Director, John F. Lansing said, "Our winning strategy is our talented staff. Tom joins a cadre of committed journalists around the world with the simple goal of ensuring that everyone has access to impartial, independent and professional news and information about their communities that helps citizens take more control over their lives.
"He brings extensive experience in developing successful digital media strategies and joins us at a highly dynamic time when BBG networks are streamlining and employing content in creative and impactful ways. I am thrilled to welcome him on board."
"I am honored to be leading RFE/RL," Kent said. "I look forward to joining its highly skilled team as we create great journalism across languages and geographies."
Kent has served as a member of the advisory board of the Ethical Journalism Network, leader of the Online News Association's Build Your Own Ethics Code project, advisor for the Society of Professional Journalists and international reporting juror for the Pulitzer Prize Prizes. He has written and spoken extensively on journalism ethics and has a particular interest in Russian news media. Kent has taught at the Harriman Institute at Columbia University and has guest lectured at Yale University, Moscow State University, St. Petersburg University of Trade Unions, Columbia Law School, and New York University, among others. He speaks four languages and is fluent in Russian. He is a graduate of Yale University.
Shell and Lansing praised Acting RFE/RL President Nenad Pejic for his leadership and guidance since taking over after Kevin Klose stepped down in 2014.
"I am delighted to hand over the reins to Tom." said Nenad Pejic, Acting RFE/RL President. "I believe his passion for journalism will ensure that RFE/RL continues to deliver programs that have a positive effect on people's lives."
About RFE/RL
Radio Free Europe/Radio Liberty (RFE/RL) is an award winning, private, nonprofit, multimedia broadcasting corporation that serves as a surrogate media source in 28 languages and in 23 countries, including Afghanistan, Iran, Pakistan, Russia, and Ukraine. It is headquartered in Prague with 17 local bureaus and more than 1,000 journalists throughout its broadcast region.
Reaching more than 23.6 million people each week, RFE/RL provides what many people cannot get locally: uncensored local and regional news, responsible discussion, and open debate via radio, television, and digital media. Recently the network has been recognized for excellence by the New York Festivals, AIB Awards, Webby and Webby People's Choice, and its journalists have won awards for investigative journalism, excellence in documentaries, and quality reporting.
About BBG
The Broadcasting Board of Governors is an independent federal agency, supervising all U.S. government-supported, civilian international media, whose mission is to inform, engage and connect people around the world in support of freedom and democracy. BBG networks include the Voice of America, Radio Free Europe/Radio Liberty, the Middle East Broadcasting Networks (Alhurra TV and Radio Sawa), Radio Free Asia, and the Office of Cuba Broadcasting (Radio and TV Marti). BBG programming has a measured audience of 226 million in more than 100 countries and in 61 languages.
END BBG PRESS RELEASE