BBG Watch Commentary
Russia's propaganda outlet RT is showing twice as many LIVE Facebook views for Donald Trump's victory speech Wednesday morning than the U.S. taxpayer-funded ($224M FY2017) Voice of America (VOA). VOA has been mismanaged for many years by the Broadcasting Board of Governors (BBG).
VOA was showing 5,000 LIVE Facebook views; RT was showing over 10,000 LIVE Facebook views during U.S. President-Elect Donald Trump's speech.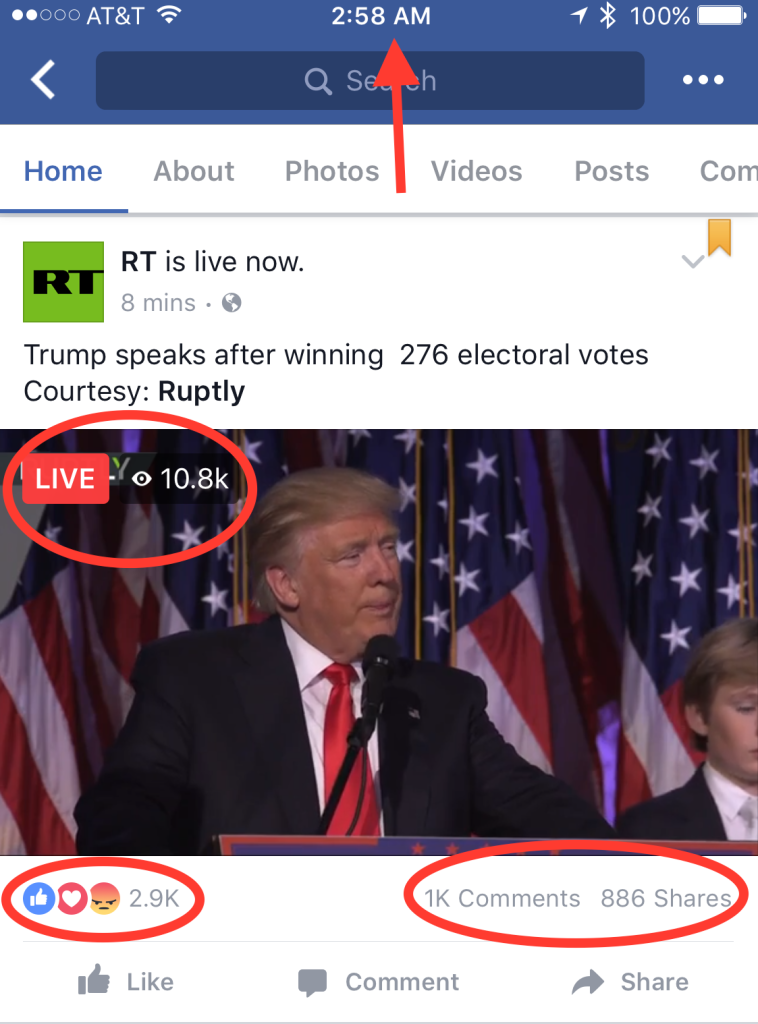 VOA is supposed to be America's voice; RT is not. This should have been Voice of America's story, but VOA was beaten many times over yesterday and today by BBC, as well as RT.
At one time, BBC had over 17,000 LIVE Facebook views for its U.S. election coverage.
Some of VOA's LIVE transmissions yesterday showed less than 50 LIVE Facebook views.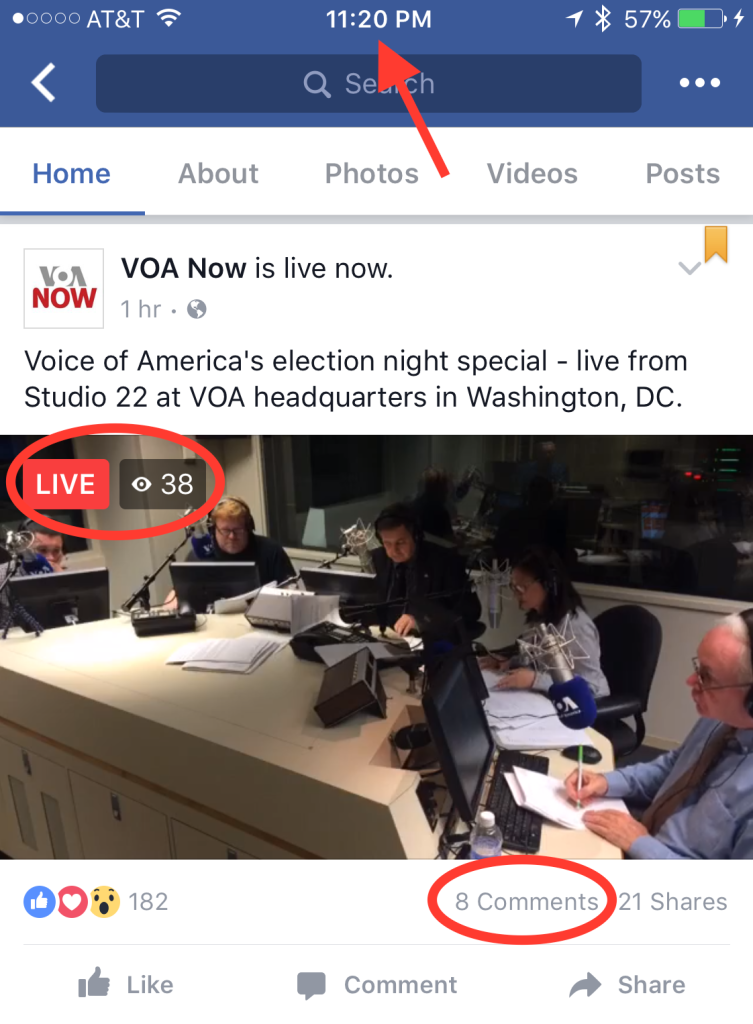 In 2013, then Secretary of State Hillary Clinton had called the BBG "practically defunct" in its ability to carry out U.S. international media outreach.