BBG Watch Commentary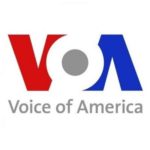 U.S. taxpayer-funded Voice of America (VOA) devoted only 138 words on its English news website to President Obama's statement on Thursday about Russian military intervention in Ukraine, while Russia's state media outlet RT gave President Obama's statement 348 words and obliterated VOA in social media outreach and audience engagement through comments.
RT offered a separate report with a headline on President Obama's statement, while Voice of America inserted four paragraphs into an older news report and did not change its headline to indicate that the report was about President Obama's statement. Most of the VOA report did not deal in fact with President Obama's remarks.
While VOA English News did not post a separate report on President Obama's statement on Russian intervention in Ukraine, BBC, Deutsche Welle (DW) and many other international media outlets did.
RT report was almost entirely devoted to President Obama's statement and comments by other U.S. officials about Ukraine and Russian intervention. It was an unusually balanced news report, considering that many RT news reports and especially its op-eds are biased and can be harshly anti-U.S. This one was not one of them, perhaps because RT liked the fact that President Obama made it clear that the U.S. was not planning any military action against Russia.
Except for streaming the President Obama's remarks live, VOA did not have afterwards any references or links on its homepage to his statement about Russia's intervention in Ukraine.
Obama's statement was at one time the number one headline on RT's homepage and as of 12AM, Aug. 29, it is number two headline on RT's homepage.
There has been also no link or any reference on VOA's USA News page to President Obama's statement, but headlines about it do appear on the VOA Ukrainian Service homepage and the VOA Russian homepage. Both services produced their own separate reports on President Obama's Ukraine-Russia remarks, but most VOA language services did not.
The Ukraine-related headline on the VOA English news homepage has not been changed in many hours. It has no reference to President Obama or his statement.
VOA obliterated on social media
RT collected thousand times more Facebook "Shares" for its story than VOA: 3,200 for RT and only 30 for VOA as of 12AM, Aug. 29.
RT collected 488 Tweets for its story, while VOA had only 62 Tweets as of 12AM, Aug. 29.
RT had 789 readers' comments for its story, while VOA had only 11 as of 12AM, Aug. 29
Comparison of Voice of America and RT Reporting on President Obama's Statement on Russian Intervention in Ukraine, Aug. 28, 2014
VOA Headline: Russia Forces Cross Border, Surround Strategic Ukrainian Town
RT Headline: Obama threatens Russia with new sanctions over Ukraine
VOA Obama-Related Text – 138 Words:
President Barack Obama on Thursday pointedly pinned blame for the violence roiling eastern Ukraine on Moscow, as Russian armored vehicles backed by artillery strikes reportedly surrounded a strategic border town.

At a White House press briefing, President Obama refrained from calling Russian actions an invasion, and he made clear that the U.S. was not planning military action against Russia.

"I consider the actions that we've seen in the last week a continuation of what's been taking place for months now," Obama said. "The separatists are backed, trained, armed, financed by Russia. Russia determined that it had to be a little more overt in what it had already been doing, but it's not really a shift."

"I think it is very important to recognize that a military solution to this problem is not going to be forthcoming," he said.
RT Obama-Related Text – 348 Words:
President Barack Obama acknowledged during an impromptu press conference on Thursday afternoon that the United States is considering new sanctions to impose against Russia over the escalating crisis in Ukraine.

From the White House, Pres. Obama told reporters that he's certain Russia is playing a direct role in the ongoing fighting in eastern Ukraine between anti-Kiev separatists and the country's military, and that the US is weighing further sanctions to intensify the restrictions previously waged against Moscow.

"As a result of the action Russia has already taken and the major sanctions we've imposed," Obama said, "Russia is already more isolated than any time since the end of the cold war."

"The separatists are backed, trained, armed, financed by Russia. Throughout this process we've seen deep Russian involvement in everything that they've done," Obama added.

That behavior, he added, "will only bring more cost and consequences to Russia." After speaking with allies, Obama continued, he expects a new wave of sanctions to come soon. The president is expected to meet with NATO partners next week, and said the US "will continue to stand firm with our allies and partners" to protect Ukraine from further encroachment.

"In our consultation with our European allies," Obama said, "…my expectation is we will take additional steps, primary because we have not seen any meaningful action on the part of Russia to try and actually resolve this in a diplomatic fashion."

On his part, Pres. Obama added that the US has ruled out the possibility of a military response.

"We are not taking military action to solve the Ukrainian problem. What we're doing is to mobilize the international community to apply pressure on Russia. But I think it is very important to recognize that a military solution for this problem is not going to be forthcoming," he said.

"Ukraine is not a member of NATO, but a number of those states who are close by are," he added, "and we take our Article Five commitments to defend each other very seriously — and that includes the smallest NATO member as well as the largest."