BBG Watch Media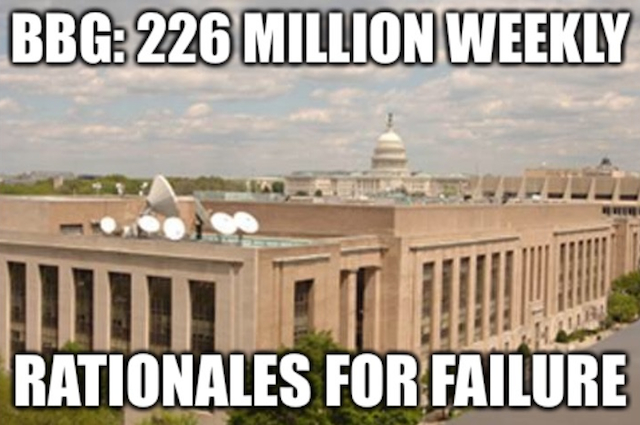 POLITICO's "Morning Cybersecurity," a daily briefing on politics and cybersecurity, has a SEE: Power supply worries, real or nah, By Tim Starks, POLITICO, January 21, 2016

BBG Watch reported yesterday on the OIG audit of BBG's cybersecurity problems.

Meanwhile, there was more bad news this morning for Voice of America (VOA) journalists and longtime BBG executives responsible for the current state of the agency's infrastructure, particularly BBG's CIO/CTO and the agency's former acting CEO André V. Mendes and BBG's International Broadcasting Bureau (IBB) Deputy Director Jeffrey N. Trimble.
New BBG CEO John Lansing has been on the job only since September 2015.

From: IBB Notices Admin
Sent: Thursday, January 21, 2016 7:25 AM
To: IBB Notices Administration
Subject: BBG Enterprise Storage Service Outage


Because of hardware failure, BBG enterprise storage is down since early morning. The following services are currently not available:
es_shared (S drive)
es_home (H drive)
es_central
es_eap
es_hv-video
es_jss
es_pnn
es_softwdist
es_studio28
es_studio54
es_video

IT Enterprise Platforms and Storage is working with the vendor, and will bring the services back online ASAP.



Manager of Enterprise Platforms Division, T/IP
International Broadcasting Bureau
330 Independence Ave. SW.
Washington, DC 20237