BBG Watch Commentary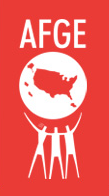 We are posting an update on efforts by U.S. Broadcasting Board of Governors (BBG) employees to honor one of the most distinguished and beloved former BBG members, Ambassador Victor Ashe. His bio on the BBG website has the following information:
Victor Ashe was confirmed to the board on June 30, 2010 and served until August 1, 2013. Ambassador Ashe holds the distinction of being the longest serving mayor of Knoxville. During his time in office, from 1988 to 2003, he was the President to the U.S. Conference of Mayors from 1994 to 1995 and received their Distinguished Service Award for Leadership in 2003. Ashe served as the United States Ambassador to Poland from June 2004 to October 2009. In 2004, he was a Fellow at Harvard University's JFK Institute of Politics.
While a member of the BBG board, Victor Ashe was a champion of transparency, good management, and partnership with employees in charting the future of U.S. international media outreach. Former executives in charge of the BBG's International Broadcasting Bureau (IBB) were so deeply annoyed by his questioning of their management practices and waste of taxpayers' money that they did everything in their power to discredit him, while at the same time BBG employees applauded his actions and his reform proposals, many of which were eventually adopted by the BBG board. The fact that a BBG presidential appointee would side on many issues with the employee union against the management showed how dysfunctional IBB had become over the years.
Ashe gets most of the credit for saving Radio Free Europe / Radio Liberty (RFE/RL) with the help of two of his BBG colleagues, Susan McCue and Michael Meehan, and for stopping at least some of the most egregious management abuses at IBB and Voice of America (VOA).
BBG employees and their union are not the only ones expressing their gratitude to Victor Ashe. Russian human rights leaders presented him with the Glasnost Award for defending Radio Liberty journalists. RFE/RL, Radio Free Asia, Office of Cuba Broadcasting (OCB) and Middle East Broadcasting Networks (MBN) employees consider him the champion of their work and their rights as journalists.
With his departure, good governance at BBG lost one of its biggest defenders, but there is still some hope among employees that his legacy will continue under the renewed BBG board chaired by Jeff Shell.
However, the FY 2015 BBG budget request to Congress drafted by IBB executives was another terrible blow to employees' confidence in the ability of the board to resist pressures from the bureaucracy. It has grown beyond any reasonable need and continues to expand while eliminating critical programs and programming positions — an abuse of power Victor Ashe fought hard to stop and reverse.
He was only partially successful in resisting IBB-proposed program cuts, and the renewed board also appears to have problems in controlling the bureaucracy and asserting its authority. The board still has not named a CEO and has not addressed serious management problems at the Voice of America except for some public and some behind the scenes pressures on VOA executives to improve news coverage, which they had allowed to disintegrate under their watch.
As bad as things may still be at VOA, IBB, and Office of Cuba Broadcasting, Victor Ashe's contributions to the U.S. international media organization have not been forgotten by BBG employees. In an unprecedented action after his departure from the board, they had arranged for the planting of a tree in his honor in a city park named after him in Knoxville, TN, where Victor Ashe lives and where he was a highly popular four-term mayor.
The following commentary was posted on the website of the American Federation of Government Employees, Local 1812, a union representing Broadcasting Board of Governors federal employees.
By American Federation of Government Employees, Local 1812

Former BBG Governor Victor Ashe standing next to the American Linden tree planted in his honor at the initiative of BBG employees.

Ms. Lori Goerlich, of the Parks and Greenways Coordinating Committee of Knoxville, Tennessee, recently advised AFGE Local 1812 that the planting of an American Linden tree, initiated by the Union in honor of former BBG member Victor Ashe, is now complete.

The tree, as yet still a sapling, is located in Victor Ashe Park due south of the popular playground and pavilion area and adjacent to the Victor Ashe Greenway trail. Governor Ashe, who was a staunch supporter of the environment, historic preservation, and greenways during his several terms as Mayor of Knoxville, appears delighted.

At AFGE Local 1812, we are happy that this tree planting has become a reality, honoring the commitment of Governor Ashe to our Agency and U.S. international broadcasting. The tree is a symbol of the appreciation felt by the Union Local Executive Board and many employees for his efforts promoting transparency, good governance, professional ethics, equitable treatment, and civil rights at the Agency. In particular, we appreciate his efforts on behalf of the Edward R. Murrow Transmitting Station, Greenville, North Carolina, and his sponsorship, several years ago, of the re-dedication of the shortwave broadcasting facility.

AFGE Local 1812 hopes that, in the years to come, this American Linden (Basswood) tree will grow strong and tall, representing the qualities exhibited by Governor Ashe in his service to the BBG and the people of this country.