BBG Watch Commentary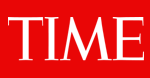 Denver Nicks wrote in an article for TIME on a bipartisan bill in Congress to reform U.S. international media outreach:
"A major overhaul of the government-funded news agency has critics worried it may turn Voice of America into a propaganda mouthpiece."

(…)

"We pay for the VOA to provide news that supports our national security objectives," Shane Wolfe, a spokesman for the House Foreign Affairs Committee, chaired by bill co-sponsor Rep. Ed Royce (R—CA), told TIME. Supporters hope the measure will strengthen VOA by streamlining operations and clarifying the VOA mission.

(…)

"I had my criticism on VOA's non-100% editorial independence before, but I think this will make it even worse," said Negar Mortazavi, a Washington-based Iranian freelance journalist. Mortazavi worked for three years as a TV host at VOA Persian, which broadcasts into Iran. "There's nothing wrong with the government having it's own foreign language PR," she said, but "you can't mix media and government PR, or propaganda, or whatever you call it."

Shane Wolfe dismissed the idea that supporting U.S. "public diplomacy efforts" is tantamount to propaganda. "The U.S. spends a lot of money every year to help people in foreign countries; we do a lot of good in the world. Unfortunately, those stories don't make it to BBC, Al Jazeera, RT (Russia Today), or CCTV (China)," he said. "Most of those outlets tell stories that often deride the United States. If VOA is not in the business of telling those good stories, and otherwise reporting on U.S. policy, who is?"
Former Voice of America acting associate director in charge of news, Ted Lipien, argues in an op-ed in Digital Journal that "mismanagement by senior executives threatens journalistic independence of Voice of America (VOA) much more than the bipartisan bill in Congress designed to reform U.S. international media outreach." "There will be no government propaganda from VOA," Lipien says. BBG Watch agrees, but we present other views as well.
H.R. 4490, United States International Communications Reform Act of 2014, introduced by U.S. Rep. Ed Royce (R-CA), Chairman of the House Foreign Affairs Committee, and U.S. Rep. Eliot Engel (D-NY), the Committee's Ranking Democratic Member, is not perfect, but contrary to claims by critics, including some VOA journalists, it is not designed to limit their journalistic independence or to undermine the VOA Charter, which is included in the bill. Those who say that VOA could become like Russia's RT or China's CCTV have little knowledge of Russian and Chinese regimes and their propaganda, and little faith in America's legislative tradition and commitment to freedom.
Julian Pecquet, Al-Monitor's Congressional Correspondent, wrote in his article:
The bill would require that Voice of America produce "accurate" and "objective" content that nevertheless "is consistent with and promotes the broad foreign policies of the United States." The mission of the broadcaster, which has a Farsi service but no longer broadcasts in Arabic, would be focused more narrowly on bringing US news to a foreign audience.

The proposal has outraged many Voice of America journalists. They fear a service that has long strived to appear independent of the government will end up operating like the Russian and Chinese foreign-language services, whose broadcasts closely toe the government line.

"Trying to turn VOA into RT or CCTV — I don't think that's a very smart move, frankly," a VOA employee told Al-Monitor. "I think it would be a shame to turn it into propaganda."
Randy J. Stine wrote in Radio World article:
A newly drafted bill introduced and referred to the House Foreign Affairs Committee last week would reform U.S. international media outreach.

Bill sponsor California Republican Rep. Edward Royce says the objective of H.R. 4490 "United States International Communications Reform Act of 2014" is to improve efficiency, effectiveness and flexibility of United States international broadcasting and calls for the creation of the United States International Communications Agency.

"The size and makeup of the BBG workforce should be closely examined … to ensure that more taxpayer dollars are dedicated to the substantive, broadcasting and information-related elements of the agency's mission," states Royce in the bill. For example, "the lack of a coherent and well-defined mission of the Voice of America" has led to duplicative programming efforts in the BBG's other broadcast services.
Russian government media outlets also commented:
Reform bill would require Voice of America to trumpet US policy objectives – report
RT (blog)
Reform legislation in the House would change the language of Voice of America's mission to demand adherence to US foreign policy directives, …
US Congress wants to strengthen propaganda broadcasts abroad
The Voice of Russia
Congressmen in the United States intend to strengthen the effectiveness of international news broadcasts, including "Voice of America", and to ensure …
Some U.S. comments of similar nature:
Exclusive: New Bill Requires Voice of America to Toe US Line
Foreign Policy (blog)
A powerful pair of lawmakers in the House of Representatives have agreed on major legislation to overhaul Voice of America and other …
Can Congress Make Journalists Do Propaganda?
National Journal
A House bill seeks to change Voice of America from a news provider to a … Voice Of America Afghan Service broadcaster Daoud Sediqi listens to a …
A rebuttal from Rep. Eliot Engel:
Representative Eliot L. Engel, the leading Democrat on the House Foreign Affairs Committee, and co-sponsor of bipartisan H.R. 4490, the United States International Communications Reform Act, which passed unanimously in the House Foreign Committee, wrote in a press release published by San Diego Jewish World:
"Lastly, and perhaps most importantly, this bill maintains the requirement that U.S.-funded programming serve as objective sources of news and information, and not simply as a mouthpiece for U.S. foreign policy. It's absolutely critical that the news be accurate and seen as credible by the foreign audiences we're trying to reach…."
Another view from the U.S.:
Pete Kasperowicz wrote in an article for The Blaze:
A bipartisan group of House members has proposed legislation to fix the Broadcasting Board of Governors, which some say has become such a bureaucratic mess that it can't fulfill its mission of producing pro-democracy broadcasting around the world.

(…)

But members of the House Foreign Affairs Committee argue that the BBG has become a tangled bureaucracy that can no longer oversee these broadcasts efficiently. Committee Chairman Ed Royce (R-Calif.) and ranking member Eliot Engel (D-N.Y.), who sponsored the bill, say the body needs to be dramatically reorganized.