USAGM Watch Commentary
Acting Voice of America (VOA) Director Elez Biberaj, a longtime VOA manager with links to Democratic Party politicians selected by new Trump-appointed U.S. Agency for Global Media (USAGM) CEO Michael Pack for a temporary assignment until a new director is recruited, called the recent VOA Urdu Service partisan Joe Biden video incident "serious breach of our journalistic standards and a violation of the VOA Charter…" that "implied VOA's endorsement of a partisan election message."
The Voice of America Urdu Service enhanced and posted under the VOA logo a political campaign ad asking the Muslim community both in the United States and abroad to support Democratic Presidential candidate Joe Biden. The ad remained on the official VOA Urdu Service website and social media platforms for several days. VOA language service and regional division managers only took action to remove the ad when USAGM leadership asked about it after receiving outside protests.
Biberaj said in a memo sent to Voice of America staff on August 7 that an internal investigation is still underway, adding that "appropriate corrective action is being taken and the editorial approval process in the Urdu Service has been reviewed and strengthened." He provided no further details, but USAGM Watch has learned that changes in personnel are expected.
"Any breach of our journalistic standards has a lasting adverse impact and it endangers the entire VOA and its mission. This incident has not only tarnished the work of VOA's Urdu Service, but it has cast a shadow on the credibility of hundreds of dedicated journalists," acting VOA Director said in his message to staff.
"In light of this unfortunate incident, we are taking immediate measures to strengthen our editorial oversight procedures and quality controls throughout the organization to ensure that all content produced on VOA's multiple platforms adheres to the principles of our Charter. Every member of the VOA staff should redouble efforts to ensure strict adherence to our standards and to the Charter. Only by working together at every level of VOA can we ensure that our coverage is fact-based, balanced, unbiased and comprehensive. One incident like this is one incident too many. We must all be vigilant and proactive in our efforts to prevent anything like this from happening again."
ALSO SEE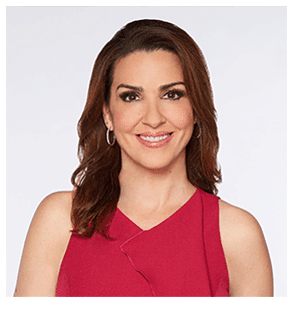 SARA CARTER Voice Of America Promoted A Pro-Biden Muslim Political Campaign Ad, Then Removed It
USAGM Watch Commentary Sara A. Carter , a national and international award-winning investigative reporter and Fox News contributor,…