BBG Watch Commentary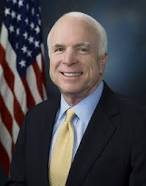 As of 2:00 PM EST, Voice of America English news website has no information about new U.S. reactions to the decision of the upper house of the Russian Parliament to approve President Putin's request to move Russian military troops into Ukraine.
VOA website is not reporting on statements by Senator Chris Murphy, Senator John McCain, Congressman Jim Gerlach, and other similar U.S. statements and responses.
VOA Ukrainian Service is reporting on some of these statements, but the vast majority of VOA's more than 40 language services is not.
The VOA Russian Service has not reported online about reactions from Senator McCain, Congressman Gerlach and other U.S. political figures and experts. Most of the population in Crimea and in eastern Ukraine speaks Russian.
There is no reporting so far on the main VOA English news website (2:00PM EST, Saturday) on U.S. reactions today.
The VOA Charter (U.S.Public Law 94-350) requires the Voice of America not only to to be "a consistently reliable and authoritative source of news." The VOA Charter also says that "VOA will present the policies of the United States clearly and effectively, and will also present responsible discussions and opinion on these policies."
VOA journalists who want to cover U.S. and international news according to the VOA Charter blame top VOA executives, VOA Director David Ensor and VOA Executive Editor Steve Redisch, for undermining VOA's capacity to report breaking news and for ruining employee morale.
VOA White House correspondent left the organization Friday in part over disagreements with the senior management over editorial policies and treatment of employees. VOA executives made no arrangements to replace him.
VOA booth at the White House was dark when President Obama spoke Friday about Ukraine and Russia. VOA was late in reporting on the President's remarks, offered less than 100 words about his three-minute statement, and failed to provide video.
Russia's state media outlets, RT and Voice of Russia, had multiple new commentaries and reports on today's news developments alone, the VOA English news website initially offered only two short sentences on the Russian legislative decision to approve use of Russian military forces in Ukraine.
#Putin's march #Ukraine reminds how wise @billclinton #george Bush were expand #NATO into Central Europe. All those nations safe from Russia

— Nicholas Burns (@RNicholasBurns) March 1, 2014
Mar 01 2014

Washington, D.C. ­– U.S. Senator John McCain (R-AZ) today released the following statement on Russia's military intervention in Ukraine:

"I am deeply concerned that Russia's ongoing military intervention in Crimea may soon expand to eastern Ukraine. Yesterday, President Obama said that Russia would face 'costs' if it intervened militarily in Ukraine. It is now essential for the President to articulate exactly what those costs will be and to take steps urgently to impose them.

"Russia's use of force in Ukraine is unfolding in clear violation of Russia's own commitments to respect Ukraine's sovereignty and territorial integrity, including under the 1994 Budapest Memorandum. None of us should be under any illusion about what President Putin is capable of doing in Ukraine, especially now that he has requested, and the Russian Duma has approved, the deployment of Russian troops, not just in Crimea but in the country of Ukraine.

"Every moment that the United States and our allies fail to respond sends the signal to President Putin that he can be even more ambitious and aggressive in his military intervention in Ukraine. There is a range of serious options at our disposal at this time without the use of military force. I call on President Obama to rally our European and NATO allies to make clear what costs Russia will face for its aggression and to impose those consequences without further delay."

###
Washington, Mar 1

Congressional Ukrainian Caucus Co-Chairman Jim Gerlach (PA-6th District) issued the following statement Saturday in response to Russia's aggressive military build-up in Ukraine:

"Russia's interference and intimidation tactics in Ukraine must not be tolerated by the United States and the international community. Ukraine is a sovereign, independent nation and any military action Russia takes to reclaim territory would constitute a violation of international law. I would urge President Obama and our European allies to swiftly and firmly act to ensure that Russia immediately ceases the escalation of military involvement in Crimea and all parts of Ukraine.

In addition, I believe the President needs to articulate a proportional response to Russian aggression, including specific diplomatic and economic sanctions the United States and the United Nations should enact if Russia fails to stand down immediately. The United States stands with the people of Ukraine. The Ukrainian people have spoken loudly in recent days about their desire for restoring a democratic system that respects basic democratic freedoms, promotes greater economic opportunity and strengthens alliances with the U.S. and Europe. The Ukrainian people deserve a chance to re-establish a stable system of governance and rebuild their economy without reckless interference from Russia."
friday, february 28, 2014

HARTFORD—U.S. Senator Chris Murphy (D-Conn.), Chairman of the Senate Foreign Relations Subcommittee on European Affairs, released the following statement on the announcement of the formation of a new government in Ukraine:

I congratulate Prime Minister Yatsenyuk and his cabinet on the formation of a coalition government. This announcement brings renewed hope for democracy, unity, and self-determination for the Ukrainian people, who unquestionably brought about this change in their government through sacrifice and perseverance. The interim government is empowered to prepare for new elections in May and undertake key reforms to strengthen the economy. While there are surely difficult times ahead, I am encouraged by the efforts of the Parliament to form an inclusive coalition government, and urge its new leaders to work on behalf of all Ukrainians – regardless of regional, ethnic or political affiliations.

To support Ukraine's continued progress, I am working with my Senate colleagues on legislation to authorize U.S. financial and technical assistance. This assistance package will be part of a broader, coordinated program with the European Union, IMF and other international partners. I encourage the new government to implement the necessary economic reforms to stabilize the economy and set Ukraine on a path to prosperity, including rooting out corruption and increasing transparency in government finances. Ukraine's leading industrialists might also consider how they can play a helpful role in stabilizing the economy.

Finally, I remain deeply concerned about events in Crimea and urge all parties to exercise caution and refrain from further escalating tensions. The United States has been very clear about our commitment to Ukraine's sovereignty and territorial integrity, which we believe are key factors of stability and security in the region.

###