Guest Commentary
One of BBG Watch contributors, Jane Doe, who because of her sensitive position within the International Broadcasting Bureau (IBB) – the Broadcasting Board of Governors (BBG) bureaucracy prefers to remain anonymous, has sent us a commentary on the BBG Board meeting on August 13, 2014 in Washington, DC.
Views expressed are only those of the author and not of BBG Watch, its volunteers, or sponsors.
We invite those with opposing views and others who want to comment on this or other issues followed by BBG Watch to submit their op-eds for consideration.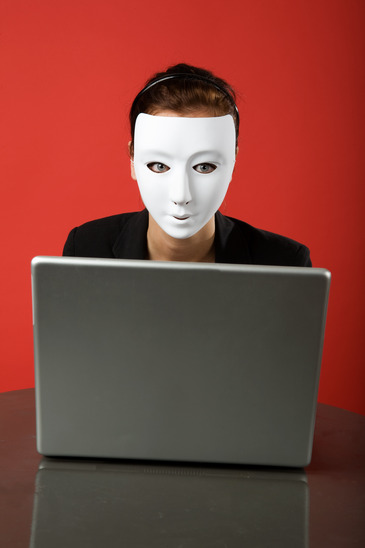 Was it just me or was the entire BBG Show this week surreal?

Were we channelling à la the Twilight Zone?

Kudos and love between the Chairman, Rick Stengel, Ben Rhodes, and the omnipresent specter of Rob Bole that we are hoping and praying will deign to accept our cushy permanent SES offer to return….oh boy, the suspense is killing me…

I am just thankful these shows are DVRed on the BBG website through YouTube for our continuing viewing pleasure.

Just a few highlights/head scratchers:

A member of the Voice of America English news team making a well-written and elegant statement against H.R. 4490 that included misrepresentations of the bipartisan Royce – Engel Bill. Seriously? If you're going to defend your journalistic record, the least you can do is accurately present the facts. Where is the CIA and the Pentagon empowered in H.R. 4490 to give content direction?

Ann Noonan from CUSIB [the independent NGO Committee for U.S. International Broadcasting] following the Champion of VOA gave a stunning and painful list of stories that were solidly within the VOA mandate and which VOA failed to report on. And of course, the one that made everyone squirm…VOA's report propping up rather than countering Russian propaganda:

"VOA: "More than 1,100 civilians have died since the Ukrainian army began its 'anti-terrorist' operation in the east, say U.N. officials."

[What UN officials really said was:

REUTERS: "According to U.N. agencies, more than 1,100 people have been killed including government forces, rebels and civilians in the four months since the separatists seized territory in the east and Kiev launched its crackdown."

DEUTSCHE WELLE (DW): "UN agencies say in total more than 1,100 people have been killed, including government forces, rebels and civilians, in Ukraine over the past four months."

RFE/RL: "UN High Commissioner for Human Rights Navi Pillay said the downing of a Malaysian airliner on July 17 'may amount to a war crime'."]
"Inaccurate reporting from Voice of America offers support for Kremlin propaganda."

My favorite was the close of the day starring National Security Advisor for Strategic Communications beamed in live from wherever. Correct me if I misheard–but it sounded like–between chummy praisefests–he said that:

– the President is increasingly focused on the issue of international broadcasting

– he thinks–thinks–the President "identified that we are at a critical moment where we need to up our own game here". (Wow)

– the White House agrees with "reform" so long as it keeps everything under one roof and one board, with the important caveat that the State department should have a larger role in guiding the private side (why didn't we think of that? D'oh!)

– BBG should be doing "local news" only where absolutely necessary but cautioned that "… we don't want the local mission to come at the expense of also having the ability to broadcast globally (what??)

– we need to step back and think through how the independent agencies under BBG are operating (What independent agencies? Isn't this an oxymoron?)

– having two independent boards would be a"duplication of effort" (ummm …I'm guessing the White House missed the fundamental reform which is to address the debilitating conflict of interest at the board level… Conflict schlomflict..)

Chairman Shell posed some thoughtful questions during a brief window for the BBG to ask questions – which Mr. Rhodes responded to in prose that is indecipherable to this humble public servant. Did I miss the part where Mr. Rhodes articulated US foreign policy and the BBG's role within that policy?

There was a very compelling RFE/RL "deep-dive" during which three or more BBG Governors were on their mobile devices and/or out of the room. The presentation gave a great snapshot into the agility and dynamic nature of the surrogate grantee – and presented compelling evidence of real impact.

Is impact changing the landscape in a conflict zone or a closed society by creating an informed citizenry? Or is impact increasing Facebook "Likes" by 30%? [How do you increase Facebook "Likes" in nations where regimes block Facebook?]
And let's not forget the self-proclaimed most comprehensive study by the BBG Committee of shortwave broadcasting that has ever been done…(except in the two countries that we now know we got it wrong…so far).

My head is still spinning.

But then again, what can you expect from "staff"? We're just lucky to have a job.

Sigh…


Jane Doe