BBG Watch Commentary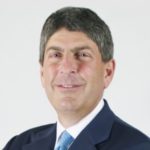 In theory, Broadcasting Board of Governors (BBG) Chairman Jeff Shell is right in his Time magazine opinion piece:
JEFF SHELL, BBG CHAIR: "In the sense that informing international audiences with news that is consistently reliable and authoritative, accurate, objective, and comprehensive is beneficial to U.S. interests, yes — the BBG and its media do serve the state. However, by doing so through credible and balanced reporting, we serve both the state and the citizens of the world."
Our Commentary
Most journalists working for BBG media entities, including the Voice of America (VOA) and Radio Free Europe / Radio Liberty (RFE/RL) do indeed subscribe to and practice high journalistic standards. However, largely due to mismanagement at the most senior executive levels, VOA's news reporting in recent years has been sometimes less than exemplary.
In addition to missing or being late on numerous significant news stories, particularly those originating in Washington, VOA has also reported without questioning of methodology on faulty public opinion poll results in Crimea. The poll was conducted on orders of the BBG's International Broadcasting Bureau (IBB) in Russia-annexed and occupied Crimea without consulting with the Ukrainian government and at a time when anti-Russian segments of the local population, including Crimean Tatars and ethnic Ukrainians, were living under tremendous pressure and fear from the Russian occupation. Voice of America reported that the poll's results showed the vast majority of people of Crimea were happy with Russia's rule, but the VOA report did not mention Crimean Tatars, ethnic Ukrainians or any problems with the way the poll was conducted. Top independent experts in Russia, Ukraine, and the U.S. described the poll as faulty or at least as highly questionable.
VOA also reposted online propagandistic and misleading Tweets from Russia's RT and posted a map showing Crimea to be part of Russia. Some of these mishaps were attributed to hundreds of poorly trained, poorly paid, poorly vetted and poorly supervised contractors hired by IBB and VOA management in violation of U.S. laws and regulations.
In addition to outstanding work, Voice of America has also produced and posted online a promotional video for Pakistan showing a blood-thirsty zombie dressed as Uncle Sam attacking a Pakistani. It was so embarrassing that the video was eventually removed.
Mr. Shell has a good reputation and has been a strong supporter of management reforms, but he knows that the BBG board cannot implement much needed structural changes without some kind of reform legislation from Congress.
One of the problems with VOA management has been its disregard of the VOA Charter's second and third provisions on covering U.S. news, opinions, and American institutions.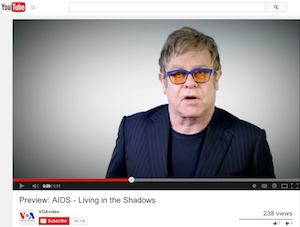 In his Time opinion piece, Mr. Shell uses the example of the VOA program on AIDS "introduced by the British music legend and longtime AIDS activist Elton John."
Mr. Shell is right, the program clearly shows that individual VOA journalists are capable of outstanding news reporting. But was it truly impossible for VOA program executives to find a famous American AIDS activist to introduce the VOA program and to devote more time in it to AIDS issues in the United States?
VOA Preview: AIDS – Living in the Shadows Video with an introduction by Elton John was posted by VOA on YouTube on July 15. Ten days later, on July 25 as of 7:30PM EDT, the VOA video had only 238 YouTube views.
Russia's RT YouTube video: RAW: Moment of MH17 Malaysia Airlines plane crash in Ukraine caught on camera, posted on July 17, shows 776,008 YouTube views as of July 25, 7:30PM EDT.
RT news videos regularly get tens of thousands of YouTube views; VOA videos a few dozen or at best a few hundred.
In his article, Mr. Shell wisely does not comment directly on H.R. 4490, the United States International Communications Reform Act of 2014, pending in Congress, but he makes a strong and valid case for journalistic integrity of BBG-managed media outlets.
Better management and better leadership at VOA could "serve both the state and the citizens of the world" even better than Voice of America does now. If the Congress passes the reform bill in some form and the president signs it, our prediction is that under the new agency CEO–if the right person is chosen for the job–the current VOA management team will not last for too long. And if the legislation restricts Voice of America's future coverage in significant and undesired ways, they are the ones who should be blamed.