OPINION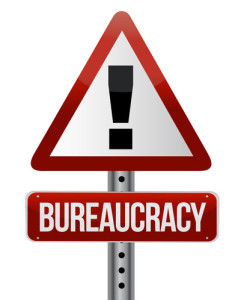 A Cup That Runneth Over
USG International Broadcasting Information War Lost

By The Federalist


There are some things which the Cohen Building has in abundance. They include:
Arrogance
Egomania
Delusion
All three come to the fore in a recent commentary by Kim Andrew Elliott, an employee in the vast and constantly expanding bureaucracy of the International Broadcasting Bureau (IBB): part of the Broadcasting Board of Governors (BBG) agency facing what would appear to be an uncertain future.
http://uscpublicdiplomacy.org/blog/farewell-firewall
We have here what appears to be Mr. Elliott's contribution to the doom-and-gloom, hysterical narrative about the Broadcasting Board of Governors and its diminished future in US Government international broadcasting in language contained in the National Defense Authorization Act (NDAA) recently passed by the Congress and signed by no other than President Obama.
Right from the start, Mr. Elliott opines,
"The BBG's demise eliminates the 'firewall' of a nine-person bipartisan board with fixed and staggered terms and replaces it with one politically appointed CEO. This change will have consequences."
Really?
Mr. Elliott forgets that directors of the former United States Information Agency (USIA) and the Voice of America (VOA) were nominated by the president and confirmed by the US Senate. There is no substantive difference in the appointment process of the past and what will be in the agency's near future regarding the CEO.
Mr. Elliott also avoids acknowledging that selections to the BBG were political appointments, usually from among big financial contributors to election campaigns of US presidential candidates, US presidents and both major U.S. political parties. Some BBG members were directly involved in election campaigns of Democratic and Republican candidates for political offices.
Mr. Elliott also seems to forget that several past BBG members were doing private company business in countries such as Russia and China to which some of the BBG entities direct their broadcasts in support of freedom and democracy. Some of the BBG members even did their private company business in Russia with the assistance of BBG's US government employees. Mr. Elliott should ask himself whether all of this would not be a major conflict of interest in erecting any kind of "firewall."
Conventional wisdom from a wide variety of sources, including the BBG itself, seems to have a different world view from Mr. Elliott's. The BBG has been seen as a managerial train wreck:
First, is its part-time nature.
Second, are the partisan and internal battles within the board itself, which has made it difficult to manage, with board members dividing up the agency's entities among themselves and competing for resources.
Third and certainly not least is the notion of the "firewall." Perhaps Mr. Elliott isn't aware of BBG members themselves talking about how the agency needs to be integrated into the broader structure of US Government and especially those related to national security, the State Department and related agencies.
The "firewall" did not prevent biased reporting and other violations of the VOA Charter by VOA executives and VOA reporters themselves. Mr. Elliott may not know that most of such violations happened within the organization without any direct pressure from the White House or the State Department. The BBG board and its "firewall" turned out to be completely useless against these violations and journalistic as well as managerial abuses.
The "firewall" is a fanciful descriptive, more symbolic than material, used more often than not to pacify the sanctimonious VOA newsroom which likes to pass itself off as some kind of paragon of journalistic virtue: and inhabited by a group of ego-driven activists who believe that they – and ONLY they – determine the agency's mission without regard to the full parameters of the VOA Charter, congressional legislation or policy determinations from the White House. To do anything other than their narrow world view raises the specter of their favorite bogeyman:
Propaganda!
Things have changed.
Trying to run the agency from the newsroom is not likely to be an acceptable model of organization competence and effectiveness with the next administration. This should be and more importantly needs to be clearly articulated to these highly-paid US government employees, some of whom enjoy a special US Foreign Service status while insisting that they are "independent journalists." It's time to put an end to their passive-aggressive obstructionist tactics.
The job of the VOA newsroom is not to run the agency. Its job is to report the news according to the VOA Charter: "just the facts" with proper context and balance, and not a selective rendering of the facts. The notion that the VOA newsroom is the sole arbiter of the agency's total mission is preposterous and inconsistent with the full parameters of the VOA Charter.
Mr. Elliott goes on to state,
"Credibility is the essence of successful international broadcasting."
Indeed.
However, credibility in the eye of the online audience appears to have passed from the hands of the VOA and into the hands of other international broadcasters, some friendly and others demonstratively no friendly nor credible
Much of the damage to the agency's credibility has been self-inflicted:
Hysterical "Back Off Congress" statements some years ago when congressional legislation was first introduced to address the agency's shortcomings;
Demands by individuals in the VOA newsroom that its officials repudiate any discussion policy directives determined above the agency;
A creeping, partisan bias insinuated into VOA reports and website posts with derogatory depictions of now president-elect Donald Trump;
A tyrannical, self-serving bureaucracy which has steadfastly refused to acknowledge its shortcomings, take necessary remedial actions and has created one of the most hostile work environments in the Federal Government; and,
A newsroom parody that included pejorative remarks about the president-elect and his wife: the kinds of things that have not and likely would not have been the case with regard to President and Mrs. Obama.
Internationally, credibility has been replaced by "confirmation bias," with legitimate news sites, social media and the like leaning more heavily toward editorial advocacy: and in the more extreme case fake news sites.
Against all this, the BBG has been outplayed and outmatched.
Mr. Elliott goes on to claim,
"…there is no substitute for a multipartisan (sic) governing board. Its main function is to appoint the senior managers in the broadcasting organization, so that politicians don't."
"Politicians" (Mr. Elliott's inference seemingly meaning Members of Congress), don't appoint senior managers. The CEO is not appointed to be a politician but an administrator. Like the BBG and all other top administrators in the US Government, they are answerable to the White House and the Congress. How does Mr. Elliott not understand these fundamentals in the workings of government?
In truth, the main function of the board was to run the agency, across a broad array of entities: something which a variety of Inspector General reports have determined the board has done badly.
As for appointing senior managers: many if not most of the "senior managers" have encumbered their positions to the point of bureaucratic and administrative fossilization. Anyone familiar with the agency's staffing pattern and the service record of these senior managers knows how long they've been around. Look at the decisions rendered by the board, often advised by these managers, and you will know where the problem is.
Bureaucrat In Wonderland
Mr. Elliott then really makes us laugh when he states,
"I believe I had a role in the creation of the BBG 21 years ago."
Let's dispense with this demonstration of unrestrained fantasy:
The decision to create the BBG was made way, way above Mr. Elliott's pay grade, elsewhere at high levels of the US government, where his sense of impact and influence was likely not even remotely a consideration and where Mr. Elliott does not reside.
That's like someone claiming to have "invented" the Internet.
The value of the statement is that it serves as a sterling example of how this agency has gotten itself into the throes of (one more time):
The end result still is:
Indeed, it was then-Secretary of State Clinton who appropriately labeled the agency as "practically defunct" some years ago (2013). At this juncture, it can be argued that the agency has passed from the "practically" to the almost-terminal "totally" defunct stage.
Last But Not Least
When all else fails, Mr. Elliott tries to reprise a favorite refrain from inside the Cohen Building,
"Only an independent news organization can build credibility needed to attract an audience."
The VOA is not an "independent news organization." It is an agency of the US Government with its own congressional Charter which tells VOA what it needs to do and how to do it because US taxpayers pay 100% of VOA's budget. This is a fictional mantra created by a former VOA director. It didn't work for him. It didn't work for the agency. It doesn't work for Mr. Elliott.
But not one to stop beating a dead horse, on VOA Facebook pages, the agency refers to itself as a,
"Broadcasting & Media Production Company."
At best, this is severely disingenuous. At worst, it's an outrageous misrepresentation. Some might also see it as an outright lie, making it appear to the uninformed that the agency is some kind of non-government entity.
Attempting to disguise the agency's true identity does not exactly enhance its credibility.
The agency has lost its credibility, fails to reach foreign audiences and can't reliably deliver sustained message resonance. It has accomplished this "feat" through a series of decisions placing reliance on media platforms that may work quite well in open societies but far less so in societies adept at controlling technology and information access by populations. It happens every day: in Russia, China, Iran, North Korea and elsewhere.
Officials and functionaries inside the Cohen Building refuse to acknowledge it. But the reality cannot be denied. Typical for this agency, reality has to be imposed from outside the Cohen Building.
American taxpayers are wasting close to $800-million dollars a year on an agency which has concocted a narrative for itself that is false, selective, skewed and delusional.
Mr. Elliott's commentary contributes to that narrative.
The grip on reality inside the Cohen Building has become tenuous at best.
But that does not mean that we should lose ours.
The Federalist
January 2017