BBG Watch Commentary
The most popular Voice of America (VOA) Persian TV show, a satirical news program OnTen (Antenna in English), was discontinued due to the departure of its host and co-writer Arash Sobhani, which sources blame on incompetent management at the U.S. taxpayer-funded international media outlet.
Sources hold mid-level and senior-level Voice of America federal managers and executives responsible for both causing the departure of Arash Sobhani, a rock musician who is highly popular in Iran, and not doing anything to prevent it. Some disengaged VOA managers reportedly said that they were not aware the show would disappear or even that it had been canceled.
OnTen had 184,000 followers on Facebook, making it the most popular single Voice of America television program in any language on social media and the most popular program produced by VOA's Persian News Network (PNN). No other VOA program even comes close. Many of Sobhani's colleagues in the Persian Service as well as other Voice of America reporters working for VOA English and foreign language services, both staff and contractors, are appalled by how he and others were treated by the VOA and agency management.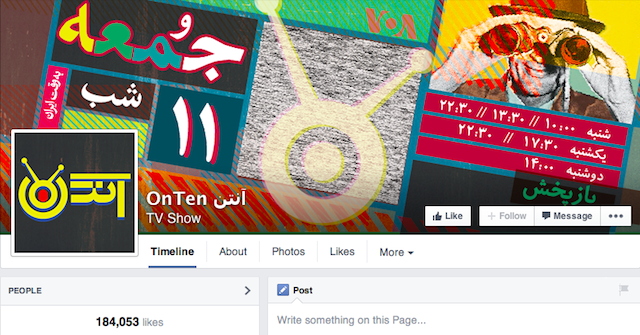 Sobhani's departure from the Voice of America is a direct result of years of mismanagement by senior executives who had introduced and perpetuate a highly discriminatory and unfair hiring system for journalists while expanding the number of bureaucratic positions and protecting their jobs and benefits, agency insiders told BBG Watch. An audit by the Office of Inspector General (OIG) revealed that agency officials, including VOA executives, violated the Anti-Deficiency Act (ADA) by awarding contracts that were personal in nature and exceeding the agency's statutory authority to award personal services contracts.
While some senior Voice of America staff correspondents, some of whom have fewer than a few dozen Twitter followers (Sobhani has more than 9,500 Twitter followers and more than 33,000 Facebook followers), write only several short news reports a month for the web can make more than $150,000 a year in salaries alone in addition to numerous other job benefits, including government subsidized health insurance, overworked contract employees like Sobhani, most of whom are employed by VOA foreign language services, are not only poorly paid, but also not given any meaningful job benefits, employment guarantees or protections. At the same time, Voice of America employs dozens upon dozens of executives, program directors, advisors and other managers who make well over $100,000 per year each and enjoy all the benefits of full-time federal government employment. Their ranks have greatly increased over the years as bureaucrats eliminated programs and journalistic positions.
Sources told BBG Watch that VOA management kept assuring Sobhani over the last few years that he would be given a staff position. Several months ago, Sobhani reportedly told his bosses in Washington that he could no longer work as a contractor without health insurance.
He apparently received no satisfactory response and told the Persian Service management last December that he would leave. Sobhani is the lead singer and guitarist of underground rock band Kiosk. He was born and raised in Tehran, and attended Isfahan University of Art from where he earned a MA in Architecture. He moved to the United States in 2005 to release Kiosk's first album, Ordinary Man. Since then, Kiosk has released other albums, all of which are illegal in Iran.
The last showing of OnTen was on December 26, 2014.
According to sources, disengaged VOA managers in Washington either acted as if nothing was happening or some may have wished that the show would end with Sobhani's departure. One manager reportedly came to New York the day before Sobhani was leaving town, having already given up his apartment, to offer him a small raise.
Other inside sources said that some of the senior managers in the Voice of America Persian Service in Washington disliked the TV show for being too critical of Iran's government. One VOA manager reportedly told staff several times to moderate their criticism of Iran's president and foreign minister. There have been outside media reports of critics of the Iranian regime being either censored or banned from Voice of America programs to Iran.
The weekly satirical TV news show was produced in New York by several journalists and broadcasters, most of them contractors. The show was co-written and produced by Saman Arbabi, one of Iran's most popular TV personalities. Saman Arbabi has more than 525,000 Facebook followers — hundreds of thousands more than any other VOA reporter. Arbabi is still employed by VOA.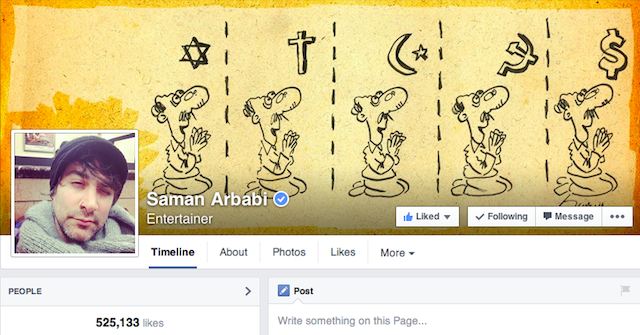 Sources told BBG Watch, that some of Persian Service contractors in New York have now lost their contracts with VOA. They have been treated in the most horrible way which, however, is quite consistent with practices of Voice of America senior and mid-level management in recent years, an inside source BBG Watch.
One of the contractors in New York, who had worked for VOA for several years, was given a day's notice on in late January despite earlier assurances from VOA management in Washington that he would keep his job. His wife is pregnant.
Such management behavior has been common in recent years, leading to record low employee morale at the Voice of America and at BBG's other federal entities: the International Broadcasting Bureau (IBB) and the Office of Cuba Broadcasting (OCB – Radio and TV Marti).
This is already a second time a highly popular Voice of America satirical TV program to Iran is lost due to poor management in Washington. Parazit, another successful weekly half-hour Persian-language satirical television show broadcast on Voice of America's Persian Service had ended in early 2012 due to the departure of its host Kambiz Hosseini under controversial circumstances.
The Parazit show became so popular in Iran that Hosseini and Arbabi appeared on Jon Stewart's The Daily Show in January 2011. Parazit and OnTen — both of them now lost — were modeled to some degree after The Daily Show.
For many months after Parazit was taken off the air in 2012, Voice of America and International broadcasting Bureau officials gave misleading statements to media and Congress, pretending that the show was still being produced and aired. When Parazit ended, Voice of America management made no announcement and offered no explanation to the audience.
According to reliable sources, presidentially-appointed and Senate-confirmed members of the bipartisan Broadcasting Board of Governors were outraged when they found out that for months they had been mislead by their senior staff.
OnTen disappeared a few weeks before new BBG director and the agency's first CEO Andy Lack, a distinguished journalist and media executive, arrived at the scene with a mandate to reform Voice of America and the rest of U.S. international media outreach. Sources told BBG Watch that he became aware of several serious personnel and management crises caused by actions or inaction of senior and mid-level managers shortly before his arrival. He has inherited the Voice of America and other parts of the federal bureaucracy in the midst of a management meltdown.
According to some of his colleagues, Sobhani might be persuaded to return if management reforms are carried out and he is given a staff position. Other former Voice of America Persian Service contract employees in New York also would like to return to work and restart On Ten. Some say it could be done within a few weeks. They point out that many of the more than 184,000 Facebook fans and possibly millions of viewers in Iran are still asking when the show will return.