BBG Watch Exclusive News and Commentary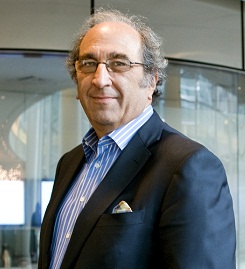 BBG Watch has learned that the appointment of Andy Lack as Broadcasting Board of Governors (BBG) CEO in charge of U.S. international broadcasting and other media outreach abroad was approved by the U.S. Office of Personnel Management (OPM). He will be soon sworn in to start his work on reforming the embattled federal agency, sources told BBG Watch.
Andy Lack has had a distinguished career in television journalism before becoming a highly successful media executive. His last media industry position was as Chairman of Bloomberg Media Group, Bloomberg L.P.. He will soon be in charge of U.S. government-funded public media outreach to foreign audiences with a budget of over $733 million per year (FY2014), which critics view as overgrown with bureaucracy and ineffective in key countries and regions, such as Russia, China and the Middle East. In addition to poor strategic vision and mismanagement, a large part of the problem are barriers to program delivery and distribution in countries practicing censorship.
Mr. Lack will be running a U.S. federal agency described by Hillary Clinton as "practically defunct" in its capacity to engage with audiences abroad on behalf of the United States. As Secretary of State, Hillary Clinton was ex officio member of the BBG, as is now Secretary of State John Kerry.
The BBG board is bipartisan. Its current chairman is Jeff Shell, chairman of Universal Filmed Entertainment and previously chairman of NBC Universal International from 2011-2013 and president of Comcast Programming Group from 2005 to 2011. Mr. Shell is reported to have high confidence in Andy Lack's ability to turn the BBG agency around. Mr. Lack's job in addition to managing the agency will be to articulate successfully its mission to key constituencies, particularly in the U.S. Congress, and to inspire journalists and other employees to embrace change.
"Andy Lack has an unmatched record as a journalist and media executive, and he has successfully steered large organizations through changes in competitive media environments," BBG Chair Jeff Shell said at the time of the announcement of his selection last September. "We are incredibly excited that Andy has decided to serve his country and lead the BBG as it fulfills its critical mission in this ever-changing and more complicated world."
Andy Lack's appointment was welcomed by the independent NGO Committee for U.S. International Broadcasting (CUSIB – cusib.org). CUSIB was formed to press for management reforms at the BBG and for more congressional funding for U.S. media outreach abroad, especially in countries with press censorship and for disadvantaged audiences underserved by new media. CUSIB has established good lines of communications with Jeff Shell, Andy Lack, some current and former BBG Governors, and heads of some BBG entities while remaining highly critical of continuing bureaucratic failures at the agency.
BBG includes the Voice of America (VOA) and the Office of Cuba Broadcasting (OCB – Radio and TV Marti). BBG also includes non-federal grantee media organizations: Radio Free Europe / Radio Liberty (RFE/RL), Radio Free Asia (RFA) and Middle East Broadcasting Networks (MBN – Radio Sawa and Alhurra TV). The largest portion of BBG's budget goes to the federal bureaucracy of the International Broadcasting Bureau (IBB) charged with providing technical support but vastly expanded over the years at the expense of journalism. IBB's bureaucracy has been blamed for violations of federal rules, mismanagement, strategic blunders and mistreatment of contract employees. RFE/RL, RFA and MBN have been complaining for years of having insufficient resources to do their job and interference from IBB's failed or inexperienced officials. Under limited reforms initiated by BBG chairman Jeff Shell, a new three-person IBB management team took over from the previous IBB leadership.
In a bipartisan bill, H.R. 4490, the United States International Communications Reform Act, designed to reform the agency, members of Congress listed numerous BBG's past bureaucratic blunders. The bill was unanimously passed last year by the House Foreign Affairs Committee and the whole House, but it has not been acted upon by the U.S. Senate. The bill, if [reintroduced, passed again by the House (added thanks to a comment by one of our readers)] passed by the U.S. Senate and signed by the President, would essentially eliminate much of the International Broadcasting Bureau as a large federal bureaucracy and would make non-federal grantee media outlets more independent under a separate oversight board.
The H.R. 4490 bill was introduced by Rep. Ed Royce (R-CA), Chairman of the House Foreign Affairs Committee, and Ranking Member Rep. Eliot Engel (D-NY). Some VOA journalists voiced objections to the bill, expressing fears that VOA might become an arm of U.S. public diplomacy. SEE: LAT Op-Ed: "Back off, Congress, and keep Voice of America real," by VOA corespondent Al Pessin.
Another journalist, former Voice of America senior correspondent Dan Robinson, wrote to the Broadcasting Board of Governors last year why he left VOA because of poor management and hostile senior executives. SEE: "Voice of America White House correspondent told BBG Board why VOA reporters are leaving," BBG Watch.
Most serious management, employee morale and journalistic problems have been reported at the Voice of America, with VOA management being blamed for numerous news reporting mistakes and minuscule audience engagement through social media when compared to Russia's RT and other major U.S. domestic and foreign media outlets.
According to critics, a large part of VOA's audience now consists of those who may be only exposed to paid and some non-paid placement of soft, non-news programs. If news is deliberately eliminated from some VOA placement programs, such actions may represent a possible violation of the VOA Charter (U.S. Public Law) which requires VOA to focus on broadcasting and distributing uncensored news. Much of VOA's paid and non-paid program placement is in countries that already have free or semi-free media. Even there VOA sometimes practices self-censorship of political news to gain approval for local rebroadcasting from governments and station owners, critics charge.
While an online article on Bloomberg by Bloomberg's Josh Rogin about U.S. policy toward Russia can have thousands of Facebook "Likes," Tweets and comments, most VOA reports, both in English and in foreign languages, show a few dozen at best, often less than ten.
Poor new media audience engagement numbers continue at VOA despite hundreds of millions of dollars spent on digital outreach over the years. IBB's Office of Technology, Services and Innovation, which supports such outreach, has an annual budget of $198 million (FY 2014). VOA's budget in FY2014 was $199 million. IBB's entire budget was $264 million compared to $27 million for the Office of Cuba Broadcasting, $35 million for Radio Free Asia, $93 million for Radio Free Europe / Radio Liberty, and $105 million for Middle East Broadcasting Networks. Non-federal broadcasting entities complain that IBB's support is marred by tremendous bureaucratization, waste and inefficiencies.
Internal and external critics attribute these problems to the concentration of bureaucratic power and the growth of incompetent senior federal bureaucracy at the expense of programs and programming positions. IBB's positions grew by approximately 37% in the last seven years while numerous broadcasts and programming positions were cut.
Many senior IBB and VOA executives lack intellectual connections with any foreign audiences, BBG broadcasters and journalists, or U.S. foreign policy establishment. Many have been hired as a result of their personal or past business connections with former or current BBG officials. The agency does not require its key executive hires to pass a rigorous exam similar to the State Department's Foreign Service exam.
VOA, IBB and OCB have some of the lowest employee morale in the entire federal government, according to Federal Employee Viewpoint Surveys (FEVS) conducted by the Office of Personnel Management. This year's FEVS numbers showed further declines in employee morale and employees' respect for senior leaders at the federal part of the agency.
Voice of America's senior management has very few outside defenders, but one of them is former VOA deputy director Alan Heil.
Heil, who is listed as a member of the Public Diplomacy Council, "a nonprofit organization committed to the academic study, professional practice, and responsible advocacy of public diplomacy," published a letter to the editor of The Washington Post, "Journalists killed for dedication to the truth." He commented on persecution of journalists abroad and the "commitment to 'tell it as it is' [which] is legally required in the charters and governing codes of all five networks administered by the Broadcasting Board of Governors."
Mr. Heil told Broadcasting Board of Governors (BBG) members at an open board meeting last November that U.S. taxpayer-funded VOA is not dysfunctional if it has an estimated weekly audience of 164 million.
ALAN HEIL: "VOA is dysfunctional. I beg to differ. I can't be dysfunctional if it reaches 164 million listeners, viewers, Internet readers, users of cell phones increasingly around the world each and every week."
In 1989, VOA had an estimated weekly audience of 130 million, composed almost entirely at that time of radio listeners overseas. With the addition of Internet and television, VOA's audience grew by approximately 34 million in the last 25 years, according to BBG's estimates. The world population grew from 5.2 billion in 1989 to 7.1 billion in 2013. In 1989, almost all VOA programs were received live and included newscasts and news reports. A large portion of the VOA audience today gets short and some longer placement programs, but without any political news.
Although declaring support for media freedom abroad, senior Voice of America executives have been lashing out at media outlets and independent American journalists who criticize VOA management and news reporting. According to numerous sources, including members of the Committee for U.S. International Broadcasting who support BBG Watch and other independent media blogs, many former and current BBG Governors have expressed publicly and privately profound frustration with VOA's senior management. Current BBG member Matt Armstrong publicly favorited a BBG Watch Tweet for our post on how VOA misleadingly reported, similarly to Russia's RT, that the United States had vetoed a United Nations Security Council resolution on Palestinian statehood. The U.S. voted against the resolution, but it did not have to veto it because it did not receive the required number of votes. The New York Times reported that it was important for the U.S. State Department and the White House to avoid using a veto for this UN Security Council vote.
In response to a protest from the Committee for Accuracy in Middle East Reporting in America VOA changed its wrong and misleading headline, but still failed to correct the text of several reports in English and in foreign languages, including Russian. Voice of America Director David Ensor had to apologize for a VOA interview with a leading Russian opposition leader, which turned out to be a fake, and more recently apologized to the government of Azerbaijan for another erroneous VOA report issued shortly before Azeri authorities arrested a RFE/RL reporter in Baku. After the latest mistake, managers in charge of VOA Central English News were reportedly "very, very angry," not because VOA Central News made a mistake, but because BBG Watch reported that VOA Learning English Service got the story right by ignoring the Central News report and writing its own text on the UN vote.
While waiting for his appointment to be approved, Andy Lack had briefings from agency officials and met with some BBG journalists and other employees. He also met with outside supporters of U.S. international media outreach, including CUSIB members and others who have been calling for management reforms at BBG, especially at IBB, VOA and OCB.
BBG Watch wishes Andy Lack good luck in his new and difficult public service job which, if done right, would be of significant importance to the United States and to the cause of media freedom abroad in a new highly dangerous period in international relations. Godspeed.
###
BBG NEWS RELEASE

SEPTEMBER 23, 2014

Respected Executive to Lead U.S. International Media

WASHINGTON – The Broadcasting Board of Governors announced today that it intends to hire respected journalist and media executive Andrew Lack as Chief Executive Officer of the federal agency that oversees the five networks and broadcasting operations of U.S. international media. Those networks include Voice of America, Radio Free Europe/Radio Liberty, Radio and TV Martí, Radio Free Asia, and the Middle East Broadcasting Networks.

"Andy Lack has an unmatched record as a journalist and media executive, and he has successfully steered large organizations through changes in competitive media environments," BBG Chair Jeff Shell said. "We are incredibly excited that Andy has decided to serve his country and lead the BBG as it fulfills its critical mission in this ever-changing and more complicated world."

Once his appointment is finalized, Lack will serve as the first-ever CEO of U.S. international media. Creating the position of a CEO has been a key objective of the agency's governing board and the Administration.

Lack's selection follows an extensive search process launched in October 2013, when the Board formed a special committee on the creation of a CEO. Earlier this year, the agency engaged an executive search firm to identify candidates.

"Andy is a great leader, a great communicator, and a great journalist," said Richard Stengel, Under Secretary of State for Public Diplomacy and Public Affairs, who serves as the delegate to the Board for Secretary of State John Kerry. "He is the perfect person – and I really mean the perfect person – to be this organization's first CEO in the 21st century. We are lucky to have him, and we at State look forward to working with him."

Chairman of the Bloomberg Media Group for the past year, Lack joined Bloomberg in October 2008 as CEO of its Global Media Group. In this position, he was responsible for expanding television, radio, magazine, conference and digital businesses. Under his leadership, Bloomberg LP has enhanced the quality of its media properties, expanded internationally, and built out services to bring information to more people, in more places, on more platforms than ever before.

Prior to joining Bloomberg, Lack was Chairman and CEO of Sony Music Entertainment, where he led the company's roster of prominent international artists and vast catalog of recorded music from around the world. Before joining Sony Music Entertainment, he was president and chief operating officer of NBC, where he oversaw entertainment, news (including MSNBC and CNBC), NBC stations, sales and broadcast and network operations. He was responsible for expanding the Today show to three hours and creating the show's street-side studio in New York's Rockefeller Center.

From 1993 to 2001, Lack was president of NBC News, which he transformed into America's most-watched news organization through NBC Nightly News, Meet the Press, Today and Dateline NBC.

Before going to NBC, Lack spent much of his television career at CBS News. After joining in 1976, within a year, he became a prominent producer for 60 Minutes and subsequently, senior executive producer of CBS Reports. Lack's broadcasts at CBS earned numerous honors, including 16 Emmy Awards and 4 Alfred I. DuPont-Columbia University Journalism Awards.

Lack received a bachelor's degree from the College of Fine Arts at Boston University, where he is currently a trustee.

He lives in Bronxville, NY with his wife, Betsy, and their two sons.
###