BBG – USAGM Watch Commentary
On April 27, 2019 Committee for U.S. International Broadcasting (CUSIB) Executive Director Ann Noonan (2018 photo) spoke in tribute to Harry Wu, the late CUSIB Advisory Board member and founder of the Laogai Museum, and met with one of the Voice of America "VOA Mandarin Five" journalists. Noonan tweeted:
ANN NOONAN TWEET: "Very happy to meet with one of the VOA Mandarin 5 this weekend. It's been 2 years and he's still waiting for justice. Hopefully soon …"
Some of the VOA Mandarin Five journalists have suffered severe health problems possibly related to stress of being threatened by senior VOA management with disciplinary actions and firing.
In her speech devoted to Harry Wu, Ann Noonan stressed the importance of religious freedom.
ANN NOONAN: The first time I heard about Harry Wu was in the summer of 1995 when his arrest in China was covered in the news. At the time, I was an affiliate for a Catholic NGO, planning to attend the Fourth World Conference on Women in Beijing. Instead, we had to wait for Harry's release from China's prison. If he wasn't released, Hillary Clinton and American Delegation, and American NGO's could not attend the Conference. Once he was back in the USA, we were all relieved and went to Beijing.

While I was in China, I was able to confront first hand the religious oppressions of members of the Catholic faith who I met outside of the UN event. When I returned to New York and was on my way to a meeting at the International Catholic Organization Information Center, I met a group of Tibetans on a hunger strike on First Avenue.

These issues of religious persecution in China were not something I could ignore.
Harry Wu's Laogai Museum held the world's only permanent exhibit of the oppression of the Tibetan people, of the Uyghur Muslims, and of the Tiananmen Square Massacre. The communist government in Beijing would like the museum documenting the Laogai slave labor camps to disappear. The museum was closed after Harry Wu's death in 2016 but reopened recently with some of the archived materials no longer on display. Ann Noonan called for the museum to expand and operate as an independent institution at its current location in Washington, DC.
Ann Noonan met with one of the "VOA Mandarin Five" journalists who defended press freedom at the Voice of America (VOA). The Voice of America management team disciplined and/or fired some of the VOA Mandarin Service journalists involved in the April 17, 2017 Guo Wengui whistleblower interview after accusing them of violating journalistic standards. They deny these charges. The disciplined journalists questioned VOA director Amanda Bennett's decision to shorten the already scheduled and pre-announced live interview. Bennett later said that her decisions were not influenced by any pressure from China.
VOA DIRECTOR AMANDA BENNETT: "I want to point out that there was no Chinese government pressure, there was no US government pressure. All the decisions made inside the Voices of America were made in the service of high journalistic integrity.
As noted by four members of the U.S. Congress—Senator Marco Rubio, Rep. Edward Royce, Rep. Chris Smith and Rep. Robert Pittenger—who have called for an investigation of the Guo Wengui incident, "the Chinese government went to extraordinary lengths to stop the broadcast, including threatening the visas of VOA reporters in Beijing and multiple demands by the Chinese Embassy in Washington to cancel the interview."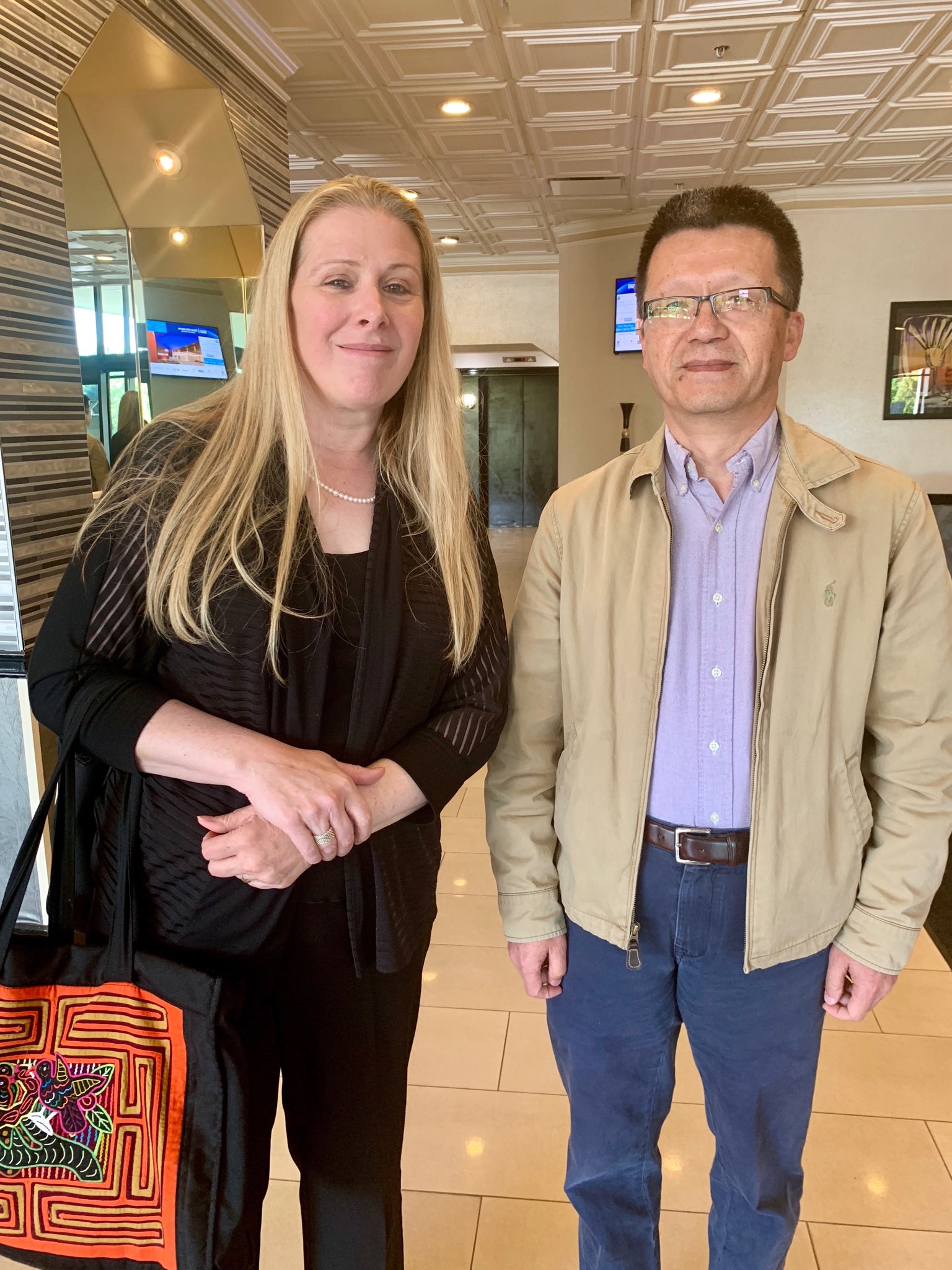 Ann Noonan on Twitter
"Very happy to meet with one of the VOA Mandarin 5 this weekend. It's been 2 years and he's still waiting for justice. Hopefully soon ..."