BBG Watch Commentary
Former Voice of America (VOA) acting associate director Ted Lipien, who is now director of the Independent Committee for U.S. International Broadcasting (CUSIB – cusib.org) which support independent media including our website, has published an op-ed in DIGITAL JOURNAL, titled "Propaganda war in which Voice of America helps Putin."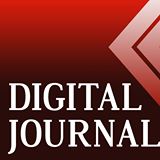 In the DIGITAL JOURNAL article, Ted Lipien recalls how Voice of America demolished arguments of Polish communist regime journalists in a 1989 television discussion program with Polish TV by inviting former U.S. National Security Advisor Dr. Zbigniew Brzezinski to be VOA's guest. The recent VOA Russian Service program with a Russian business channel was an unmitigated disaster for VOA and the United States, Lipien writes. The VOA team was unable to win any arguments and the program ended up helping the Kremlin score propaganda points in Russia due to VOA's poor performance.
Lipien argues that gullible VOA and BBG executives were used by the Kremlin's propaganda and disinformation experts to make President Putin look good and the United States look bad at U.S. taxpayers' expense.
Lipien also writes how VOA and BBG management appears ready to ignore the VOA Charter in a program placement deal with the communist government of Vietnam.
Because of gullibility of officials in charge of U.S. taxpayer-funded Voice of America (VOA), the Obama Administration is helping President Putin win disinformation and propaganda war over Ukraine with some of VOA's reports and programs.

U.S. taxpayers are helping Russia's President Putin win his propaganda and disinformation war over Ukraine by paying for a Voice of America program with a Russian television channel in which facts are effectively denied by the Russian side and U.S. views are ridiculed and poorly defended by VOA because of incompetence of its management.

The same officials, including the Broadcasting Board of Governors (BBG) senior staff, are also responsible for America losing the information war in other countries, including communist Vietnam, as they violate the VOA Charter and U.S. law to accommodate repressive regimes in a desperate and misguided attempt to increase market share. The BBG is a federal agency in charge of U.S. international media outreach. It is lead by a bipartisan board, which former Secretary of State Hillary Clinton said is practically defunct in its capacity to tell a message around the world.

In an incredible display of naiveté, Voice of America executives agreed to do a discussion program with a Russian business television channel just as President Putin was moving more Russian troops and heavy equipment into Ukraine. It would be extremely foolish for anyone to assume that this project was not carefully coordinated and is overseen by top propaganda advisors to the Kremlin. They saw an opportunity to embarrass VOA and the United States while scoring points for Putin with domestic and perhaps also some international Russian-speaking television audiences.