BBG Watch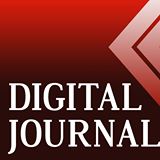 Digital Journal has published an op-ed by former VOA acting associate director Ted Lipien who noted that mismanaged and underfunded Voice of America failed to highlight in English and most other languages Obama's State of the Union remarks on Ukraine. Lipien calls on VOA's oversight board, the Broadcasting Board of Governors (BBG), to force immediate reforms at the U.S. taxpayer-funded media outlet and to ask for more money from Congress to improve news reporting by VOA.
Lipien pointed out that VOA's better managed and better funded competitors abroad, BBC and Russia's RT  English websites, both included references to Obama's Ukraine remarks in their online news reports.
Arseniy Yatsenyuk, an opposition leader and Ukraine's former foreign minister who may become the next prime minister, tweeted his thanks to President Obama for mentioning Ukraine in his State of the Union speech. A search of the VOA English website shows that no separate report or separate mention of Ukraine in connection with Obama's speech appears as of 2:00 PM EST, January 29, 2014.
"Even if this is only a public diplomacy gesture from President Obama," Lipien wrote, "its importance abroad should not have been underestimated by Voice of America executives."
President Obama said last night:
"In Ukraine, we stand for the principle that all people have the right to express themselves freely and peacefully, and have a say in their country's future. "
Thanks @BarackObama for recognizing our struggle for #Democracy4Ukraine. We press on for a brighter future for Ukraine. #євромайдан #SOTU

— Arseniy Yatsenyuk (@Yatsenyuk_AP) January 29, 2014