BBG Watch Media Commentary
We have gotten used to the U.S. taxpayer-funded Broadcasting Board of Governors (BBG), the U.S. government's agency ($777 million in FY 2017) in charge of countering Putin's and ISIS' propaganda, being now ignored by mainstream U.S. and international media, as well as information warfare experts who write about Kremlin propaganda and analyze it in various reports. The New York Times has published an op-ed on Putin's propaganda offensive against the West, including the United States, which completely omits references to any efforts by the BBG to counter such propaganda.
In commenting about the lack of any mention of the BBG in a recent Washington Post article on the successes of the Chinese government in censoring the Internet, a former high-level U.S. government official who wants to remain anonymous, said: "These, apparently, are the days when such a story can be written without a single mention of the Broadcasting Board of Governors (BBG), or at least a quote from someone in USIB." "We are now less than an afterthought," a former senior U.S. government official added. Indeed, such a story would not have been written during the Cold War, before the BBG came into existence, without numerous references to the Voice of America (VOA), Radio Free Europe (RFE) and Radio Liberty (RL).
The BBG is now in such a bad shape that President Obama also fails to refer to the agency when he makes public statements about the need to counter ISIS' and Putin's propaganda and disinformation. While taking about ISIS propaganda at his latest press conference last Friday, President Obama made absolutely no mention of the Broadcasting Board of Governors, Voice of America, or BBG's Middle East Broadcasting Networks composed of Alhurra TV and Radio Sawa.
Experts on Russian propaganda and disinformation also stopped making references to BBG programs as being in any way successful in countering such Russian propaganda outlets as RT.
The agency, led by BBG Chairman Jeff Shell and his CEO John Lansing, both successful private sector entertainment media executives but totally inexperienced in government operations and foreign policy, has become in the words of Hillary Clinton (2013), then Secretary of State and ex-officio BBG member and now Democratic Party's presidential candidate, "practically defunct" (2013).
In the words of House Foreign Affairs Committee chairman, Rep. Ed Royce (R-CA), the Broadcasting Board of Governors is a "broken" agency.
"Why aren't we broadcasting into Russia in the same way that Russia uses RT television? Why don't we have an effective policy today? Reform the BBG," Rep. Royce said in June 2016.
New Voice of America (VOA) director Amanda Bennett made stunning admissions that less than 0.0001% Mandarin speakers, 0.0004% English speakers, 0.002% Spanish speakers, 0.006% Russian speakers, and 0.03% Persian speakers watched VOA's live online streaming of Republican Party presidential candidate Donald Trump's speech last week at the Republican National Convention in Cleveland, OH.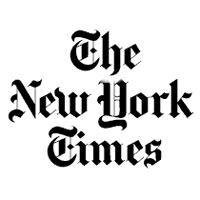 It's no surprise that yet another expert writing in The New York Times about Kremlin propaganda failed to even acknowledge the existence of the Broadcasting Board of Governors, the Voice of America, and Radio Free Europe / Radio Liberty (RFE/RL).


ARKADY OSTROVSKY, NYT, AUG. 5, 2016: "Just as the economic inadequacies of Soviet Communism were exposed by comparison with the wealth produced by Western capitalism, Mr. Putin's authoritarianism cannot match the appeal of an economy based on the rule of law, openness and competition. The best way for the West to resist Russia, now as then, is to uphold its own values."

READ MORE: For Putin, Disinformation Is Power, Op-Ed Contributor Arkady Ostrovsky, The New York Times, August 5, 2016

Arkady Ostrovsky, the Russia and Eastern Europe editor at The Economist, is the author of "The Invention of Russia: From Gorbachev's Freedom to Putin's War."
Meanwhile, BBG Chairman Jeff Shell apparently has been busy trying to do private business in Putin-ruled Russia for the Hollywood company he works for, Universal Filmed Entertainment. To nobody else's surprise but the BBG's bureaucracy, Mr. Shell was expelled by the Russian officials as he tried to enter Russia. BBG CEO John Lansing, together with BBG's International Broadcasting Bureau (IBB) deputy director Jeff Trimble, was busy helping Mr. Shell get to Russia. It didn't work out as they had planned. Mr. Lansing then issued a statement trying to cover up the private business purpose of Mr. Shell's trip, any potential conflict of interest issues, and his and Mr. Trimble's own role that led to the expulsion fiasco.
###