BBG Watch Commentary
Voice of America (VOA) executives did not make arrangements to have a VOA English News correspondent in Kyiv and repeatedly failed to provide in recent weeks consistent converge of U.S. reactions to the violence in Ukraine from the White House, the State Department, the Congress, political experts and ordinary Americans. See: Voice of America news goes to the dogs, but not to Bosnia, BBG Watch, and VOA's coverage of the British royal family.
But as dozens of demonstrators are being killed today by police firing metal bullets into the crowds in Ukraine's capital, the agency's management, which includes officials of the International Broadcasting Bureau (IBB), is telling VOA journalists and other employees to grab some crayons and have fun tonight at "Funfest: Agency Art Night," according to an email circulating at the Broadcasting Board of Governors (BBG) headquarters in Washington, DC.
This follows a "Funfest: Bingo Game Night." See: Gambling U.S. federal style – Bingo at Voice of America while Ukraine burns lacking U.S. news, BBG Watch
We have a new commentary from our regular contributor, The Federalist.
[aside] caption = Voice of America's Coverage of British Royals in 2011 and 2013
alignment = none
width = 630px
collapse_state = collapsed
bg_colour = #CEECF5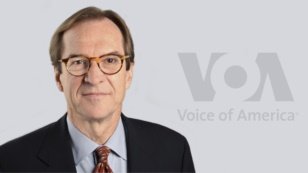 Voice of America Director David Ensor. Critics say that VOA news reporting under him and VOA Executive Editor Steve Redish has declined and nearly collapsed.
U.S. taxpayers paid for these programs by the Voice of America (VOA) while many human rights-related news stories and important U.S. foreign policy pronouncements by the White House, the State Department, and members of Congress went unreported on VOA websites in recent months and years.
Years and months later, these reports on the British royalty posted on the VOA English website show zero or very few Facebook "Likes" or any other indication of any notable audience engagement through social media.
IF YOU ARE A U.S. TAXPAYER YOU MUST CHECK THIS OUT
1.
2.
3.
4.
5.
6.
7.
8.
9.
10.
11.
12.
13.
14.
15.
16.
17.
18.
19.
10.
Royal Wedding: William & Kate Voice of America (VOA) English website, April 20, 2011 8:50 AM
21.
22.
23.
24.
25.
26.
27.
VOA on British Royal Christening, October 2013
Among five reports on the VOA website on the royal christening in Britain posted on October 23 and 24, 2013, none has more than 20 Facebook "Likes" as of October 28, 2013, one had zero Facebook "Likes" and another one had three.
Zones: Breaking News , Europe
October 23, 2013 12:08 PM
……..was born on July 22. In the arms of his mother as she left the the palace's Chapel Royal, George was dressed in a long cream satin robe that was a replica of an 1841 gown made for the christening of Queen Victoria's eldest daughter. Kate, a style icon whose outfits often increase sales of similar garments, wore an off-white, ruffled skirt-suit, made by British fashion house Alexander McQueen, and pillbox hat by British milliner Jane Taylor ….
Tags: Britain , duchess catherine , Kate Middleton , prince george , Prince William , royal christening
Zones: Europe
Reporters: Reuters
October 23, 2013 8:20 AM
……..William and Kate's decision is a break with the tradition of choosing royal dignitaries to take on the ceremonial role, and a continuation of their effort to portray a more informal, modern image to austerity-hit Britons. After the christening, guests will attend a private tea at Clarence House, hosted by Prince Charles and Camilla. Hollywood photographer Jason Bell has been tapped to take official photos of the event, that will include a "historic multi-generational photograph" of the queen
Tags: Britain , monarch , prince george , royal christening
Zones: Europe
Reporters: VOA News
October 23, 2013 12:14 AM
Carla Babb Prince George, the son of the Duke and Duchess of Cambridge, is being christened in Britain on Wednesday. In a break from tradition, the christening of the world's most famous baby will be as low key as possible. Three months ago, Prince William and his wife Catherine shared their bundle of joy with the world. And just as the royal couple broke with tradition ….
Tags: British royal family , christening , Prince William , Princess Kate , royal baby , royal christening , royalty
Zones: Europe
Reporters: Carla Babb
October 22, 2013 9:59 AM
Reuters A British photographer known for his portraits of rock stars and Hollywood actors was named on Tuesday as the official photographer of the world's newest celebrity – Prince George. Prince William and his wife Kate have chosen Jason Bell to photograph the christening on Wednesday, October 23, of their son, the third-in-line to the British throne, a palace statement said. Bell, 44, is an award-winning photographer best known for portraits of celebrities such as musician Paul McCartney, footballer David Beckham ….
Tags: Britain , christening , prince george , royals
Zones: Europe , Arts & Entertainment
Reporters: Reuters
October 23, 2013 12:19 PM
a central London chapel, where he made his first public appearance since his birth in July. Prince George was seen in the arms of his father, Prince William, as the elder prince and his wife Kate arrived at the Chapel Royal in St. James's Palace for Wednesday's traditional Anglican Christian ceremony. The infant was wearing a white satin gown, a replica of one made for Queen Victoria's eldest daughter in 1841. In a private ceremony inside the chapel ….
Zones: World News , Europe
[/aside]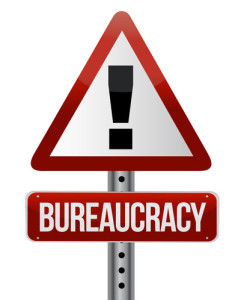 International Broadcasting Bureau – Dysfunctional and Defunct Are Our Most Important Brands – Forget Ukraine, Grab Some Crayons!
With the International Broadcasting Bureau (IBB), perpetuating the dysfunctional and defunct nature of US Government international broadcasting is its most important business. Seemingly, this is one thing the IBB knows how to do very effectively.
The IBB has been so good at these "distinctions," that now a certain group of individuals are bringing the same dysfunction down to the employee level.
We bring you:
Funfest: Agency Art Night
Thursday, February 20, 2014
5:30-7:30pm
Eurasia Conference Room (a conference room located in the Eurasia Division of the Voice of America [VOA]).
As stated in the announcement:
"Sometimes we need help thinking outside the box and unlocking our creativity. Whether you're a master artist, or struggle to stay inside the lines, come socialize with colleagues and friends within VOA and IBB and unlock your artistic potential.
You bring your creative spirit. Art supplies (paintbrushes, crayons, markers, colored pencils, paper, and more!) and some refreshments to spark the imagination will be provided. […]"
When we shared this with one of our colleagues, the response was, "You're kidding, right?"
Wish that we were.
Instead, we showed them a copy of the actual email.
So, ladies and gentlemen, grab some crayons!
You have to wonder about the of individuals who come up with these things or approved them.
These so-called "Funfest" activities have no material impact on the important issues surrounding this agency. They most certainly do not make working conditions better for employees who work in "the worst organization in the Federal Government" and easily one of the worst places to work in the Federal Government.
As BBG Watch notes on an almost daily basis, this agency has become incapable of executing the fundamentals of the agency's mission in providing timely news and information.
There are violent demonstrations in Kiev. Others are taking place in Bangkok. Serious human rights violations have been leveled against the North Korean regime. The Middle East is in a perpetual cycle of violence.
But these "Funfest" people are merrily indulging in things that do not promote the efficiency of the Federal Service.
What are their official job duties, what is contained in their job classifications and the performance requirements and standards of the positions they encumber?
How much money are they being paid at the expense of the American taxpayer to be suppliers of crayons, colored pencils and the like?
Who among senior agency officials are approving these antics?
We need answers from the Broadcasting Board of Governors on all these points.
"Sometimes we need help thinking outside the box and unlocking our creativity…"
These antics are definitely outside the box. It is the box commonly referred to as sanity, or perhaps another called reality.
These antics have the appearance of a form of self-indulgent exhibitionism.
We are more than happy to make record of these things for the international broadcasting readership of BBG Watch in order to afford our readers the opportunity to see the sheer lunacy that has taken over this agency.
It seems no one inside the Cohen Building cares that the agency is dysfunctional and defunct and are more than happy that this is the agency's new performance standard. More than likely, they won't care as long as the Congress continues the misguided attempt to keep the agency on life support via public funding under its current leadership.
You get the impression that to these "Funfest" people, crayons, colored pencils and the like are more important than core employment issues inside the Cohen. In effect, this "Funfest" nonsense is part of the problem, not part of the solution.
A Demoralized Workforce is no "Funfest" Matter
The most demoralized group of agency employees are in the VOA Central Newsroom. This is no surprise. Senior VOA leadership is doing everything it can to destroy the Newsroom and turn the agency's newsgathering operation into an anarchic free-for-all with 43 language services attempting to replicate the services of the Newsroom, generally failing badly in the effort and then turning to the Newsroom to provide news coverage on a service-by-service basis. Basic news coverage for all language services goes to hell.
In recent weeks, Newsroom managers established a "Suggestion Box" to anonymously seek feedback or input from Newsroom staff. These officials also took direct input from employees less concerned about anonymity. Add to that, there has been a study of the Newsroom kicked around regarding coverage.
You will find a broad range of issues all pointing to what the Newsroom needs to get the agency's mission accomplished.
Nowhere will you find requests for more bizarre, exhibitionist "Funfest" playtime.
Be assured that no activity by the "Funfest" group is going to restore the agency as a legitimate international broadcaster. In our view, this group is being supported by agency officials who know it for what it is: a mindless distraction from the substantive problems of the agency.
By the way –
These announcements include a pallid disclaimer of sorts:
"Please note: The FunFest group activities are not sponsored by the BBG and participation is not required. If you choose to participate, it is at your own risk and the BBG is not liable for any physical or other injury resulting from your participation in this event."
Well,
First, announcements of these activities are sent through the agency's official government email system.
Second, Federal agency office space is provided for these activities.
Third, in some cases posters with official agency logos appear to be created in a graphic arts department in the agency. They are not done on paper with crayons and colored pencils.
Fourth, some very small voice of reason absolves the agency of liability whether these activities take place inside or outside the Wilbur J Cohen Federal Building. Agency employees are not always one big happy family.
Business As Usual
Last but definitely not least, the cherry on top of the agency's dysfunctional and defunct toxic environment comes in the form of a column written by Joe Davidson in the Washington Post ("Agency tries to improve its low morale," February 19, 2014). The most telling are the comments under the article, some of them from current and former VOA reporters.
As Mr. Davidson points out, "This isn't a success story. At least not yet." The most telling are the comments under the article, some of them from current and former VOA reporters.
Not to worry. It won't be. Why?
Because the people who created the problem are still in charge!
And as long as they remain in charge it's: business as usual.
Case in point, from Mr. Davidson's piece:
"Barbara Brady, another coordinator, said, 'We're still very early on in this process,' which could take three to five years to complete."
Barbara Brady is the Chief of Staff to VOA Director David Ensor. His other top deputy is VOA Executive Editor Steve Redisch.
Wowser. Here we go again: yet another manifestation of an IBB Soviet-style "five year plan" and the agency's favorite approach to problems: baby steps.
Business as usual and baby steps. They add up to:
Accountability delayed is accountability denied
And in a nod to IBB megalomania:
"(Andre) Mendes (BBG Director of Global Operations) said the BBG is experiencing 'massive audience gains' and reaches 206 million people weekly through its various platforms, including Voice of America and its online operations."
Come on.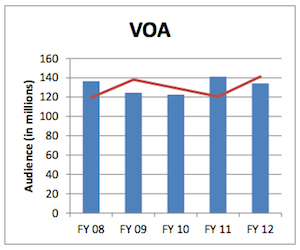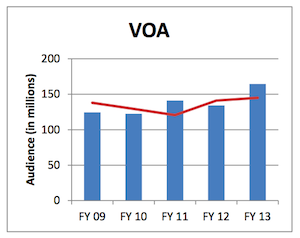 The truth of the matter is that not much has changed in terms of the size of VOA's global audience between 1989 and 2014 despite a significant 40% growth of the world's population, introduction of Internet and other new media technologies, tremendous expansion of VOA's and particularly International Broadcasting Bureau's bureaucracy, replacement of many VOA full-time employees with poorly-paid contractors, and the growth of VOA's budget itself from $170 million in FY1989 to $207 million in FY2012.
Voice of America's audience in 2012 was nearly the same as in 1989.
While VOA's global audience has stagnated or even declined in some years between 1989 and 2012, the world's population grew from about 5 billion in 1989 to about 7 billion in 2013.
In 1989, VOA had 127-130 million weekly listeners ( only radio). In 2012, VOA claimed 134 million ( from radio, TV, Internet, mobile apps). Just to keep up with the global population growth, VOA would have to have an audience of 180 million in 2012. It now claims a weekly audience of 164 million, a sudden one-year increase that many experts find highly questionable.
As the new BBG board was arriving, IBB officials unexpectedly found a new audience in Latin America, which even they admit may have been there already for some time. IBB and VOA executives do not bother to explain how much of this audience includes those who get VOA reports on the British royal weddings, Justin Bieber, and dog shows — rather than reports on Ukraine and Bosnia. Impact is not something that IBB and VOA officials like to talk about.
Even if 164 million out of 7-BILLION world population, with plenty of reports of British royal events and Canadian pop culture celebrities, is true, VOA has been essentially flat lining its audience numbers and impact for years despite an orgy of technology upgrades (and not surprisingly, rather frequent breakdowns). And all this technology hasn't produced audiences of substantive consequence in China, Russia and Iran. Nor have they stopped the precipitous decline of US standing in public opinion in the Arab and Muslim world, or in Russia and China.
Exaggerated claims of this kind are symptomatic of an agency that has lost its credibility and is relying instead on unilateral declarations of success – where there aren't any with a few exceptions attributed only to hard-working journalists and some good managers at some of the BBG entities.
As the Davidson article points out, the Partnership for Public Service (PPS) has an $84-thousand dollar contract with the agency to nibble around the edges of core issues without much substantive impact, including:
Leadership
IBB, VOA, and Office of Cuba Broadcasting (OCB) have consistently scored the worst on this subject in the annual Federal employee workplace satisfaction survey. (These surveys do not cover grantee entities like Radio Free Asia (RFA), Radio Free Europe / Radio Liberty (RFE/RL) and Middle East Broadcasting Networks (MBN), where quality of management and employee satisfaction are higher.)
The bottom line: the same people encumbering the same "leadership" positions within IBB and VOA bringing us right back to business as usual.
The agency's core business is right where its senior officials want it:
Branding US Government international broadcasting dysfunctional and defunct.
The Federalist
February 2014