BBG Watch Commentary
BBC has again beat Voice of America on breaking news on Ukraine and on updating information coming out of an emergency meeting of the Group of Seven, or G-7, in The Hague.
"Speaking in the Netherlands, Mr Cameron said it was 'absolutely clear' the planned June meeting of world leaders in the Russian resort of Sochi would not happen owing to events in Ukraine, BBC reported.
VOA could have reported this or even better should have gotten a similar comment from the White House staff.
Voice of America has not updated its initial report about Ukraine and Russia from The Hague for hours.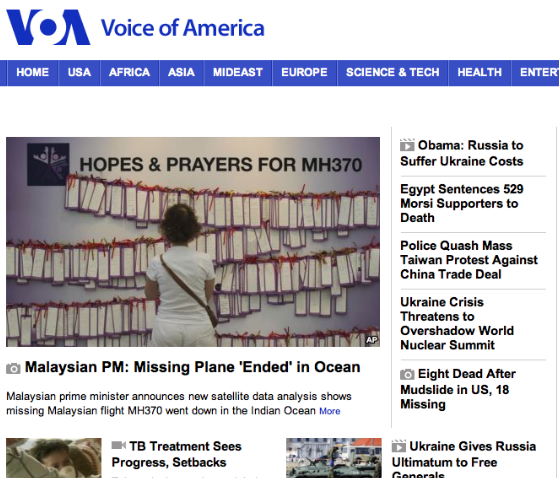 VOA Homepage Screen Shot, 2014-03-24 at 12.27PM EDT, has a link to a Voice of America correspondent report from the G-7 meeting at The Hague that has not been updated for hours.