BBG Watch Exclusive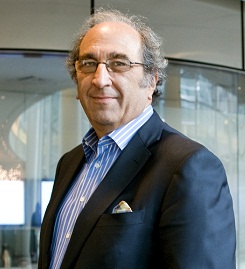 Chairman of the Broadcasting Board of Governors (BBG) Jeff Shell will swear in next week Andy Lack as BBG Director. Mr. Lack's new position is also referred to as BBG CEO, but his federal government title is actually "Director of the BBG."
Mr. Shell informed other BBG members and some senior staffers of the BBG's International Broadcasting Bureau (IBB) that the Office of Personnel Management (OPM) had approved the employment of Andy Lack as the first CEO of the BBG. SEE BBG Watch Report: "Change – Andy Lack to be sworn in as Broadcasting Board of Governors CEO – EXCLUSIVE," BBG Watch, January 10, 2015.
Jeff Shell praised Andy Lack in his January 15 email to BBG members and senior IBB staffers.
BBG CHAIRMAN JEFF SHELL"…we are fortunate that he has agreed to accept this challenge is huge understatement. He is an experienced media executive, a respected journalist, and an energetic and inspirational leader. Most importantly he is a good person and a great American who is doing this for the right reasons. I want to thank in particular Rick Stengel for his help in this process and his incredible work in his position at State. With Andy and Rick in place, we now have a fighting chance to transform this organization to a place where it can have a larger influence in the critical mission of using our values and our words to counter our enemies around the world at this critical time."
"As the first CEO he will literally write the blueprint for future CEO's. I am confident we have the best person for this challenge however and I am incredibly excited about the future," Jeff Shell wrote.
Jeff Shell noted that "while the mission of the BBG was and is as critical as ever, the organization was too vast and complicated to be run by a part time Board." Mr. Shell also pointed out that in the search for the CEO, the current BBG Board "received virtually unanimous support in this endeavor, from the Hill who included it in their pending legislation, to the White House who included it in their budget."
###
BBG NEWS RELEASE

SEPTEMBER 23, 2014

Respected Executive to Lead U.S. International Media


WASHINGTON – The Broadcasting Board of Governors announced today that it intends to hire respected journalist and media executive Andrew Lack as Chief Executive Officer of the federal agency that oversees the five networks and broadcasting operations of U.S. international media. Those networks include Voice of America, Radio Free Europe/Radio Liberty, Radio and TV Martí, Radio Free Asia, and the Middle East Broadcasting Networks.

"Andy Lack has an unmatched record as a journalist and media executive, and he has successfully steered large organizations through changes in competitive media environments," BBG Chair Jeff Shell said. "We are incredibly excited that Andy has decided to serve his country and lead the BBG as it fulfills its critical mission in this ever-changing and more complicated world."

Once his appointment is finalized, Lack will serve as the first-ever CEO of U.S. international media. Creating the position of a CEO has been a key objective of the agency's governing board and the Administration.

Lack's selection follows an extensive search process launched in October 2013, when the Board formed a special committee on the creation of a CEO. Earlier this year, the agency engaged an executive search firm to identify candidates.

"Andy is a great leader, a great communicator, and a great journalist," said Richard Stengel, Under Secretary of State for Public Diplomacy and Public Affairs, who serves as the delegate to the Board for Secretary of State John Kerry. "He is the perfect person – and I really mean the perfect person – to be this organization's first CEO in the 21st century. We are lucky to have him, and we at State look forward to working with him."

Chairman of the Bloomberg Media Group for the past year, Lack joined Bloomberg in October 2008 as CEO of its Global Media Group. In this position, he was responsible for expanding television, radio, magazine, conference and digital businesses. Under his leadership, Bloomberg LP has enhanced the quality of its media properties, expanded internationally, and built out services to bring information to more people, in more places, on more platforms than ever before.

Prior to joining Bloomberg, Lack was Chairman and CEO of Sony Music Entertainment, where he led the company's roster of prominent international artists and vast catalog of recorded music from around the world. Before joining Sony Music Entertainment, he was president and chief operating officer of NBC, where he oversaw entertainment, news (including MSNBC and CNBC), NBC stations, sales and broadcast and network operations. He was responsible for expanding the Today show to three hours and creating the show's street-side studio in New York's Rockefeller Center.

From 1993 to 2001, Lack was president of NBC News, which he transformed into America's most-watched news organization through NBC Nightly News, Meet the Press, Today and Dateline NBC.

Before going to NBC, Lack spent much of his television career at CBS News. After joining in 1976, within a year, he became a prominent producer for 60 Minutes and subsequently, senior executive producer of CBS Reports. Lack's broadcasts at CBS earned numerous honors, including 16 Emmy Awards and 4 Alfred I. DuPont-Columbia University Journalism Awards.

Lack received a bachelor's degree from the College of Fine Arts at Boston University, where he is currently a trustee.

He lives in Bronxville, NY with his wife, Betsy, and their two sons.
###