BBG Watch Commentary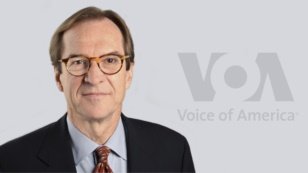 For: Voice of America Director David Ensor
CC: Members of the Broadcasting Board of Governors
From: Current and former VOA journalists writing for BBG Watch
Subject: VOA's Failure to Carry Obama West Point Speech Live on Radio – A Major Foreign Policy Address
Since we reported yesterday (Wednesday) that BBC World Service radio carried live President Obama's major foreign policy address at West Point with commentary afterwards, while the Voice of America worldwide English radio did not, we have also learned from our broadcasting source in Asia that Radio Australia also carried President Obama's address live, as did Radio France Internationale (RFI) with a voiceover in French.
We have learned subsequently that your deputy, VOA Executive Editor Steve Redisch, was asking questions today (Thursday) as to why his and your senior staff did not arrange for carrying live a major presidential foreign policy address by the Voice of America English radio.
It seems to us, however, that it was yours and Mr. Redisch's responsibility to make sure that a major foreign policy speech by President Obama would be carried live by VOA worldwide English radio service with appropriate summaries, commentaries, and reactions immediately afterwards, as it was done by Radio Australia, BBC World Service, and even Radio France Internationale which faced the additional task of translating the speech into French.
Perhaps, it is time for you and your deputy to accept responsibility for this failure and many other news reporting failures by the Voice of America. It seems likely that not a single Voice of America language service carried President Obama's foreign policy speech live with simultaneous translation. We would be very surprised if any VOA language service did.
You may also be interested to know that while China Radio International did not carry President Obama's speech live, CRI had a five minute report on the speech at 1500 UTC Wednesday. That CRI report was 4 minutes and 20 seconds longer than the VOA English News report on the speech at 1500 UTC, our broadcasting source in Asia told us.