BBG Watch Commentary
BBG Watch is re-posting a letter from Tim Shamble, President AFGE Local 1812 BBG Employee Union, to New York Daily News columnist James Warren.
We do not believe that Mr. Warren intended to mislead his readers in any way. It is very difficult for outsiders to study and understand the International Broadcasting Bureau's (IBB) enormous bureaucracy due to its resistance to transparency and engagement in doublespeak by its top executives.
Also see: BBG Watch 'influential and independent' — James Warren in New York Daily News, BBG Watch, December 23, 2013.
Mr. Shamble makes excellent points and we agree with almost every one.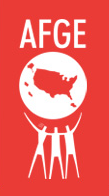 by AFGE, Local 1812
Dear Mr. Warren:
The AFGE Local 1812 Executive Board which represents the broadcasters at Voice of America (VOA) and the Office of Cuba Broadcasting (OCB) read with great interest your commentary on the VOA, as published in the New York Daily News.
First, we would like to correct a misperception implied in your story. The VOA is not a "relic of the Cold War". The VOA was created in 1942 long before anyone even knew there would be a Cold War. As contained in the bipartisan VOA Charter signed by President Ford in 1976, our mission is a three-part one that includes providing comprehensive and objective news to the world as well as explaining America to the peoples of the world. That mission has not changed.
You correctly note that the Voice of America, under the leadership of David Ensor as well as several predecessors, has been drifting for a number of years. And you attribute that drifting to the lack of a "chief executive officer for international broadcasting; a change-averse union and bureaucracy; abysmal employee morale; congressional meddling; instant disclosure of screw-ups via an influential independent website (BBG Watch); a lack of metrics to assess performance and audience, and frequent neglect from the State Department and White House."
AFGE Local 1812 and its members take exception to your comment that one of the reasons for the drifting is a "change-averse union". The union and the broadcasters it represents have embraced change, rather than fought it. Employees have been required to move from analog to digital formats, add video skills to audio, learn to broadcast not only via radio but also television, internet and cell phone. They have learned to employ social media as well. VOA language service employees of the past who were hired to simply translate articles and news are now required to write their own original material and have performed them all with no increase in pay or grade.
What we have fought is the relentless evisceration of our news gathering capabilities, the violations of the VOA's Charter by Agency leaders and the constant elimination of VOA's broadcasts, particularly the English language broadcasts which were once live 24/7. Not only is English the language of this country, it has also become the second language of choice the world over. We have also fought the Agency leadership's refusal to embrace the new technology of digital shortwave broadcasting.
We also question the contention that "congressional meddling" is part of the problem. On numerous occasions, Congress has had to step in to prevent the management from ending crucial broadcasts to critical parts of the world. If it wasn't for Congressional involvement, the management, which is almost solely responsible for the defunct state of our Agency, would have ended all VOA direct broadcasts to China and Tibet in 2011-12. Congress has also increased the international broadcasting budget over the past decade.
Unfortunately, it has been squandered by the bureaucracy.
Instead of taking at face value what information may have been provided by former and present VOA and BBG executives, we invite you to check the AFGE Local 1812 website for the union's positions: afge1812.org (laborweb.afge.org/sites/bbg/l1812).
Finally, we at AFGE Local 1812 believe that the VOA still has a vital mission to carry out – to present not only comprehensive and objective news but also the values and principles of the United States to the peoples of the world who still don't have access to undistorted information about us. We stand ready to continue that mission with Agency leaders we can believe in, not the failed leadership that has led us into the abyss described in your commentary.
Tim Shamble / President
AFGE Local 1812
Tel.: (202) 382-7616
For AFGE Local 1812 Executive Board