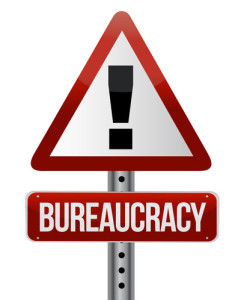 International Broadcasting Bureau – The Standard for Dysfunction and Defunct in the Federal Government – Information War Lost: The Russian Front
by The Federalist
On December 29/30, 2013 suicide bombers detonated themselves and their explosives in a crowded train station and a streetcar in Volgograd, Russia. During World War II, Volgograd was called Stalingrad where Soviet forces defeated the German Sixth Army and began the process of driving the Germans all the way back to Berlin. Before that it was called Tsaritsyn — the city of the Tsar. It is a city filled with symbolism in the Russian psyche.
This attack came on the weekend between Western and Orthodox observances of Christmas taking maximum effect on the traveling public with the method of attacks employed.
The attacks may have been carried out by Chechen separatists who have a long history of terrorist attacks as part of a campaign against the Russian central government. It has been a bloody and brutal struggle on both sides.
The attacks also come on the eve of the Winter Olympics to be held in the city of Sochi. The government of Vladimir Putin has established a deep security perimeter around Sochi with police forces augmented by Russian military units.
Clearly, the attacks were meant to intimidate the international athletic community and question Mr. Putin's security arrangements for the event. No doubt there has been surveying of potential sites for attacks by the insurgents throughout the Russian republic – soft targets that may have been made more vulnerable by the redeployment of Russian security forces to bolster the security perimeter around Sochi.
Mr. Putin has already staked out a position that he intends to annihilate terrorists of any stripe.
BBG Watch has reported extensively on the attacks and the reporting by US Government international broadcasting and others. Here, we offer our own comments and analysis.
43 Newsrooms, No Center
The cornerstone of 21st century Voice of America (VOA) operations is the David Ensor (Director) / Steve Redisch (Executive Editor) dual concepts of a "global news network" or "GNN" and "43 newsrooms," a reference to the individual VOA language services.
Yet, under the arragements put in place by these two executives and their top aides, there appears to be no system for covering and updating breaking news stories and coordination among the various VOA language services. Indeed, in the toxic and hostile environment created by senior agency officials, what now has emerged is not only a disconnect among the language services with the VOA Central Newsroom and inability to centrally quickly report and update news for more than 40 VOA language services, but also a sense that now the language services are competing against each other and the Newsroom.
Our editors noted that the VOA Russian Service did react to the events, starting slowly at first on Sunday and continuing strongly on Monday.  Not as quickly as RT (Russia Today), but the service reported Sunday afternoon on statements from US Ambassador to Russia Michael McFaul and the State Department. (All VOA services, including English, should have been the first to report on these statements — rather than Russia's RT.)
On Monday, VOA Russia quickly reported on a statement from the White House's National Security Council (NSC), this time beating RT, but other VOA language services were well behind RT. Overall, VOA Russian was not as quick or as good as BBC, RT of RFE/RL, but it did far better than VOA English and 40 some other VOA language services that rely on the VOA Newsroom.
We do not know whether the Russian Service alerted VOA Central Newsroom to any of the new information it obtained on its own, but in practical terms there does not appear to have been much coordination. The Newsroom — and therefore the vast majority of VOA language services — were hours late behind Al Jazeera, BBC, RT, and VOA Russian in updating the official number of dead from the first explosion in Volgograd on Sunday.
VOA English website was also hours late in reporting on US official statements, and then only some of them and only in passing. It did not produce its own news item or report on the White House statement, but had to rely on a news report from Reuters. It did not correct for many hours information that had already been disputed by official Russian statements and in reports by RT, BBC, DW (Deutsche Welle) and other media.
In the past, sources indicate that the Newsroom and its correspondent corps would have been brought quickly into the picture for updates, analysis and reaction from various quarters of the US Government. Senior VOA managers would have made sure that this would happen. Some would come to the building even on weekends and holidays to make sure that sufficient resources were available to VOA journalists. This appears not to have been the case during the changing and developing events in Russia, and in Ukraine.
In addition, the VOA English website appears to have yet again fallen short in its coverage of events. As we have remarked in the past, key newsgathering elements are understaffed and under-resourced. There has now developed a heavy reliance upon third party non-government news services, such as Reuters, to make up for deficiencies. Add to this, the Christmas holidays when key staffers have been on leave, the retirement of veteran Newsroom journalists including Gary Thomas, the Newsroom's national security correspondent and the untimely death of veteran editor Jack Payton.
To all appearances, there is no integrated/coordinated news effort and the requisite leadership at the top to direct it. In our view, the veteran correspondent corps is undervalued and  poorly utilized — their good advice repeatedly ignored.
This was a perfect storm demonstrating the hollowness of the grandiose and delusional scheme of "43 newsrooms" and a "global news network" both which lack the essential ingredient of central vision, centralized coordination, and planning for covering major breaking news events to serve not just VOA English but all VOA language services, their broadcasts and websites. It's non-existent.
We have been and continue to be in favor of a strong Central Newsroom. We have talked extensively with sources regarding the decline of the Newsroom under the Ensor/Redisch model.
For some years now, Central News has suffered from a depletion of talent, a situation that IBB managers encouraged as they focused on taking apart the VOA Newsroom, often focused in a "program review" process.
Years ago, the Newsroom also had  experienced and capable specialists paying attention to specific beats, such as the economy, national security and sporting events with international appeal.   Even farther back in time, VOA News had people covering the Supreme Court and Justice Department. Shortly before the 24-hour news cycle became the norm thanks to satellite television and the Internet, VOA English had 24 full-time correspondents covering the world, and 24 additional full-time VOA English correspondents reporting America's story. A major news organization cannot survive on the Internet without updating its news 24 hours a day.
In 1990, VOA had two correspondents covering the White House; two correspondents covering the State Department; two correspondents covering the Congress.
Over the past five years, VOA lost even more of its best talent. Economics correspondent Barry Wood departed. So, did State Department correspondent David Gollust, known for his encyclopedic foreign policy knowledge and rapid filing.
With each individual leaving goes a certain amount of institutional knowledge. In our analyses, the IBB has no interest in institutional knowledge and see it and the people holding it as obstacles to their grand, delusional (not a) "strategic plan." One result of this "strategic plan" we can point to are 27 — yes, 27 separate news reports on the VOA English website on the British royal wedding in 2011 and five reports on the British royal christening in October 2013. They got hardly any Facebook "Likes" or Tweets — yet another failure to gain audience with fluff journalism.
Returning to Gary Thomas, writing in Columbia Journalism Review in 2013, Thomas decried "a commercial mode [that] has taken root at Voice of America, where the equivalent of chasing ratings has become paramount and the news has been trivialized. . .hard news, the meat and potatoes of VOA since its inception, has been greatly de-emphasized." If chasing ratings is the approach favored by Ensor/Redisch, with their CNN backgrounds, that approach has evidently been a significant flop. At the last Broadcasting Board of Governors (BBG) board meeting,  Governor Matt Armstrong gave Director Ensor a strong warning and good advice to pay attention to the news — something Gary Thomas and many others did as well to no avail.
VOA Director Ensor's excuse to BBG Governor Armstrong questions was lack of resources. We now know where some of these resources went — covering the British royalty instead of the US government and other American and international news stories. VOA's budgets have not decreased over the years, but the number of executive positions, executive bonuses, and the bureaucracy have grown tremendously while the number of journalists has decreased.
Of course, agency officials tried to portray Thomas as a disgruntled employee for making these points, a common tactic the agency uses to discredit individuals inside and outside the agency who find the agency's performance less than adequate.
The list of those leaving has gotten longer to include younger reporters with some promise, some of whom privately expressed frustration to one degree or another with management in Central News and at higher levels in the organization.
Charter Failure
The VOA Charter reads in part:
"1. VOA will serve as a consistently reliable and authoritative source of news. VOA news will be accurate, objective and comprehensive…"
In the Ensor/Redisch model, the agency is none of the above. It fails on every point. It has become inconsistent and unreliable. BBG Watch has reported that on numerous occasions, including this one in Russia, reports are not updated regularly, falling behind reporting by other international broadcasters.
Reliance upon third party news sources can impact negatively on the agency as an authoritative source. News organizations like Reuters and the Associated Press are clearly authoritative news organizations. That is generally not the problem. But Reuters, a UK-based agency, happens to focus more on non-US news, and yet VOA often uses its reports instead of its own to cover statements from the White House, the State Department and the Congress. Reuters does not specialize in explaining American policies and American society for international audiences because it does not have to. VOA does, as the rest of the VOA Charter requires it to do:
"2. VOA will represent America, not any single segment of American society, and will therefore present a balanced and comprehensive projection of significant American thought and institutions."
"3. VOA will present the policies of the United States clearly and effectively, and will also present responsible discussions and opinion on these policies." (Public Law 94-350)
The problem is that the agency as a source of news generated by the US Government's actions and statements has absented its own voice, by its own reporters, from the discussion and reporting of news events. In short, if one sees the same Reuters report on the VOA website as already appears on the Reuters website and multiple other websites, what need is there to view the VOA website at all, particularly if there now exists the appearance that third party news reports dominate the reporting?
On top of that, VOA is often hours late even in posting Reuters reports, which quickly become outdated, and it fails to post updated ones, also often for many hours, if it even bothers to post them at all. VOA cannot change text in a Reuters report it had posted when it becomes outdated, as it could change and update its own report at any time. It has to post a new report from Reuters if one becomes available. Often, these news reports from Reuters on the VOA English website and VOA language websites are not updated and get minimal number of Facebook "Likes" and Tweets compered to thousands for news reports on BBC and RT.
In today's technological environment, it is possible for the agency to get virtually instant feedback as to how often its websites are viewed for content and can be compared against other international news alternatives. As BBG Watch has reported, the message is clear: global publics are less reliant upon VOA websites for news and information and have made others their first and second choices. This is not a good as a development and an even worse as a trend.
On the objectivity issue, we remember Mr. Ensor's comment during the December 2013 BBG meeting that the agency is "not neutral." In context, Mr. Ensor was referring to the issue of freedom of expression. However, one is left to question what other aspects of objectivity are now made vulnerable by staking out the absence of one component of objectivity.
Resurgent RFE/RL Russian
One good development has been the resurgence of the Russian Service of Radio Free Europe/Radio Liberty (RFE/RL). As you may recall, this service was intentionally decimated of its veteran staff through apparent decisions of former RFE/RL managers and officials of the International Broadcasting Bureau (IBB). We say "apparent," because the IBB has never produced a so-called "Russia Review" tasked by the BBG Board to Jeffrey Trimble, IBB deputy director who, according to the announcement by new BBG Chairman Jeff Shell, will soon depart his position for an unspecified journalistic assignment.
Those of us familiar with investigations or "reviews," know that the discovery process of a thorough assembling of documents, including emails, along with interviews with key officials may not have been very flattering, if not altogether damaging in this case, if made public and transparent.
Fortunately, remedial efforts by RFE/RL president Kevin Klose now appear to have been timely and RFE/RL Russian Service reporting appears to stand out from that of the VOA effort.
Coverage of the Russian terrorist bombings provides BBG members with a practical case study of what is wrong with the IBB's (not a) "strategic plan." It is ironic that one of the early manifestations of this plan was the termination of direct VOA radio (shortwave and Internet) and satellite television broadcasting to Russia in 2008 preceding the Russian military incursion into the Republic of Georgia by just a few days. So it is that we now find ourselves at "the Russian front" once again with a clear demonstrative example of the daily consequences of what happens when senior agency officials gloriously embrace a something that is neither "strategic" nor a "plan."
The Federalist
January 2014