BBG Watch News and Commentary
President Obama announced his intent to nominate Richard Stengel for Member and Chairman of the Broadcasting Board of Governors (BBG).
If confirmed by the U.S. Senate, Stengel would replace current BBG Chairman Jeff Shell whose controversial private business visit to Russia in July of this year and his earlier two recommendations for filling the position of BBG CEO may have embarrassed the Obama Administration.
Another embarrassment for the White House many have been a recent Voice of America report which cast doubts whether Russia was behind the Democratic Party's emails leak. The White House later officially blamed Russia for the leak. An earlier "exclusive" VOA report cast doubts whether North Korea was behind the 2014 hacking attack on SONY emails. The White House also officially confirmed later that North Korea was responsible for the SONY hack. The Voice of America also ignored recently Vice President Joe Biden's U.S. foreign policy speech dealing with Russia.
While there have been some improvements in the treatment of employees under the chairmanship of Jeff Shell, the agency appears now even more chaotic and still unable to counter propaganda and disinformation from Russia and groups like ISIS. President Obama never mentions the BBG when discussing countering such threats and neither do major U.S. media outlets and U.S. and international experts and scholars.
Critics say that dysfunction has spread from the BBG to the management of some of its non-federal entities, particularly Radio Free Europe / Radio Liberty (RFE/RL).
According to reports, experienced RFE/RL journalists were shocked when a high-level BBG official tried to convince them recently that until a few years ago Putin's Russia was almost a democracy.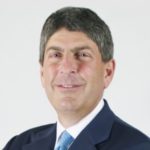 It is not clear whether the Senate will act in the next few months to confirm Stengel. Shell and other BBG members are serving on expired terms but they can continue to serve until their replacements are confirmed by the Senate. The next U.S. President may want to appoint her or his own BBG Chairman and members. Alternatively, the U.S. Congress, with support from the new U.S. Administration, may pass a bipartisan bill to reform U.S. international media outreach. One such pending bipartisan bill, H.R. 2323, calls for the Broadcasting Board of Governors to be abolished.
H.R. 2323, the United States International Communications Reform Act to improve the missions, objectives, and effectiveness of U.S. international broadcasters, was introduced on May 14, 2015 by Rep. Ed Royce (R-CA), Chairman of the House Foreign Affairs Committee and Ranking Democratic Member Rep. Eliot Engel (D-NY).
In 2013, Hillary Clinton who was then Secretary of State and herself an ex-offico BBG member, called the Broadcasting Board of Governors "practically defunct."
Donald Trump has not commented specifically on the work of the Broadcasting Board of Governors, but after criticism from some VOA journalists, outside observers, and BBG Watch, the Voice of America under its current director Amanda Bennett had to remove a one-sided anti-Trump hit video posted online by VOA's Ukrainian Service.
Earlier in the campaign, Senator Bernie Sanders' supporters had accused the Voice of America of "state media bias" in posting hit pieces against Sanders.
Amanda Bennett had promised to fight biased VOA reporting, but one-sided political reports, one of them an unbalanced attack on Senate Democratic leader Senator Harry Reid, continued to be posted on VOA websites–an anti-VOA Charter practice which may have an impact on the 2016 vote, particularly among some ethnic communities in the United States.
VOA is 100% funded by U.S. taxpayers ($224 million in FY 2017) and by law its programs must be accurate, balanced, comprehensive and fair. BBG's total budget is $777 million
BBG's federal employees have given the current BBG Board, CEO John Lansing and VOA Director Amanda Bennett a vote of no confidence by rating the senior agency leadership lower than last year in the most recent 2016 Federal Employee Viewpoint Survey (FEVS). The employee satisfaction survey is conducted annually by the Office of Personnel Management (OPM).
John Lansing attempted to explain the 2016 FEVS results in an email to staff, but one VOA journalist who wants to remain anonymous responded: "We are all adults there and do not fall for his explanation of FEVS. We are very capable to read it correctly. 'We are improving' ???? You must be kidding, Mr. CEO!"
Jeff Shell has had no prior experience in government operations, international affairs, U.S. foreign policy or U.S. public diplomacy, and neither does current BBG CEO John Lansing. Former BBG CEO, Andy Lack, who also had been recommended by Jeff Shell, resigned after only a few weeks on the job to take up a position at NBC News which belongs to the same corporation for which Jeff Shell works as chairman of Universal Filmed Entertainment.
Richard Stengel is currently Under Secretary of State for Public Diplomacy and Public Affairs, a position he has held since 2014. He is already representing Secretary of State John Kerry at BBG Board meetings.
Stengel served as Managing Editor of TIME from 2006 to 2013 and President and Chief Executive Officer of the National Constitution Center in Philadelphia from 2004 to 2006. He was the Ferris Professor of Journalism at Princeton University in 1999.
From 1992 to 1994, Richard Stengel collaborated with Nelson Mandela on his autobiography, "Long Walk to Freedom."
He has written for many publications and is the author of several books. He began his career at TIME in 1981 as a writer and correspondent. Mr. Stengel received a B.A. from Princeton University and was a Rhodes Scholar at Christ Church at the University of Oxford.