BBG Watch Commentary and Guest Open Letter
International radio broadcaster Keith Perron has written an open letter to the Broadcasting Board of Governors (BBG) Chairman Jeff Shell with an appeal for continuing and improving Voice of America (VOA) radio broadcasts. Perron focuses to those parts of the world, particularly China, which experience political repression and Internet censorship or where most of the population does not have adequate access to digital communications technology or may be too poor to afford it.
Perron's letter includes several specific suggestion for improving VOA radio program content and shortwave radio signal delivery. "Shortwave is still the only true effective way to get your message across borders without censorship," Perron wrote. "While I do feel it's vital for stations like the VOA to have a presence on social media. All your eggs should not be put in the Internet basket," Perron observed.
He described to BBG Chairman how he learned that people in rural China were listeners to Voice of America on shortwave radio:




"While I was based in China a number of times I was contacted by various international broadcasters who came to the country to meet listeners and to find out how people listened. Where did they go? Beijing and Shanghai. Not once did they go to any part of China where people listen to shortwave on a regular basis. When I was in China and reporting on the country, many times I would ask people if they listened to shortwave. One experience I remember happened in Sichuan Province in 2008 on May 13th. This was only hours after they were hit by a 8.0 earthquake. I remember walking around Wenchun Country where over 20,000 people were killed and one evening I was outside listening to the BBC World Service. People were coming up to me, because they were curious about the radio I was using. I asked them if they listened to shortwave radio. Every person said yes. The next day I was doing a story on this and talking to people. Then all of a sudden some local officials came over to find what I was doing, as I was talking to a group of 12 people. In a flash their stories changed from yes I listen to the Voice of America and other stations on shortwave to no I never listen to foreign shortwave stations, because we have enough good media here in China. The next day just before I left some of them came to find my and explained to me why they said what they did."




Keith Perron has been working in international broadcasting since 1989, including work at Radio Canada International, China Radio International, Radio Deutsche Welle. He has freelanced for Radio Netherlands, Monitor Radio, ABC Radio (Australia) and others. He is currently the director of PCJ Radio International where he is also an announcer and producer.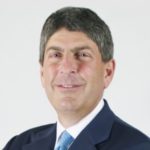 The Broadcasting Board of Governors (BBG) is both the name of the independent federal agency that oversees all U.S. civilian international media and the name of the board that governs those broadcasts. Broadcasters within the BBG network include the Voice of America, Radio Free Europe/Radio Liberty, the Middle East Broadcasting Networks (Alhurra TV and Radio Sawa), Radio Free Asia, and the Office of Cuba Broadcasting (Radio and TV Marti).
Jeff Shell is the chair of the Broadcasting Board of Governors and chairs the BBG's Advisory Committee and Special Committee on the Creation of a Chief Executive Officer. He also chairs the boards of directors for the BBG's grantee networks. Jeff Shell is is chairman of Universal Filmed Entertainment. He previously served as chairman of NBC Universal International from 2011-2013 and as president of Comcast Programming Group from 2005 to 2011.
He was confirmed as Chairman of the Broadcasting Board of Governors on August 1, 2013. Decisions regarding Voice of America radio broadcasts described in Mr. Perron's letter were made at the recommendation of the BBG's International Broadcasting Bureau (IBB) executives and approved by previous BBG boards before Mr. Shell became BBG Chairman.
IBB, which has grown into a large bureaucracy which controls 34 percent of BBG's budget, determined that Voice of America cannot afford to do both radio and online media outreach. Most critics disagree with this conclusion, pointing out that digital media can be developed inexpensively to incorporate radio and other multimedia content. IBB executives and strategists have successfully framed the debate as "all or nothing" in terms of choices between Internet and shortwave radio or radio in general, when in fact proponents of shortwave, including Mr. Perron, do not question at all the value of digital media where it can work without censorship. They see radio as part of a successful multi-media program delivery strategy.
Critics also point out that local media placement, which is another IBB preferred strategy, is often censored, and in many cases also subject to self-censorship by VOA executives in charge of programming policy to achieve placement in countries which restrict foreign media news content. The combination of these strategies has led to a significant deterioration of not only VOA radio broadcasts but also VOA news reporting, critics charge. They point to dozens of VOA reports in recent years on the British royal family, multiple reports about Canadian pop star Justin Bieber, and a recent VOA video for Pakistan showing a blood-thirsty zombie character dressed as Uncle Sam attacking a Pakistani. This type of VOA program content is designed to attract website visits and assure local program placement where uncensored news is not welcome.
Keith Perron's letter does not focus at length on these content and strategy issues, but it suggests a way of getting both news and feature programs across borders without censorship or self-censorship.
###
Keith Perron's Open Letter to Mr. Jeff Shell, Chairman of the BBG, PDF




April 23, 2014

Open Letter to Mr. Jeff Shell, Chairman of the BBG

Dear Mr. Shell,

I am writing you this letter for the grave concern I have for US international broadcasting. Specifically over decisions concerning the Voice of America, as well as Radio Free Europe and Radio Liberty.

We have seen since the early nineties many international broadcasters cut back on shortwave transmissions or vanish into broadcast history. Swiss Radio International, Radio Canada International, Radio Nederland Wereldomroep, Radio Sweden and others. We have witnessed cuts to schedules at the BBC World Service, VOA and others. Language sections have been axed. Any respect that stations like the Voice of America had has waned to the point that if it was not so sad it would be laughable.

Since the early nineties the Voice of America and other international broadcasters have jumped on the bandwagon of the Internet. While I do feel it is vital for stations like the VOA to have a presence on social media, all your eggs should not be put in the Internet basket.

Back in 2012 while I was visiting a friend at the VOA, I had the pleasure of meeting someone from the IT department who told me "we need to end all shortwave." This is obviously someone who didn't have any travel experience. While we cannot dispute the advantages of broadcasting over the Internet, the number of those who have access to un-censored and stable connections is very small when you look at the world population.

I've spent over 10 years in Asia, and so many times I have seen decisions to cut back services by individuals who really have no clue. While I was based in China, a number of times I was contacted by various international broadcasters who came to the country to meet listeners and to find out how people listened. Where did they go? Beijing and Shanghai. Not once did they go to any part of China where people listen to shortwave on a regular basis. When I was in China and reporting on the country, many times I would ask people if they listened to shortwave. One experience I remember happened in Sichuan Province in 2008 on May 13th. This was only hours after they were hit by a 8.0 earthquake. I remember walking around Wenchun Country where over 20,000 people were killed and one evening I was outside listening to the BBC World Service. People were coming up to me because they were curious about the radio I was using. I asked them if they listened to shortwave radio. Every person said yes. The next day I was doing a story on this and talking to people. Then all of a sudden some local officials came over to find what I was doing, as I was talking to a group of 12 people. In a flash their stories changed from yes, I listen to the Voice of America and other stations on shortwave to no, I never listen to foreign shortwave stations because we have enough good media here in China. The next day just before I left some of them came to find me and explained to me why they said what they did.

In Cambodia where I spend lots of time listening to shortwave, I have tried using the Internet. Well it's just too slow. The same for Burma, many parts of Indonesia, Vietnam, Laos, India, Bangladesh and others. Yes it is true that these countries are improving Internet services, but it will in many cases take many years.

May I remind you of something that happened after the collapse of the Soviet Union. It was not until 1991 when the VOA realized how big an audience they had in the Soviet Union. Then in 2008 you dropped shortwave in favor of local FM and AM transmissions and look what happened.

Another point I would like to mention is my response when I hear "no one listens to shortwave". Well if you cut back on frequencies and no one can find you, of course you will lose listeners. And then these officials turn around and say "no one is listening". Well if no one can find you….

This month we saw Voice of Russia drop all shortwave. This had nothing to do with listeners, but more to do with VOR being a political target of the Putin Government. Six years ago Voice of Russia had many reports that were highly critical of Putin. We have seen this before. What do they do? Remove them. Voice of Russia as a company does not even exist anymore.

Very often cutting back on shortwave has more to do with Western arrogance. "Well I don't listen to shortwave, so no one else in the world does." This is just untrue. Then there are the budget cuts. First, there is no need for shortwave to be expensive. The international broadcasters have made it expensive. The VOA could broadcast to Russia for half the cost by using a relay like Radio Miami International in Okeechobee or from the site that we use in Trincomalee, Sri Lanka. The business has changed and has become more competitive in the last 15 years.

Now let me give you an example. Here at PCJ Radio International, we are tiny. Unlike the VOA or others, we don't have the budget to run 5 or 6 frequencies at a time. We do it with one at a time depending on region. The sites we use are Nauen, Germany; Madagascar; Okeechobee, USA; and Trincomalee, Sri Lanka. Listeners who tune via shortwave outnumber those who listen online 20 to 1. Content is key. The BBC World Service has lost many shortwave listeners over the years because they cut back in music and drama programming. And now it is more or less just news. One of the best programs the VOA has is Border Crossings with Larry London that is broadcast 5 nights a week live. I would bet you this program has way more listeners compared to any of your news programming. Then on weekends you have Jazz America with Russ Davis. There are things that could be done to have a bigger audience.

Let's take your schedule that I listen to daily in Asia. In the mornings you have Daybreak Asia followed by International Edition, all in one hour. Two current affair shows with more or less the same content? How about keeping Daybreak Asia and have that followed by a program produced by VOA Music Mix? I would guarantee you would have way more listeners. Something that people have forgotten is that soft diplomacy works better with music than with news. Don't get me wrong, news is vitally important. But you have one hour that is nothing more than duplication. On the weekends you have one excellent show called American Café. Even that would be an excellent edition daily with some music tossed in.

I remember in 2011/12 when the VOA wanted to move all there Mandarin programming to the Internet. Or when they wanted to cut Cantonese because someone said Mandarin and Cantonese are the same. I speak Mandarin fluently and a bit of Cantonese and I can tell you they are not the same. In the last year or so we have seen the Chinese start jamming English broadcasts from the VOA. The reason is simple. For years only Chinese was jammed, but with the millions in China who now speak English as a second language they started jamming that. Not just the VOA, but also the English services of the BBC, All India Radio, Radio Australia from time to time. Even we at PCJ have been the victim of jamming from China.

Shortwave is still the only true effective way to get your message across borders without censorship. If you really want to save money, don't take it out of shortwave. I would suggest you take it out of television. VOA TV really has no point. It's amateurish and is a total waste of US tax payer money. Shortwave is excellent money for value. But it's also important to produce programs people will want to listen to. Don't shout to your audience, talk to them. If you did this, you will find the audience will tune in. How about having a weekly 25 minute show just answering listeners questions and talking to them on air? If you did this you will see the Voice of America starting to make a difference. You would be in touch with listeners not out of touch with them.

If you want I would be more than willing to produce for you a pilot of a program that could be broadcast on weekends. It would not cost you one dollar. I would take it out of our own budget.

Sincerely yours,





Keith Perron

PCJ Radio International