BBG Watch Commentary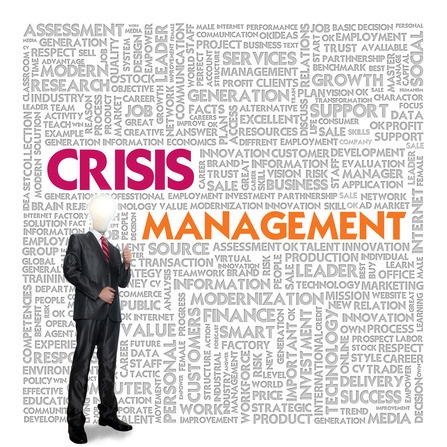 Most of the U.S. government may be in a shutdown mode, but taxpayer-funded Voice of America (VOA) news programs for overseas audiences have been exempted from furloughs and cuts as being essential for reasons of U.S. foreign policy and national security.
American taxpayers, however, might be surprised what kind of news VOA management deems essential these days for countries without free media.
They would discover that what may be important news to human rights activists and other dissidents in Russia and China is not necessarily important to those who in recent years have been running the Voice of America and determine its editorial policy.
Also READ: Where Voice of America failed on Malala news story, Radio Free Europe Radio Liberty did not, BBG Watch.
Under the leadership of Voice of America Director David Ensor, the birth of Halle Berry's son made the VOA news, while recent news developments relating to Solidarity leader and Nobel Peace Prize laureate Lech Walesa, Russian political prisoner Mikhail Khodorkovsky and blind Chinese human rights activist Chen Guangcheng did not make it onto the VOA English-language website and most of VOA's foreign-language sites.
Read: Voice of America English and Russian News Ignores Walesa Human Rights Award for Khodorkovsky
Read: Voice of America English News Ignores Chinese Dissident Chen Guangcheng's New U.S. University and Think-Tank Affiliation
But as the U.S. government shutdown continues, VOA editors found time and money to put up on their website these two fascinating news reports from Reuters, compliments of American taxpayers.
BBG Watch has been reporting about the Voice of America failing to post or being late in posting major political U.S. and international news stories and often relying on third-party content instead of generating original news reporting. As a result of these failures, on any day, Al Jazeera, BBC, and Russia Today get hundreds and thousands of Facebook "Likes" for their top news stories compared barely a few for VOA news reports.
Two recent examples of news stories that the Voice of America English website missed include the Lech Walesa Human Rights Prize for Russian political prisoner Mikhail Khodorkovsky and the extension of an academic fellowship by Catholic University to blind Chinese human rights activist Chen Guangcheng after he was reportedly dropped by New York University as a result of pressure from the communist government in Beijing. New York University denied that it was pressured to end its academic fellowship for Chen Guangcheng.
These human rights news stories were covered widely by U.S. and international media. But they were obviously not important enough for Voice of America English-speaking audiences in Iran, China and in other countries where independent trade union leaders and other dissidents are imprisoned and human rights are routinely violated.
Many similar news stories have been ignored or reported on only superficially on the VOA English-language website and many of VOA's foreign language websites. The VOA Russian website was late and perfunctory in reporting on the Walesa-Khodorkovsky story. Most VOA foreign-language website did not report on this or the Chen Guangcheng story.
Often, VOA English web editors use short Reuters news items instead of providing original reporting. Such lapses affect even major U.S. political news stories covered extensively by Al Jazeera, BBC, and Russia Today.
No wonder that VOA does not even come close to these foreign broadcasters in social media performance as measured by Facebook news story "Recommendations," Tweets and other audience engagement indicators.
The ultimate irony is that for the Walesa-Khodorkovsky and Cheng Guangcheng stories, which developed before the government shutdown, the VOA English website team did not even bother to post news items from Reuters, which were available.
But they had no problems posting Reuters news stories on a career change for an American fashion designer and the birth of an American actress's baby.
VOA's top management led Director David Ensor and Executive Editor Steve Redisch seems to have no idea how to deal with this problem. The management arm of the federal agency, the International Broadcasting Bureau (IBB) led by Director Richard Lobo and Deputy Director Jeff Trimble, has also done nothing to correct this appalling lack of good management and editorial judgement at VOA.
The Voice of America has plenty of good reporters ready and willing to cover important news stories. The fault rests entirely with top VOA and IBB management in the direction they have set for the agency and in how they manage and treat employees. The agency has one of the lowest employee morale in the entire federal government.
It is simply astounding that executives in charge are giving audiences overseas entertainment gossip even as the U.S. government has no money to provide important services to Americans, including keeping national parks open to the public.
While entertainment gossip gets VOA news coverage at U.S. taxpayers' expense, important human rights stories do not. This cannot continue.
The bipartisan Boadcasting Board of Governors (BBG), which has the ultimate oversight responsibility for how VOA and IBB are managed, needs to remind these executives that American taxpayers have a good reason to be concerned that their money is spent on reporting entertainment gossip during the government shutdown while human rights news stories go unreported.
The additional irony is that state censors in Russia, China or even Iran do not bother to block entertainment news or celebrity gossip that VOA reports on, but they do censor human rights news stories.