OPINION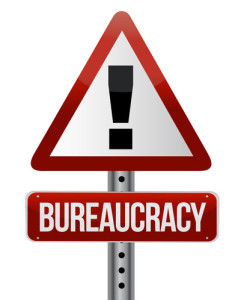 Telling It Like It Is
US Government International Media Information War Lost

By The Federalist


It's that time of year when the Office of Personnel Management (OPM) conducts its annual Federal Employee Viewpoint Survey (FEVS).
This is the opportunity for agency employees to repudiate the fictions played out by senior agency officials and show the agency for what it really is.
Historically, the agency has consistently been ranked at or near the bottom of this survey and has been so from the very outset of the survey years ago. "Regular bottom feeder…going backward" was how a Washington Post columnist described the agency's 2016 FEVS results under BBG CEO John F. Lansing. It has earned the reputation for being one of the worst agencies in the entire US Federal Government, demonstrating that no matter what agency officials claim, the reality is full of negatives and very few if any positives.
The impact of this year's survey may bring added consequences. The move is afoot to a process of reforming US Government international broadcasting. Indeed, it may be more correct to call it "re-forming," as in a reorganization of the entities that make up the component parts of US Government media outreach. Within the last year, legislation was passed by the Congress and signed by former president Obama starting the reorganization process. It made the governing board of the accident-in-progress Broadcasting Board of Governors agency advisory. While the BBG bureaucracy still acts like it is running things, its days are numbered. Its demise can't come soon enough. If anything, the behavior of the BBG bureaucracy demonstrates that its chief executive officer, John Lansing, is nothing more than a former private sector cable entertainment TV manager with no experience in international news media, US government operations, US foreign policy or public diplomacy.
Instead of producing reforms as called for in the legislation passed as part of the National Defense Authorization Act (NDAA) of FY2017, the agency is stumbling from one crisis to another. Most recently, senior Voice of America executives selected by Mr. Lansing managed to lose most of VOA's reputation and credibility in China. Instead of accepting responsibility, they put five VOA Mandarin Service journalists on administrative leave and placed them under investigation. Some of the most frequent comments from Chinese web users to the VOA management's explanations were "Lies," "Shameful" and "Despicable." Right at the top of the organization conflicted leadership authority sets the tone.
There is much work left to be done and that work may become manifest when the Congress deliberates the White House budget proposal for FY2018.
In the meantime, thus comes the survey.
In advance of the actual survey, sources supplied us with a copy of a May 5, 2017 ("2017 Federal Employee Viewpoint Survey") memo from Lansing on the very subject.
What do we learn from this memo?
We learn that the agency handed out $1.1 million dollars in cash awards and 2,000 hours of time-off hours to employees in 2016.
Wait a minute.
We are talking about handing out cash awards not just to journalists and other rank and file employees but also to managers and executives within the worst agency in the Federal Government for employee morale, employee assessment of senior leaders, and for fostering employee engagement by senior leaders and managers.
We are talking about an agency that has grossly and to all appearances deliberately imploded the agency's mission.
We are talking about an agency which has a VOA newsroom with an anti-Trump bias displayed publicly on its English website.
We are talking about an agency that crudely lampooned Trump and his family on duty time – something most certainly not done during the Obama administration and likely not ever up until December 2016.
We are talking about an agency that daily lives up to its earned and deserved reputation for being:

A failed mission has become the cornerstone of this agency and its operations, often displayed with defiance.
According to Mr. Lansing,
"Two years ago, we created Workplace Solutions, a framework for cross-functional teams to address issues identified in our survey results…"
Two years ago – and the 2016 survey results are nearly the same, preserving the agency's position at the bottom of all federal agencies, and worse than in 2015 in the all important categories of employee rating of senior leadership and employee engagement.
What does that tell you?
These "teams" may have allegedly identified issues in the survey results, but the end result is that the agency continues to plod along doing the same – stuff – as it always has. The days change but the same onerous stuff remains.
This tells you that there isn't – and there never will be – a material commitment to correcting the agency's problems.
Why?
Because the people in charge are the problem.
The most important "workplace solution" is to remove these individuals.
The employees know who the culprits are.
And so do we.
Look at the agency's staffing pattern.
See who holds the senior positions in the agency and for how long.
There's your answer.
These are the same people who talk about "progress" in terms of "baby steps" which is nothing more than Third Floor management-speak for doing next to nothing.
Add to that the agency's personnel practices including those of its Labor and Employee Relations (LER) office which seems to be modeled on the Inquisition.
In his memo, Mr. Lansing mentions a "Management Accountability Charter." He remarks,
"To accomplish the goals of the Management Accountability Charter, agency leaders at all levels need to continually bolster their own leadership development."
Two things:
First, the "Management Accountability Charter" does not appear on the BBG website. If one does a search, other things come up but nothing which is identifiable as this so-called "charter." It's invisible. And with this agency invisible equates with lack of accountability: something which cannot be publicly scrutinized and evaluated against actual management behavior and conduct.
Mr. Lansing also talks about "Leadership 2020" described as "a comprehensive leadership development program to prepare management teams to improve communication, engagement and performance management in a changing environment."
That's a crock.
When it comes to "leadership development," the reality is the agency is in arrested development. That will hold true in 2020, 2030, 2040 and beyond at the hands of these people.
The American taxpayer doesn't have the time nor the money to waste on a bogus exercise intended to perpetuate mission failure as the agency's standard operating procedure. And that's the goal: keep pushing "goals" further and further out into the future to preserve the odious existence of a corrupt bureaucracy.
Because:
Second. We know these characters very, very well.
The BBG could label this charter their Magna Carta and it still means nothing. They've been saying the same thing over and over again for years. You can teach leadership in an academic setting but it means nothing if there is no capacity to put the principles into practice. The usual cast of characters, running the agency for years has clearly demonstrated they lack the capacity for credible and effective leadership. The results remain the same: year in, year out:
When it comes to agency "leadership," it is a stark empty space between the ears of most of the agency's senior officials.
Change in the Federal Government comes slowly. This is especially true when considering an unsalvageable agency like this one. There is a process to be followed to (a) attempt to fix the problem or (b) replace the problem with something effective.
At this juncture, the agency may be closer to (b).
One thing is certain:
You don't get closer to removing the problem with antics like "Ask Amanda" or "Talk to John." These are meaningless exercises. They don't remotely come close to addressing the searing problems rampant through the agency. Time and again, Amanda Bennett and John Lansing have demonstrated they lack the requisite experience and skills to deal with the rogue bureaucracy that holds this agency hostage – and as such enable and facilitate the agency's failed status.
The employee survey has provided a valuable service. It has been an important counterweight to the endless disinformation of imagined successes and audience growth (a huge crock) coming from the BBG and senior agency officials.
The employee survey gets closer to reality of what this agency is than these senior officials will ever admit.
The employee survey plays an important role as to what comes next in the agency's future alongside reports from BBG Watch and critical assessment from both the executive and legislative branches of the Federal Government.
If employees of the agency want things to change;
If employees want this failed management regime to be replaced;
If employees want to come to work with the objective of their work having meaningful impact with global publics;
If employees want to see the agency's credibility restored;
– the way to do it is to continue to hammer away at what are the glaring weaknesses of senior officials who are contemptuous of agency employees who do the real work – in spite of, not because of the false claims to leadership coming from the squawk boxes on the Third Floor of the Cohen Building.
Keep it up.
The Federalist
May 2017
###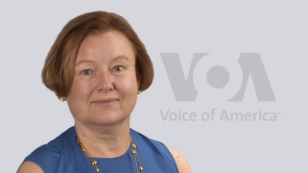 VOA STATEMENT ON GUO WENGUI INTERVIEW
From: IBB Notices Admin
Sent: Friday, May 5, 2017 11:42:47 AM
To: IBB Notices Administration
Subject: VOA Statement on Guo Wengui Interview
Friends,
As you may be aware, there has been a lot of attention to a recent interview conducted by VOA Mandarin. In response to media inquiries on the matter, the following statement was issued and also shared at a VOA Mandarin town hall earlier this week.
VOA Statement on Guo Wengui Interview
VOA Mandarin Service Chief Sasha Gong and four other Mandarin Service employees have been placed on administrative leave pending a full investigation. Scott Stearns, managing editor in the VOA Africa division, will be the acting Mandarin Service chief until further notice. The decisions regarding the interview with Guo Wengui were made by a group of senior VOA leaders led by director Amanda Bennett and included deputy director Sandy Sugawara, program director Kelu Chao, and East Asia division director Norm Goodman. At no time during the decision-making process was there any management consideration of not doing the interview, nor of cutting short an ongoing interview for any reason. The decisions were based on the journalistic principles of verification, balance and fairness that are standard industry practice and apply universally to all VOA services. There are no special exemptions for individual services to follow different practices. There was no input whatsoever from the U.S. government, nor would the firewall permit any such input. Pressure from the Chinese government played no role in any decision-making. VOA and the BBG have decades'-long histories of producing full fair and balanced journalism in the face of even the most extreme pressures.
My best,
Amanda
*************************
Amanda Bennett, Director
330 Independence Avenue, SW
Washington, DC 20237
END OF VOA STATEMENT
###
MESSAGE TO EMPLOYEES FROM BBG CEO JOHN LANSING
From: IBB Notices Admin
Sent: Friday, May 5, 2017 3:14:44 PM
To: IBB Notices Administration
Subject: 2017 Federal Employee Viewpoint Survey
Dear Colleagues,
The past twelve months have passed quickly, and we are less than a month from the launch of this year's Federal Employee Viewpoint Survey (FEVS). On May 9, FEVS will be available for a six-week period during which all federal employees will have the opportunity to give their thoughts on factors that drive engagement, satisfaction, and motivation in the workplace. I encourage every employee to complete this year's survey. Participation is confidential. Results will be evaluated closely by my team and agency leadership, and will inform action plans and solutions. You can learn more about the FEVS here.
Two years ago, we created Workplace Solutions, a framework for cross-functional teams to address issues identified in our survey results. Many of the teams have completed their work, while others are still working on implementation plans. Some results of this effort include a dedicated internal communications team, a front entry monitor to promote activities, a revamped Mentoring Program, and a robust incentive awards program that included $1.1M in cash awards and 2,000 hours in time-off hours being awarded to employees in 2016. And recently, Workplace Solutions launched beta version of an interactive organization chart with links to our agency directory.
Workplace Solutions is an ongoing, agency-wide effort which welcomes the participation of any interested employee. If you would like to get involved or have a suggestion to improve the agency, send a note to WorkPlaceSolutions@bbg.gov.
In this vein, I would like to share additional updates on leadership development at BBG. Last spring, I issued my commitment letter to you. From that, we developed the BBG Management Accountability Charter as a standard for leaders at all levels to communicate effectively with employees, provide resources and opportunities, and create a safe, fair, and supportive workplace culture.
To accomplish the goals of the Management Accountability Charter, agency leaders at all levels need to continually bolster their own leadership development. In the coming weeks, Workplace Solutions will launch "Leadership 2020," a comprehensive leadership development program to prepare management teams to improve communication, engagement, and performance management in a changing environment. Leadership 2020 will implement 360 degree feedback tools for managers, set learning requirements, and require development plans that ensure the goals of the Management Accountability Charter are met.
Additionally, in the coming days I will announce our candidates for the Nathanson Public Diplomacy Scholarship. Candidates will participate in the Aspen Institute Socrates Program in Aspen, Colorado from July 7 to July 10. It provides a forum for emerging leaders from various professions to explore contemporary issues through expert-moderated dialogue. It is a great opportunity that I fully support.
Lastly, I encourage you to participate in the FEVS and to engage with leadership in other ways. Let your voice be heard through VOA's Ask Amanda, WorkPlaceSolutions@bbg.gov, InternalCommunications@bbg.gov, suggestion boxes in the Cohen building and the Talk to John section on the CEO intranet page. I want to hear from you about what we can do together to improve our workplace.
Thank you for all that you do in support of U.S. international media.
Sincerely,
John F. Lansing
Chief Executive Officer and Director
Broadcasting Board of Governors
END OF MESSAGE TO EMPLOYEES FROM BBG CEO JOHN LANSING