OPINION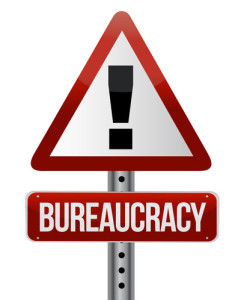 The Greatest Scam in Washington
Broadcasting Board of Governors Information War: Lost

By The Federalist

In January 2018, most Federal employees will receive a pay raise. In the greater Washington, DC area this amounts to 2.29 percent. The raises take effect the first full pay period in January which begins on January 7, 2018. This is welcome news for Federal employees to be sure.
At the same time the pay raise is not without some irony. In the case of the Broadcasting Board of Governors (BBG) one might say that "No good deed goes unpunished." And the ones being punished are the American taxpayers.
The BBG is the runaway worst agency and one of the worst places to work in the Federal Government. It has cemented its status largely through the annual Federal Employee Viewpoint Survey (FEVS) but also includes such things as a landmark class action lawsuit known as the Hartman case. It's an old case, but new employee and contractor lawsuits against the BBG are being litigated.
Here's the inner story:
It's all about a defunct senior "leadership" of this agency.
These individuals are at the upper register of pay in the Federal government.
Those who are at the top of General Schedule (GS) pay will see salary increases from $161,900 to $164,200 in 2018.
For those who are Senior Executive Service (SES) their salaries are moving up from $187,000 to $189,600.
In both cases a nice pocketful of change to be jangling around.
But get this:
For the SES executives of the agency their raises are based on performance.
Now, who do you think writes the performance appraisals these salaries are based on?
They do!
What a deal!
We have talked about this before in the context of agency reform and reorganization. It's hard to move people with a file cabinet full of exemplary (though false) narratives of superior performance.
Even if these people don't like each other, they cover one another in what might be a figurative "code of silence:" in other words, greasing the pockets of each other with raises in order not to leave someone with a chip on his/her shoulder and perhaps complaining outside the agency: complaining to Members of Congress, the Office of Inspector General (OIG) or even BBG Watch perhaps about what is really going on inside the Cohen Building (not that we don't know already).
And members of Congress should also consider the number of individuals encumbering SES positions within this agency as compared to other Federal agencies.
Here is another item of note:
Quoting directly from a Washington Post article ("Most Federal employees in D.C. area to get a 2.29 percent pay raise in January," by Eric Yoder, The Washington Post, Sunday, December 24, 2017),
"Pay for members of Congress would remain frozen. Most are paid $174,000, although leaders make more."
In effect, it is both possible and likely that senior officials of this agency are paid more than Members of Congress!
Certainly there are some members of Congress who command substantial personal wealth. But looking at the issue solely from the perspective of Federal base salary, the situation is preposterous.
Think about it.
Say what you will about the goings on in the Legislative Branch; but this is ridiculous, especially when it comes to an agency with an established record of being:
Dysfunctional
Defunct
Broken
Rudderless
Leaderless
And a grossly failed mission, especially in the face of successful Russian and Iranian disinformation and propaganda, among others.
I remember when the voice of America opposed tyrannical regimes instead of spreading their talking points. You are a disgrace.

— Infinite Bastard (@InfiniteBastard) January 1, 2018
Change your name to VOICE OF IRAN #Iran #Iranian #FreeIran #RegimeChange #IranProtests #

— Deplorable Maxx (@Maxx0320) January 1, 2018
Is your programming and coverage controlled by the Iranian Regime? #Iranprotests

— Sixteen Winds (@sixteenwinds) December 31, 2017
Taking down every name and organization that stands with Iran terrorists against the people tired of the oppression. Lines are being drawn and you are on the wrong side.

— Defender/Soldier of the Republic (@ladyjanekane1) January 1, 2018
@VOANews it was the OPPRESSIVE REGIME who MURDERED these peaceful protesters.#Dumbassery

— Deplorable-D (@Deplorable_D) January 1, 2018
Well, at least you're ensuring the murderous regime of killers get their side told ? #whatsideareyouon

— William Johnson (@bravenewworld92) January 1, 2018
Regime propaganda?

— MEhixter (@mehixter2) January 1, 2018
VOA has been infiltrated by the terrorists and communists. It is time to clean house.

— 艾 (@Burg8Ai) January 1, 2018
Wow, this doesn't appear to be very popular. You may want to go ahead and scrap this and try producing real news instead of dictator propaganda.

— A.J. (@CSharpAJ) January 1, 2018
VOA is #MullahStrong ✊?

— Freedom Club 2 (@BohikaVlad) January 1, 2018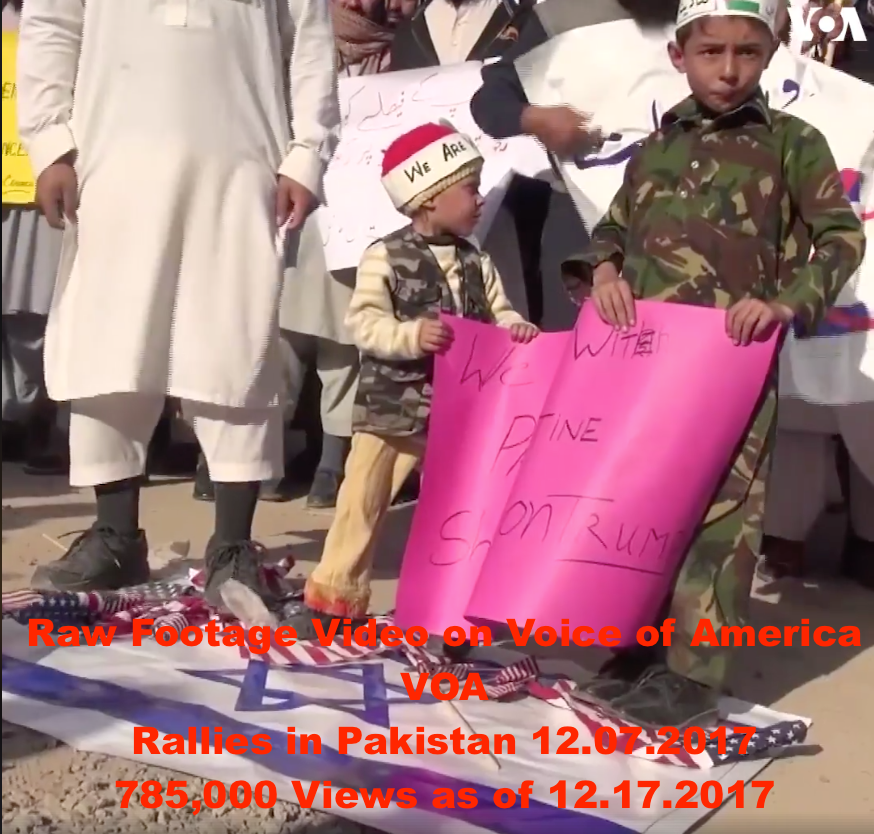 If this weren't an agency of the Federal government you might think that what is being examined is a mindset comparable to that of a rogue organization in perpetrating a rip-off of the American taxpayer. We are not talking about an agency with one or two minor shortcomings. This agency's problems are systemic and institutionalized by those in senior management positions where managerial competence is way beyond their reach.
On top of the salary issue there is the matter of bonuses. We've seen some in the range of $10,000.
In the Federal Service, there are generally two retirement systems: the old Civil Service Retirement System or CSRS and the newer Federal Employee Retirement System or FERS.
For the purpose of this discussion we will consider the CSRS since many senior agency officials have been with the agency a long time.
As a general overview:
For each year of service, employees are credited 2 percent of their salary toward retirement. An employee with 25 years of service (if meeting other retirement eligibility requirements) would have 50 percent of their government salary as their retirement annuity (from which would come taxes, payments into the Federal health benefits program, etc.). Thus, someone pulling down even the "low" of the top dollar amounts under the GS pay system for 2018 would have an estimated annuity of around $80,000.
But that's not all.
There is also a supplemental Federal retirement plan known as the Thrift Savings Plan (TSP). If an agency employee has been making regular contributions to the TSP and has chosen its investment options wisely, there is even more money available to the Federal retiree.
This is a sit up and take notice moment.
When taking all these factors into consideration, there is absolutely no excuse for rewarding incompetence in this agency with its host of problems.
It is easy to come away with the distinct impression that self-aggrandizement has replaced public service as the top priority of agency officials, especially when you hear the nonsensical talk of "baby steps" as the response to its failures. Such talk might be interpreted as a kind of code language meaning to milk Federal employment as a personal cash cow. You can be assured that anyone in this mindset will protect personal interests at all costs up to and including the agency's mission. We've talked about the manner in which individuals are savaged by persons in this agency when their performance gets scrutinized.
In short, under the circumstances the sense one comes away with is a collection of individuals gaming the system and viciously so.
At the same time, this is a mid-size Federal agency. It is ideal for the purpose of instituting reorganization or reform.
Or both.
We have argued that we are at a point where this action is imperative. More likely than not, the appropriate course is transfer of function, placing the agency directly inside another U.S. government department.
This is anathema to the haughty Voice of America (VOA) newsroom that thinks it is entitled to operate like some commercial news entity which it is not and never has been. If anything, this agency begs for "adult supervision." It won't get it on its own. It has facilitators and enablers of dysfunction running it. Instead, it needs a process to be rationally and sensibly imposed on a renegade group of individuals who revel in their dysfunction and give the universal middle finger salute to US taxpayers and others who know just how bad the place is.
For Eric Yoder's article in full, see:

The Federalist
January 2018