'THE IMPLAUSIBLE MISSION' is the Broadcasting Board of Governors (BBG) employees' union commentary on massive violations of the Voice of America (VOA) legal VOA Charter by VOA and International Broadcasting Bureau (IBB) senior executives. American Federation of Government Employees, AFGE Local 1812, has repeated its call for a Congressional investigation.
"We again renew such a call to action and call for oversight hearings on the Hill. Only new leadership at the IBB level will give the Agency a fighting chance." – AFGE Local 1812
We re-post the AFGE Local 1812 commentary in full.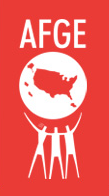 By American Federation of Government Employees, AFGE Local 1812

We at the AFGE Local 1812 were floored several years ago when we heard a top Agency official dismiss the Voice of America mission with a shrug and a wave of the hand. Forget the mission, employees were told, it no longer matters. Never mind that the VOA Charter was, and still is until repealed, the law of the land passed by Congress.

Furthermore, the Local has heard Agency managers brag about not carrying out that mission. "I don't care what the White House wants", exclaimed one manager, apparently reflecting a widely-held belief among the IBB elite that the firewall that is supposed to insulate Voice of America from political pressure is a blanket endorsement to ignore important policy stories that happen not 5,000 or 8,000 miles away — where the VOA has few and limited means and sources — but on its home turf, in Washington, DC.

For the past few years, if you want to know what's up in Washington DC in respect to the views in the capital of the free world, among the political establishment, or in the United States, period, you're better off listening to the BBC, RFI, NPR International, or the Chinese and Russian news services. Even Al-Jazeera, according to former Secretary of State Clinton, does it better. You can get that information in foreign languages on Xinhua or Russian news in Spanish or French. And now, since VOA has deserted English-language programs while Iran, Russia, China and Al-Jazeera have upped theirs, those nations are way ahead of what's left of the VOA.

There is not much rank and file can do with the current inability of the Agency to carry out its mission, as mandated by Congress and provided by LAW. Law is not something that Agency officials seem particularly bent on respecting, as shown by their unwillingness to comply with decisions rendered by Arbitrators or FLRA rulings. Agency managers, it seems, consider themselves above any kind of law or restriction. At the end of the day, rank and file must comply with orders from the top, or risk punishment for insubordination. If the Executive Editor or the Web Manager or the Division Chiefs ignore important stories and demand "fluff journalism", the reporters, writers and producers must comply or risk being fired. And as we have observed these past 10 years, this Agency, in our opinion, has rarely failed to punish the best-intentioned employees, while rewarding some of the worst with raises, bonuses, perks, special treatment, and insulation from being made to answer for their blunders.

There is little doubt in our minds that by placing itself firmly "above the law" these past 10 years, this Agency's management has bred fear, loathing and, finally, apathy and indifference among its employees. All this is reflected in the OPM Employee Viewpoint Surveys. Rank and file tell us they've become numb to the incompetence inflicted on them day after day, month after month, year after year. Many people who work here fled their countries because of intimidation, lawlessness, authoritarianism, violations of human and civil rights, and find themselves in the land of the free and home of the brave only to find themselves n a comparable situation working under the IBB/BBG.

By unilaterally heaving the VOA Charter which governed our mission for so many years, including those years when we were most effective, the IBB management morass has doomed U.S. international broadcasting. Their new mission emblazoned on the walls throughout the building is: to inform, engage and connect in support of freedom and democracy.

First of all, as a result of poor management, we're not informing anyone anymore of anything, a contention buttressed by the negative comments of Secretary of State Clinton when she declared to the Congress: WE ARE LOSING THE INFORMATION WAR. Period.

Point two: Where and how are we engaging anyone? The Agency has steadily cut shortwave radio, leaving out vast numbers of people throughout the globe who do not possess the means to buy the fancy gadgets that our bureaucrats possess, and assumes that in Russian tundra, and in the Saharan desert, and in the looming Afghani mountains, everyone has an I-phone in his or her pocket. The IBB intelligentsia cut English-language programming when in most of the world English is the preferred second language. Into the vacuum stepped Iran, Russia, and China and our ideological opponents seem to be connecting much better than we do any more. Comments on our web pages are scarce, and there is silence on our informational products on social media which, of course, means there's little or no connection with whatever audience we used to have at one time. So, if we fail at informing, engaging and connecting, then how can we support anything including freedom and democracy — concepts which most of the world doesn't even understand and we don't bother to explain to them.

That is why we started calling on Congress to initiate a total clean-up of top management several years ago. Those gross deficiencies were highlighted in an explosive hearing on the Hill several years ago, but once again the Agency top management was able to wiggle out of any accountability for their blunders. We again renew such a call to action and call for oversight hearings on the Hill. Only new leadership at the IBB level will give the Agency a fighting chance.

And time is running out fast.