BBG Watch Commentary
Voice of America (VOA) Russian Service was getting 336 LIVE Facebook views for its report on U.S. election results at about 8:30 PM ET. There are between 150 to 260 million Russian speakers in the world.
VOA Chinese Service was showing 152 LIVE Facebook views. There are over one billion Chinese speakers in the world.
The Voice of America is overseen by the Broadcasting Board of Governors (BBG), which then Secretary of State Hillary Clinton described in 2013 as "practically defunct."
VOA English News service was not LIVE on Facebook at that point or for several hours before, but about 20 minutes ago it was LIVE on Facebook from Donald Trump headquarters. We missed the transmission and could not record its LIVE views.
Some of the past VOA English News LIVE Facebook transmissions were showing between 4 and 30 "live" views.
At about 8:30 PM ET, Russia's RT English RT America channel was showing 1,300 LIVE Facebook views.
Canada's CBS News was showing 10,000 LIVE Facebook views at 8:24 PM ET.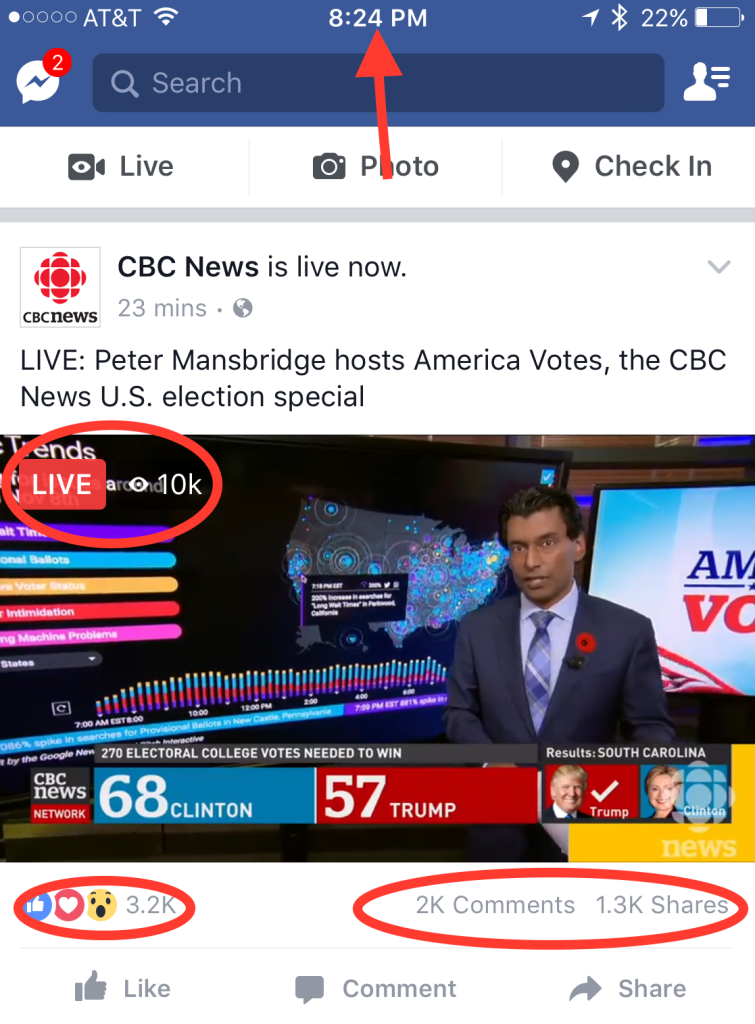 BBC News was showing 17,800 LIVE Facebook views at about 5:30 PM ET.