BBG Watch Commentary
U.S. taxpayer-funded ($224M in FY2017) Voice of America (VOA) should by all means continue to report valid criticism of President-elect Donald Trump, but VOA needs to stop posting one-sided, un-balanced accusations, stop resorting to name-calling, and stop using editorializing labels in its news reports about him and his future cabinet.
BBG Watch featured photo: President Barack Obama meets with President-elect Donald Trump in the Oval Office, Nov. 10, 2016. (Official White House Photo by Pete Souza)
In violation of its congressional VOA Charter, which is U.S. law, VOA posted online during the election campaign various reports and videos, in which Donald Trump was accused of ethnic hatred and called such names as "pig" and "dog" without giving him or his supporters a chance to respond and explain his positions on illegal immigration and other issues in the same reports.
VOA Charter requires VOA programs to be fair and balanced. In a VOA posted video of Hollywood actor Robert De Niro's highly negative comments about Donald Trump, VOA did not ask Trump or his supporters for a response and did not include one. We are not saying that VOA should not have reported on Robert De Niro's attack on Donald Trump, but any such VOA report would have to be balanced, which this VOA-produced video with foreign language subtitles (commentary provided by BBG Watch in English captions) was not.
A recent VOA news report called Stephen Bannon, Trump's campaign chief executive, "a populist, hard-right insurgent.", while in other VOA reports, Democratic Party activists, John Podesta, Debbie Wasserman Schultz and Donna Brazile, were identified only by their titles as chairman of the 2016 Hillary Clinton presidential campaign, and chairperson or acting chairperson of the Democratic National Committee.
VOA has not referred to Brazile or any other Clinton supporter as a "hard-left," "insurgent" or any other similar name. No labels of any kind against Brazile were used in VOA reports even when in violation of journalistic ethics she shared questions with Clinton's campaign staff for a CNN-sponsored debate.
VOA also called Breitbart "an anti-establishment platform that occasionally has been home to white nationalist and anti-Semitic vitriol", but did not ask Breitbart for a response or provide any examples. Contrary to such an accusation from VOA, much of Breitbart content appears strongly pro-Israel.
At the very least the Voice of America should have checked The Hill, a popular Washington political website, which published Rabbi Shmuley Boteach's defense of Breitbart and Stephen Bannon, before editorializing on its own in a VOA news report. The Washington Post, with which both VOA director Amanda Bennett and VOA deputy director Sandy Sugawara, had professional links before joining VOA, called Rabbi Shmuley Boteach "the most famous rabbi in America." Perhaps for the sake of balance, and as is it required by the VOA Charter, the Voice of America should have mentioned a few of Rabbi Shmuley Boteach's comments in what is presented as a VOA news report but is in fact a one-sided commentary against Stephen Bannon and Breitbart.
By the way, the Voice of America has never used similarly negative or any negative labels to describe for VOA's international audiences The Washington Post or The New York Times.
Alan Dershowitz, a staunch Democrat and emeritus law professor at Harvard University, has also hit back against the smears claiming White House appointee Stephen Bannon is anti-Semitic, arguing it is "not legitimate to call somebody an anti-Semite because you might disagree with their policies."
As far as we were able to check, VOA has never posted an entire video with subtitles translated into a foreign language, in which Hillary Clinton was called truly insulting names by her political enemies, as VOA had done in the case of Donald Trump.
When VOA had reported on criticism of Hillary Clinton, such criticism was always balanced with comments from her or her supporters. The anti-Trump video with name-calling subtitled by VOA was removed after several days, but only when internal and external critics pointed out that one-sided accusations without any response or balance are not allowed by the VOA Charter and the VOA Journalistic Code.
One former Voice of America senior journalist, who is definitely not a Donald Trump supporter and had not voted for him, offered this comment:
FORMER VOA SENIOR JOURNALIST: Well, Breitbart is what it is. I'm not cheering Bannon being appointed to that position — I think it's outrageous, along with requesting Top Secret clearance for the family members. [Media reports of the request of Top Secret clearance were subsequently denied by Donald Trump's staff, which the former VOA journalist apparently did not know at the time.] The Voice of America describing Bannon as a "hard right insurgent" is atrocious too — that's editorializing.
Another journalist observed: "Lessons to be learned. The last great newspaper and how it destroyed itself. Liberal bias against Donald Trump has left the Gray Lady [The New York Time] in shambles."
No lessons have been learned as yet by the current BBG/VOA leadership, as yesterday's VOA news report clearly demonstrates.
Donald Trump was not the only candidate subjected in U.S. taxpayer-funded Voice of America programs to one-sided attacks without any countervailing content. Democratic Party contender Senator Bernie Sanders was also the target of one-sided attacks in VOA broadcasts.
We are not saying that the Voice of America should not have reported on criticism of Donald Trump. VOA should by all means report on such criticism, but it must follow the VOA Charter because good journalism demands it, and because, in the case of VOA, it is U.S. law. The VOA Charter requires reporting on such criticism, but it does not allow for politically biased, un-balanced, selective reporting.
We are not saying that the criticism of Donald Trump or criticism of Hillary Clinton is not justified in many cases. It does not matter whether Donald Trump is President-elect or not. But when a VOA-produced video has a Hollywood actor calling Donald Trump as "pig" or "dog," a VOA news report editorializes by calling one of his top staffers "a populist, hard-right insurgent" or quotes a Trump's Republican critic that as saying: "The racist, fascist extreme right is represented footsteps from the Oval Office. Be very vigilant America." — the Voice of America owes Donald Trump, American taxpayers who pay VOA bills, and VOA's international audiences a counter-response from Mr. Trump, his staff, and his supporters to such specific accusations and harsh labels. VOA report quoting Trump campaign manager Kellyanne Conway calling Stephen Bannon a "brilliant tactician" and noting that Bannon served as a U.S. naval officer and has a graduate degree from Harvard, one of the country's most prestigious universities, is not really a direct response to accusations of "populist, hard-right" insurgency or labels of representing "racist, fascist extreme right."
The Voice of America management and some reporters apparently still have a hard time believing that millions of Americans have voted for Donald Trump. Many VOA executives and some reporters apparently did not think that Donald Trump could possibly win. Instead of name-calling and using editorializing labels, U.S. taxpayer-paid Voice of America reporters should be explaining to international audiences why Donald Trump won the U.S. Presidency. Current VOA reporting strongly suggests that most of Donald Trump's supporters are racist, which is simply not true about millions of Americans who had voted for him. They are not rioting and they did not riot when Barack Obama won the U.S. Presidency twice. Of course, there are some racists and racist incident, but nowhere near the epidemic other VOA reports are suggesting. BBC cast doubts on media reports of hate crimes: "US Election 2016: Are hate crimes spiking after Trump's victory?" | BBC, while VOA headline screamed: "Hate Crimes Surge After Trump Victory" | VOA. Here is another misleading VOA headline: "Trump Vows to Deport Millions of Undocumented Immigrants" | VOA. The VOA report said that Trump was speaking only about illegal immigrants with criminal records. It's hard to believe that this essential distinction was left out of the VOA headline to make it shorter.
It seems that BBC was doing a much better job of upholding the VOA Charter and explaining America to the world. There are important societal reasons for Donald Trump's victory, which VOA is failing to present and explain adequately to its foreign audience.
A recent VOA report called Trump's election "stunning upset victory." Prior to last Tuesday's vote, VOA prepared in advance two "Hillary Clinton Wins" reports, but none about Donald Trump's possible victory. Voice of America director Amanda Bennett in her post-election thank-you note to VOA staff failed to acknowledge that Donald Trump had won. She did not even mention his name.
The management of the U.S. tax-funded organization, which is charged with explaining America to the world, had no idea or could not accept the possibility that Donald Trump could win. Also, in its entire history (or at least since the VOA Charter was passed by Congress in 1976), the Voice of America has never produced so much one-sided reporting in violation of the VOA Charter as it has done recently under VOA director Amanda Bennett and Broadcasting Board of Governors (BBG) CEO and director John F. Lansing.
A few months ago, Ms. Bennett had posted a comment on our BBG Watch website, saying that "Like all American media, VOA is trying hard to cover the candidates and issues appropriately — neither pulling punches, nor exhibiting bias." She said she would order anti-bias training for VOA journalists. She also said that "constructive criticism is always welcomed, as it helps us get better", adding that she welcomes any input that helps VOA "do a much better job in following our Charter's mandate to be impartial and fair."
Assuming she meant what she said, Ms. Bennett has no experience in leading large organizations or in working for the U.S. government in an executive position, just as her boss John Lansing, a successful private former private entertainment TV executive, has no prior experience in U.S. government, intercultural communications, U.S. foreign policy or U.S. public diplomacy.
In a later press release, Bennett praised a VOA program–the VOA-hosted panel on young American Muslims–that was by design remarkably one-sided. The one-group panel concept highly praised by Lansing and Bennett was an open invitation to further unchallenged violations of the VOA Charter.
Contradicting her own earlier advice to VOA journalists when she urged them to avoid political bias in their reporting on the U.S. election campaign, Bennett, in an e-mail she sent to staff a few days later (July 8), hailed a Spanish Service video report, which in a clear violation of the VOA Charter, presented only one side of the highly controversial illegal immigration issue in the United States. According to VOA's description of the interview sent by Ms. Bennett, an illegal immigrant reportedly called Republican presidential hopeful Donald Trump's immigration plan one of "hate and prejudice." It was obvious that no one from the Trump camp was asked by VOA to respond to the charge or to help explain his position on illegal immigration for the VOA report, as required by the VOA Charter. A few days later Bennett marked the 40th anniversary of the VOA Charter with the statement that "The VOA Charter has never been more important than it is today."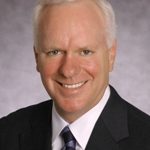 In the past, when the Voice of America operated under the former United States Information Agency (USIA), and even under some of the previous VOA directors in the BBG era, VOA journalists carefully avoided making their partisan political views public and tried much harder to remain objective in their news reporting for VOA. This changed under the Broadcasting Board of Governors, but never to the extent observed under the leadership of John Lansing, Amanda Bennett and VOA deputy director Sandy Sugawara. Some VOA journalists started posting on their private but publicly accessible Facebook pages anti-Donald Trump memes, a few of of them quite obscene. One meme showed Donald Trump with a Nazi swastika, while another showed him as a penis.
A Voice of America journalist recently posted–also on a private but publicly accessible Facebook page, on which the journalist's VOA job is mentioned–that "if F*ckface Von Clownstick gets elected on Nov 8 I, will not be able to say anything on Facebook against him anymore, as dictatorship will have descended on this land." Most news organization have rules on what their journalists can say in public about political candidates in order to preserve an appearance of journalistic objectivity. This rule has been ignored by some, although not all, VOA employees during the 2016 election campaign, and even before.
As we pointed out, Donald Trump was not the only U.S. presidential candidate exposed to one-sided attacks in Voice of America programs. Bernie Sanders was also attacked in VOA programs without any balance.
A Shadowproof columnist defending Bernie Sanders observed that "VOA does not have the right to advocate for a particular candidate or even to attack one. That is not within its Charter, nor should any US citizen have to subsidize their own defamation."
It's a correct observation. U.S. taxpayers pay for the Voice of America to exist and to do its work abroad, not in the United States, although VOA programs are available in the U.S. on the internet and can be reused by U.S. commercial media. By paying for a one-sided report with their taxes, Donald Trump and his supporters are in effect subsidizing unanswered attacks on themselves which reach the American electorate, i.e. American voters, who can see these reports on YouTube and other social media platforms.
The Voice of America now has the ability to affect the outcome of U.S. voting, especially among some ethnic communities in the United States. VOA is not a private media organization like The Washington Post. It is not a commercial media organization. It is unique. VOA has its Charter, which VOA journalists are required to observe, because it is U.S. law.
The Voice of America was also accused by Senator Bernie Sanders's supporters of "state-media bias."
The Voice of America (VOA) also produced and posted online an original VOA video report which prominently features an unsuccessful Muslim American candidate who ran in the Democratic Party primary election in Nevada earlier this year, making a serious allegation of religious bias against U.S. Senate Democratic Leader, Senator Harry Reid (D-NV). The candidate alleges that Senator Reid had told him that he cannot win because he is Muslim. A spokeswoman in Reid's Senate office said that "Senator Reid did not say that" and called it a lie. The short VOA video did not include a response from Senator Reid's office to the allegation and did not mention that the candidate who made the unproven accusation had lost badly in Democratic primary.
VOA budget in FY2017 is $224 million. VOA is overseen by the Broadcasting Board of Governors, which then Secretary of State Hillary Clinton described in 2013 as "practically defunct" in its ability to carry out its job of U.S. international media outreach. BBG's entire budget, including VOA's, is $777 million in FY2017. Under the inexperienced leadership of John Lansing, Amanda Bennett and Sandy Sugawara, 2016 has seen the most biased and the most one-sided coverage of any presidential election campaign in the Voice of America's long history.
###
Voice of America News Report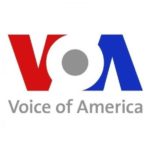 Last Updated: November 14, 2016 1:30 PM
[NOT REPOSTED: AP PHOTO USED BY VOA]
FILE – In this Nov. 9, 2016, file photo, President-elect Donald Trump, left, stands with Republican National Committee Chairman Reince Priebus during an election night rally in New York.
U.S. President-elect Donald Trump has presented a clash of visions with his first White House appointments, naming a consummate Washington insider as his chief of staff and a populist, hard-right insurgent as his chief strategist.
Days after his stunning upset victory, the Republican president-elect on Sunday picked Reince Priebus, the party's national chairman and a familiar face in the national capital's political battles, to lead his staff, a reassuring choice for many of the Republican leaders who control Congress. The chief of staff typically controls White House operations, often helping to forge the president's agenda and controlling who gets to see him.
At the same time, Trump named Stephen Bannon, his campaign chief executive, as his top strategist, giving his White House a rabble-rousing edge that Trump's most vocal supporters cheered during the lengthy U.S. presidential race. Before joining the campaign in its final months, Bannon headed the Breitbart News website, which he once described as "the platform of the alt-right," an anti-establishment platform that occasionally has been home to white nationalist and anti-Semitic vitriol.
"I am thrilled to have my very successful team continue with me in leading our country," Trump said in a statement. "Steve and Reince are highly qualified leaders who worked well together on our campaign and led us to a historic victory. Now I will have them both with me in the White House as we work to make America great again."
[NOT REPOSTED: AP PHOTO USED BY VOA]
FILE – In this Friday, Nov. 11, 2016, file photo, Stephen Bannon, campaign CEO for President-elect Donald Trump, leaves Trump Tower in New York.
Insider vs outsider
Republican lawmakers praised the choice of Priebus, with one Trump critic, South Carolina Senator Lindsey Graham saying, "It shows me he is serious about governing."
But Bannon's appointment drew immediate attacks from some Republicans and those outside the government.
John Weaver, a long-time Republican strategist, said on his Twitter account, "The racist, fascist extreme right is represented footsteps from the Oval Office. Be very vigilant America."
Jonathan Greenblatt, chief executive of the Anti-Defamation League, said his group opposes the Bannon appointment because he and "alt-right are so hostile to core American values."
Both Priebus and Bannon dismissed any suggestion that they would not work well on Trump's behalf in the White House.
"Together, we've been able to manage a lot of the decision-making in regard to the campaign," Priebus told NBC on Monday "It's worked very, very well."
Bannon said, "We will have that same partnership in working to help President-elect Trump achieve his agenda."
[NOT REPOSTED: AP PHOTO USED BY VOA]
Protesters hold banners during a rally outside the CNN studio in opposition to President-elect Donald Trump, in the Hollywood section of Los Angeles, Nov. 13, 2016.
In Bannon's defense, Trump campaign manager Kellyanne Conway called him a "brilliant tactician" and noted that Bannon served as a U.S. naval officer and has a graduate degree from Harvard, one of the country's most prestigious universities.
Conway said that Priebus and Bannon "complement each other. They both have the most important thing: the ear of the boss."
Protests
Thousands of demonstrators have taken to the streets in major cities to protest Trump's victory over Democrat Hillary Clinton, shocking to many Americans because pre-election polls suggested the former U.S. secretary of State was headed to election as the country's first female president.
But in an interview on CBS' "60 Minutes" show that aired Sunday night, Trump said of the protesters, "I just don't think they know me."
He told those wary of his presidency, "Don't be afraid. We are going to bring our country back."
[NOT REPOSTED: ANTHONY LAMA PHOTO USED BY VOA]
President-elect Donald Trump speaks during an election night rally, Nov. 9, 2016, in New York.
Trump laid out some of his initial priorities for when he assumes power on January 20, saying that he will keep his campaign pledges to deport 2 million to 3 million undocumented immigrants in the country who have criminal records, and build a wall along the country's southern border with Mexico to halt the stream of migrants into the United States.
He made it clear he plans, as he said during the campaign, to pursue a right-wing agenda, naming Supreme Court justices who are against abortion and favor gun rights. But he said he was "fine" with another Supreme Court decision opposed by many conservatives, one that legalized same-sex marriage.
Trump, a billionaire real estate mogul about to hold his first elective office, said he would forgo the $400,000 annual salary U.S. presidents are paid, and take $1 as a token wage.
END OF VOA REPORT