BBG Watch Commentary
Voice of America English news website was more than 24 hours late in posting a news report on a major demonstration in Moscow on Sunday against the Kremlin's propaganda and censorship of the press in Russia. While VOA Russian Service had posted on Sunday a report on the demonstration, the vast majority of VOA's more than 40 language services had no news about this anti-Putin protest in Moscow. Inside sources blame it on poor leadership and top heavy management costs.
Many U.S. and international media outlets reported on the demonstration as it was taking place Sunday or shortly after it ended. With the crisis in Ukraine escalating and with the Kremlin imposing new restrictions on media in Russia and engaging in propaganda war, Voice of America has had one news failure after another and continues to make embarrassing mistakes.
Also See: Voice of America Uncle Sam Zombie Video for Pakistan, March 25, 2014.
The Broadcasting Board of Governors (BBG) had protested earlier against the Russian decision to terminate Voice of America's own rebroadcasts on an AM frequency in Moscow. The U.S. State Department also issued a protest, but Voice of America failed to report on the State Department spokesperson's comments condemning the Russian action against VOA.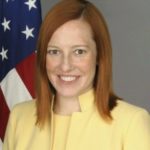 See: Voice of America English website fails to report news from State Department about VOA and censorship in Russia, BBG Watch, April 11, 2014.
See: RT, Voice of Russia report at length on content of Obama-Putin call, hours later Voice of America homepage states they have not yet spoken, BBG Watch, April 14, 2014.
Sources told BBG Watch that that missing important news or being late in reporting is not in most cases the fault of VOA journalists. Journalists blame VOA executives for decimating VOA Newsroom and failing to organize proper news coverage of the Ukrainian crisis.
Sources also say that another major reason for this problem is the enormous growth of bureaucracy, not only within Voice of America, but especially at the agency's management which resides within the International Broadcasting Bureau (IBB). IBB, which does not produce any programs, controls 34% of the agency's entire budget. Neither VOA nor IBB executives have provided sufficient resources to VOA Newsroom and VOA's Ukrainian and Russian services to enable them to post comprehensive news reports quickly on their websites and social media pages. Positions in VOA Newsroom have been cut numerous times.
The number of highly-paid executive and bureaucratic positions at VOA and IBB, however, is staggering and keeps growing. Every year, IBB and VOA managers propose additional cuts to programs and journalistic positions. In the last seven years, the number of IBB jobs increased by 37% while numerous media outreach programs to the world were cut or were reduced.
The staggering number of IBB and VOA executives and their positions and their high salaries can be seen on FEDS Data Center public service website by typing "Broadcasting Board of Governors" as the name of the federal agency and by sorting the list by "Salary."
See: FEDS Data Center – Search Broadcasting Board of Governors 2013 HERE (Sort "Salary" to see highest-paid VOA and IBB executives and their salaries).
A representative of a pro-media freedom NGO, the Committee for U.S. International Broadcasting (CUSIB – cusib.org) warned BBG members last week that "top heavy management costs strip resources from the ground troops of journalists who deliver the information that is mandated by the mission of all of the BBG news services."
According to BBG Watch sources, top VOA executives have been especially ineffective in organizing news coverage in response to the crisis in Ukraine. Inside sources blame them not only for lack of vision, leadership and management skills, but also for causing poor employee morale and for creating a hostile work environment for journalists and other employees.
While some VOA language services, particularly the VOA Ukrainian Service but also others, have been doing outstanding work, even they fail from time to time to report on important news developments due to woefully insufficient resources. Overall Voice of America news performance has been dismal on the Ukraine/Russia crisis, particularly in the first months of the anti-government demonstrations in Kyiv. But even now, news failures happen daily and are especially common after business hours in Washington and on weekends.
It appears that VOA executives have not made any plans to cover the Sunday demonstration in Moscow so that VOA English news website and VOA language services could have a comprehensive report on it quickly with, or even without, multimedia content.
The best reporting on the demonstration was done by Radio Free Europe / Radio Liberty (RFE/RL) Russian Service which posted online numerous videos from the protest. VOA Russian Service used its own stringers in Moscow to report on the demonstration on Sunday, but other language VOA services did not have news reports on it on Sunday. The VOA Ukrainian Service was never given by VOA and IBB management sufficient additional staff to keep its website and social media pages up to date all the time. The service does produce an excellent television program from Washington which is rebroadcast in Ukraine. Both VOA and RFE/RL report to the Broadcasting Board of Governors (BBG) and are funded by U.S. taxpayers.