BBG – USAGM Watch Commentary
NBC's Andy Lack visited Ukraine as US official in charge of Voice of America — Firewall Breached Part I
Andy Lack, the chairman of NBC News and MSNBC, where contested accusation of ignoring sexual abuse and limiting coverage of the Harvey Weinstein sex scandal story have been raised in recent media reports, was for a short time in 2015 a U.S. government official in the Obama administration in charge of the Voice of America (VOA) and other U.S. taxpayer-funded media entities. During his short time in government service, Lack may have learned still undisclosed details about Vice President Joe Biden's visit to Ukraine in November 2014 undertaken shortly before Lack joined the federal agency in charge of U.S. media outreach abroad. For a few weeks in 2015, Lack was the CEO and Director of the Broadcasting Board of Governors (BBG). In 2018, three years after his departure, BBG was renamed the U.S. Agency for Global Media (USAGM).
While there is controversy surrounding Lack's leadership at NBC, no accusations of any sexual misconduct or failure to confront it have emerged at the agency during the time he was in charge for six weeks, although USAGM itself has had a bad reputation for many years as a place where female employees are harassed by managers and male co-workers. The agency has been listed for many years by the Office of Personnel Management (OPM) as being at the very bottom in employee morale rankings in the federal government. These rankings are determined through government-wide anonymous employee survey.
Lack simply was not with the agency long enough to make any difference on employee morale or on preventing sexual harassment. He is also not responsible for unprecedented one-sided, partisan name-calling directed at Trump by some VOA reporters and deliberate exclusion of mainstream conservative American voices from Voice of America programs while promoting liberal viewpoints through frequent quoting of such advocacy organizations as the discredited Southern Poverty Law Center. This happened under his successor John F. Lansing and Voice of America director Amanda Bennett. Again, Andy Lack was not with the agency long enough to know whether he would allow one-sided VOA reporting and personal commentaries to continue or to allow VOA reporters to become advocates for and against candidates for political offices.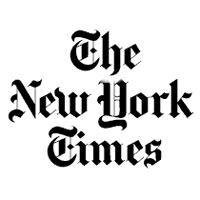 The New York Times - Andrew Lack Leaves Broadcasting Board of Governors After 6 Weeks
BBG Watch Media "Employees and former employees of the board, who spoke on condition of anonymity, said staff members had been caught off guard by the departure of Mr. Lack," Ron Nixon reported for The New York Times. "Many believed he possessed the clout and experience to help the agency find its footing in the…
While Andy Lack's stay in a government job was brief, one still newsworthy aspect of of the time he spent at the federal agency may have been his official trip to Ukraine, which he took as CEO of U.S. international broadcasting. The trip may have allowed him to acquire information about Vice President Biden's earlier talks in Kyiv with Ukrainian officials.
It is not known whether or not Lack coordinated his trip with the Obama-Biden White House. This could be an interesting area of inquiry for journalists, although the agency often refuses to answer questions from American reporters and delays responses to FOIA requests for information despite its stated mission of support for press freedom and for unfettered media inquiries abroad.
USAGM and VOA management could easily win a gold medal for public relations hypocrisy when it comes to its treatment of Americans trying to look into its many scandals. One Washington-based journalist who tried to get a reaction from agency and VOA officials to media reports that the VOA Russian Service hired a former Russian anti-American propagandist who before joining VOA had produced conspiracy theories videos with anti-Semitic overtones received this response from former CEO John Lansing's spokesperson.
The information I have provided to you is what I have to share with you in response to your query.
The spokesperson refused to confirm whether Lansing, who came after Lack, or VOA director Amanda Bennett who also came after Lack, both Obama Administration era appointees, had watched these anti-U.S. Russian propaganda videos of their new employee.
We don't know how Andy Lack would have reacted to such media inquires, but in 2015 he had reached out to critics of the agency's management shortly before taking up his government position. One critic described Lack after meeting with him as a highly accomplished individual who seemed capable of reforming U.S. government media outlet had he stayed with the agency. The same critic had a completely negative opinion of John Lansing and Amanda Bennett.
Biden – Lack – Ukraine

While there is a media frenzy over Trump, Ukraine, Russia, and Biden, there may not be much to Biden's and Lack's trips to Ukraine, just as charges of Trump's alleged criminal collusion with Russia did not pan out. Instead of reporting on these controversies objectively as a partisan fight and presenting both sides of the story without any obvious bias in favor of the left or the right, VOA under Obama administration officials has become a partisan voice of the extreme left.
Andy Lack had no role in this unprecedented transformation of the taxpayer-funded media outlet.
Lack's official trip to Ukraine normally would not be unusual to take for the head of the agency in charge of VOA as well as Radio Free Europe/Radio Liberty (RFE/RL). Both produce programs to Ukraine and Russia. At the time of Lack's trip abroad in 2015 as the head of BBG, Putin's Russia was and still is occupying parts of Ukraine and putting out disinformation about its unprovoked and illegal aggression against a much smaller neighbor. Russia is also behind a major propaganda and disinformation offensive aimed at Ukraine and other countries to hide its aggression. Lack had a valid reason to travel to Ukraine.
What would be interesting to know in connection with his trip is whether he had received any instructions or information from Vice President Biden or Obama White House advisor Ben Rhodes who now under Lack's leadership contributes to NBC News and MSNBC regularly as a political commentator. If nothing else, it shows a certain pattern of links between Obama administration officials and officials at the Voice of America and NBC. VOA director Amanda Bennett and her deputy Sandy Sugawara have past links to the Washington Post. Trump has not been able to put a single executive at the agency or at the Voice of America, but he has been accused of trying to politicize U.S. international broadcasting and turning it into a propaganda arm of his presidency.
Meanwhile, the agency and the Voice of America were already working as a propaganda arm of the Obama White House, heavily promoting, among other things, in one-sided reports President Obama's rapprochement with Iran and Cuba with full cooperation of BBG officials and some VOA editors and reporters.
Was Lack's trip to Ukraine coordinated in some way with the White House by BBG chairman Jeff Shell who had a close relationship with Ben Rhodes when Rhodes served as the Deputy National Security Advisor to President Obama for Strategic Communications? In August 2014, Shell invited Rhodes to address by video one of the open meetings of the BBG Board of Governors. Ben Rhodes has been accused of misleading American reporters about the Obama administration's nuclear deal with Iran.
When it comes to news about Ukraine, Joe Biden, Donald Trump and the Voice of America, there may be also interesting information to be discovered and reported from the period before Andy Lack came on board and from the period after he left. Reporters may try to make these inquiries to USAGM and VOA since our attempts to get information have been met with silence or endless demands to limit the scope of FOIA requests.
Andy Lack was recruited for his federal position by Jeff Shell who in his private sector job was and still is the chairman of Universal Filmed Entertainment Group and reports to CEO of NBCUniversal. The BBG chairman's position was for Shell a part-time government public service job. Andy Lack had a full-time top executive job at the federal agency for which he was approved by the bipartisan BBG Board headed by Shell. Since this was during the presidency of Democrat Barack Obama, the BBG Board by law had at that time a majority of Democratic Party members, but it is common for both Republicans and Democrats serving on the board to approve choices made by the chairman. Shell was nominated as the Democratic chairman of the BBG Board by President Obama. Under the legislation regulating the agency, Shell automatically lost his chairman's position on the BBG Board of Governors when President Trump took office but remained as one of the board's Democratic Party members. Shell only recently voluntarily resigned his government position.
The Voice of America is one of the international media entities of the $800 million USAGM. The agency's taxpayer-funded mission is to support press freedom abroad through its various media outlets, including VOA. Shell recruited Lack for what he thought would be a long term appointment, but Lack resigned after a few weeks when he saw the opportunity to become chairman of NBC News.
After Lack's departure, Shell recruited John F. Lansing to be USAGM CEO. Lansing in turn recruited Amanda Bennett to be the VOA director. Lansing resigned recently to take up the CEO post at National Public Radio (NPR) after a tenure marked with multiple scandals, culminating in his right hand man and chief strategic advisor Dr. Haroon Ullah pleading guilty to federal charges to stealing thousands of dollars from the U.S. government. Lansing was apparently completely unaware of his top aide's crimes.
Because of his short tenure, Lack did not leave much of a mark at USAGM and the Voice of America and can't be blamed for any past or present scandals at the agency. Former and current agency employees who interacted with him briefly described him as both smart and engaging but not very familiar with the federal government bureaucracy.
Lack's trip to Ukraine was not unusual in itself. USAGM serves as an international travel agency for its large ranks of highly-paid executives. It may, however, shed some light on how the agency and the Voice of America may have been used by Vice President Biden and by some of its own executives and journalists to influence Ukrainian officials in Ukraine and Ukrainian-American voters. Some of the attacks on Trump by VOA reporters would not be tolerated even by the most liberal U.S. media outlets because of their crude and sometimes obscene nature. Andy Lack was long gone from the agency when some of the most blatant violations of the VOA Charter occurred under the watch of John Lansing and Amanda Bennett.
In Part II
There was a highly unusual trip that VOA Ukrainian Service journalist Myroslava Gongadze took to Ukraine with Vice President Biden in 2014 shortly before Lack came to the agency. She also later traveled with Lack to Ukraine and may have told him what she and Biden had talked about when they were alone.
MORE in: Voice of America Ukraine Expert Called Joe Biden a 'good man' — Firewall Breached Part II — Coming Soon