BBG Watch Commentary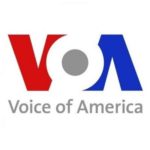 The Kremlin's external media outlet RT (formerly Russia Today) once again beat U.S. taxpayer-funded Voice of America (VOA) in the amount of coverage devoted to a U.S.-related news story. RT not only posted online in English more news reports and op-eds related to the murder of American journalist Jim Foley; it also obliterated Voice of America in social media outreach and online audience engagement, as RT does for practically all news stories in recent years.
Voice of America failed to post online even a basic personal profile of the slain American journalist, but one RT commentator did, although the commentary with Foley's profile included one-sided attacks from RT commentator on Israel and U.S. policies in the Middle East.
What is most striking, however, are dismally low social media engagement numbers (Facebook and Twitter) for practically every VOA news report compared to RT reports, which got hundreds and thousands of Facebook "Shares" and hundreds of Tweets. VOA reports also get almost no comments from online readers, while RT reports usually get dozens and sometimes hundreds of comments. Even assuming that some of RT's high social media numbers are generated by pro-Kremlin trolls, the low numbers for VOA are astounding in themselves.
During the period analyzed by BBG Watch, RT had more news reports on the Jim Foley story, which was clearly a U.S. related story, than American VOA, which is required by law to report on U.S. news and gets its budget from Congress.
On Aug. 20, VOA posted only two news reports about Foley while RT posted seven. RT also had many more Foley-related stories from the UK than VOA even though VOA has a news bureau in London. RT was also faster than VOA in reporting on UK news developments related to the murder of Jim Foley.
Several of news reports on the VOA website were not even from VOA but from the Reuters news agency. As with VOA reports, they also received very few Facebook "Shares," very few Tweets and often zero comments from readers.
In addition to having more news reports on Foley, RT also posted four Foley-related op-eds while VOA had no editorials on the murder of the American journalist. RT op-eds were harshly anti-American and exploited the murder of Jim Foley to launch attacks on the U.S. and on Israel. Voice of America had no in-depth analysis from U.S. experts during this time period that could provide a response to Russian propaganda.
At the Broadcasting Board of Governors (BBG) open board meeting on August 13 in Washington, DC, U.S. Under Secretary of State for Public Diplomacy and Public Affairs Rick Stengel said that Russia has outstanding messaging capabilities on social media and observed that this is an area the United States "should own, but we don't really own it." Stengel's comments were echoed at the same BBG meeting by White House Assistant to the President and Deputy National Security Advisor for Strategic Communications and Speechwriting Ben Rhodes.
Under Secretary Stengel represents Secretary of State John Kerry at BBG meetings.
BBG Watch noted earlier that in failing to arrange for prompt and extensive on the scene coverage of the protests in Ferguson, Missouri, and through numerous other management and news reporting failures, the top brass of the U.S. taxpayer-funded Voice of America has shown Under Secretary Stengel exactly why Russia's RT outperforms VOA online and in social media by a factor of thousands day after day.
The following table shows how RT demolished Voice of America in social media outreach and audience engagement on the Jim Foley news story.
[table caption="RT and Voice of America Jim Foley News Reports and Their Social Media Outreach as of Aug. 27, 2014″]Media,Title,Date,Facebook,Twitter, Comments
RT,
Islamic State militants behead missing American journalist
,Aug. 19,1800,297,240
VOA,
US Attempting to Verify Beheading of Journalist
,Aug. 19,82,24,14
RT,
ISIS beheading: Militants 'represent a direct threat' to UK security says Foreign Sec.
,Aug. 20,233,180,263
VOA,
Pentagon: US Special Forces Tried to Rescue Journalist Who Was Beheaded
, Aug. 20,98,10,41
RT,
#ISISmediablackout: UK celebs urge against sharing James Foley video online
,Aug. 20,849,139,47
VOA,
Militants' Beheading Video Suggests New Anti-West Strategy (Reuters)
,Aug. 20,11,17,2
RT,
'Vicious' British extremists in ISIS threaten national security – expert
,Aug. 20,1000,207,28
VOA,
US Acknowledges Unsuccessful Syria Rescue Attempt
,Aug. 21,27,16,2
RT,
UKIP: Strip Islamic State militants of their British citizenship
,Aug. 20,5400,367,89
VOA,
Islamic State Sought $132 Million Ransom for Journalist
,Aug. 21,14,9,4
RT,
Obama condemns killing of photojournalist James Foley
,Aug. 20,3700,210,149
VOA,
US Defense Secretary Says Islamic State is Imminent Threat
,Aug. 21,44,21,9
RT,
Killer of US journalist Foley 'could be British' – UK PM
,Aug. 20,2600,269,53
VOA,
Pope Francis Calls Parents of Beheaded Journalist James Foley (Reuters)
,Aug. 22,43,21,0
RT,
US tried and failed to save Foley – other IS hostages in Syria
,Aug. 20,815,228,165
VOA,
British Fighters on Frontline of Islamic State Information War
,Aug. 22,45,46,14
RT,
Intl manhunt underway for 'British' extremist in beheading video
,Aug. 21,1600,397,85
VOA,
White House Warns of Terror Threat From Islamic State Fighters
,Aug. 22,16,24,3
RT,
'Psychopathic violence': British Muslim organizations condemn ISIS extremism
,Aug. 21,3400,295,53
VOA,
Foley May Have Volunteered For Execution
,Aug. 23,100,35,8
RT,
British ISIS Jihadi vows to be first woman to behead UK or US prisoner
,Aug. 21,1900,307,202
VOA,
US Journalist Held Since 2012 Freed in Syria
,Aug. 24,15,29,2
RT,
Pentagon calls Islamic State threat 'beyond anything we've seen'
,Aug. 22,6100,642,439
VOA,
US Hostage Missing Since 2012 Is Freed in Syria (Reuters)
,Aug. 24,8,14,0
RT,
Hunt for Foley's killer 'jihadist John' intensifies
,Aug. 22,2200,206,46
VOA,
US Lawmakers Urge Obama to Expand Military Action Against Islamic State
,Aug. 24,10,12,1
RT,
US and UK should back Assad to defeat ISIS – senior UK MP
,Aug. 22,8400,1100,239
VOA,
US Journalist Held in Syria Freed
,Aug. 25,19,20,0
RT,
ISIS spokesman who pledged to 'raise flag of Allah' in US is dead
,Aug. 22,8600,290,104
VOA,
UN Rights Chief Condemns 'Widespread' Islamic State Crimes in Iraq (Reuters)
,Aug. 25,1,11,3
RT,
US considers broad military action against ISIS in Iraq and Syria – report
,Aug. 23,5900,785,466
VOA,
Islamic State Declaration Spreads to Nigeria
,Aug. 25,14,7,0
RT,
Britain plans new laws to tackle home-grown jihadists
,Aug. 23,1900,266,92
VOA,
WH: No Ransom Paid for Kidnapped US Journalist
,Aug. 25,10,11,0
RT,​
UK Islamist suspected of slaying US journalist 'identified'
,Aug. 24,1900,233,57
VOA,
Hunt for Journalist's Killer Focuses on British Rapper
,Aug. 25,92,32,0
RT,
US journalist freed in Syria after 2 years in captivity
,Aug. 24,651,178,29
VOA,
US: Military Force Not Only Tool to Confront Islamic State
,Aug. 25,48,42,0
RT,
'Guilty until proven innocent': Boris Johnson suspicious of any Briton traveling to Iraq – Syria
,Aug. 25,1700,210,36
VOA,
Car Bomb Kills 10 in Iraqi Capital
,Aug. 26,14,21,0
RT,
Father of suspected 'Jihadi John' awaiting trial for bombing embassies was a bin Laden lieutenant
,Aug. 25,1400,346,31
VOA,
Turkey Struggles to Stem Flow of Jihadists Across Border (Reuters)
,Aug. 26,22,10,1
RT,
US mulls airstrikes in Syria – gets intelligence on Islamic State targets – reports
, Aug. 26,2800,373,256
VOA,
US Eyes Islamic State Threat
,Aug. 26,15,21,1
RT,
UK jihadists don't warrant reactionary legal overhaul – former MI6 director
,Aug. 26,20,101,6
VOA,
Obama Warns of Expanding Battle Against Islamic State
,Aug. 26,7,11,4
RT,
'Bad Boys' jihadist cell could be key to identifying UK militant who killed Foley
,Aug. 26,797,180,33
VOA,
UN: 'Mass Atrocities' Taking Place in Syria
,Aug. 27,21,38,1
RT,
Islamic State demands $6.6mn ransom for female American hostage
,Aug. 27,2600,371,91
VOA,
US Journalist Kidnapped in Syria Returns Home (Reuters)
,Aug. 27,12,16,0
RT,
ISIS has 100000 fighters – growing fast – Iraqi govt adviser
,Aug. 27,3900,519,79
VOA,
UK not ready to join US air campaign against ISIS
,Aug. 27,767,120,30
RT,
Arrests of would-be British jihadists increase fivefold
,Aug. 27,444,72,19
RT,
US intelligence: 300 Americans fighting alongside Islamic State
,Aug. 27,2000,285,123
RT,
Op-ed – Attack on Ghouta – 1 year on – 'War is always main course for US'
,Aug. 21,772,99,18
RT,
​Op-ed – 'No helping hand from the West when ISIS killed only Syrians – Iraqis – Christians'
,Aug. 21,472,347,9
RT,
Op-ed – The US terrorizing Middle East is the moral equivalent of ISIS
,Aug. 25,4800,303,16
RT,
Op-ed – Death of James Foley: A lot of questions – no answers
,Aug. 25,125,49,11 [/table]