BBG Watch Commentary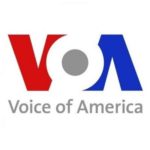 Voice of America (VOA) was not only late in reporting online on the killing of Michael Brown, and days late in sending their reporter to Ferguson, Missouri, the U.S. taxpayer-funded media outlet was also obliterated by Russia's RT (formerly Russia Today) in social media outreach and audience engagement on this news story, and practically all news stories in recent years.
RT posted its first Ferguson news report on August 10 at 10:08AM (time zone has not be ascertained). According to our search, Voice of America posted its first Ferguson news reports on August 11, in English at 2:05PM EDT and in Russian at 11:16PM EDT.
On Aug. 26, RT's first Ferguson report from Aug. 10 showed 3,700 Facebook "Shares," 684 Tweets and 108 comments. VOA's first Ferguson news report in English from Aug. 11 showed 14 Facebook "Shares," 8 Tweets and 2 comments on Aug. 26. VOA Russian first Ferguson news report from Aug. 11 showed 5 Facebook "Shares," 4 Tweets and 3 comments on Aug. 26.
Further analysis by BBG Watch showed that RT not only posted many more multimedia news reports and op-eds about events in Ferguson than VOA, but RT also obliterated Voice of America in social media outreach and audience engagement, often getting thousands and even tens of thousands Facebook "Shares" and in some cases hundreds of readers' comments, while VOA reports were getting no more than a few dozen Facebook "Shares," often less than 10–frequently just one or two "Shares," and not more than a few comments, frequently none. Altogether, Russia's RT had about two dozen more news reports, op-eds and videos about Ferguson than the Voice of America which operates under the VOA Charter requiring it to report and analyze U.S. news for international audiences.
Voice of America management did not send a correspondent to Ferguson, Missouri until August 20, ten days after the unrest started, but even that did not improve VOA's social media standing.
Some VOA reports about events in Ferguson have been criticized by online readers for being late and lacking both substance and balance. One VOA report written by a senior correspondent in Washington, which attempted to analyze the situation but seemed to lack the whole spectrum of views, received less than ten Facebook "Shares," less than ten Tweets and only a couple of comments, while one RT report had over 16,000 Facebook "Shares" and another one over 23,000. Even assuming that some of these may have come from pro-Kremlin trolls, RT's tremendous social media advantage is undeniable and was commented on recently by U.S. Under Secretary of State for Public Diplomacy and Public Affairs Rick Stengel. RT English has over 1.3 million YouTube subscribers; VOA English News only slightly over 37 thousand.
While RT's news coverage of events in Ferguson was often one-sided and included harsh anti-U.S. rhetoric, some VOA news reports, but not all, also seemed to lack balance and depth. In some cases, online readers were confused whether VOA reports from Ferguson were news reports or personal commentaries by a reporter. Some were poorly written and appeared not to have been edited. One VOA report from Ferguson received the following comment from a reader in the United States: "Nothing new in this for me — VOA was late getting to Missouri, and gives us this?? I'll be asking for a refund of my tax dollars that went to pay for this poor reporting."
VOA's annual budget is close to $200 million.
Some of the few experienced VOA reporters who are left in the decimated VOA Central Newsroom have been allowed by the management to take vacations in August despite major crises in Ukraine and in Iraq and events in Ferguson, Missouri. Many VOA executives also took their vacations.
In early August, as Christians, Kurdish speakers and other minorities in Iraq were being killed by the Islamic State militants, fleeing for their lives, or being stranded as refugees without food, the VOA Kurdish Service was not able to update its news website, Facebook, and Twitter pages for up to 11 hours because the management failed to provide the language service with resources, guidance and oversight.
Voice of America failed to post online even a basic profile of slain American journalist Jim Foley, while RT did, as did Germany's Deutsche Welle.
At the Broadcasting Board of Governors (BBG) open board meeting on August 13 in Washington, DC, U.S. Under Secretary of State for Public Diplomacy and Public Affairs Rick Stengel said that Russia has outstanding messaging capabilities on social media and observed that this is an area the United States "should own, but we don't really own it."
Under Secretary Stengel represents Secretary of State John Kerry at BBG meetings.
BBG Watch noted earlier that in failing to arrange for prompt and extensive on the scene coverage of the protests in Ferguson, Missouri, and through numerous other management and news reporting failures, the top brass of the U.S. taxpayer-funded Voice of America has shown Under Secretary Stengel exactly why Russia's RT outperforms VOA online and in social media by a factor of thousands day after day.
The following tables show how RT demolished Voice of America in news reporting, in commentaries and in social media outreach and audience engagement on the Ferguson news story.
RT and Voice of America Ferguson News Reports and Their Social Media Outreach as of Aug. 26, 2014″ — Media — Facebook Likes —Twitter Likes —  Number of Comments
RT,#FergusonShooting: Outrage as Missouri police shoot and kill 'unarmed' black teen,Aug. 10,3700,684,108
VOA,US Police Shooting Death of Unarmed Black Teenager Sparks Riots, Aug. 11,14,8,2
RT,Ferguson riots: Clashes-looting in Missouri following vigil for teen shot dead by police,Aug. 11,3200,648,85
VOA,Unrest Continues in St. Louis Suburb After Police Shooting,Aug. 12,7,14,0
RT,Anonymous launches #OpFerguson after cop kills unarmed Missouri teen,Aug. 11,16900,1200,50
VOA,New Protest Brewing in Missouri Over Teen Killing (Reuters),Aug. 12,8,9,0
RT,Police teargas crowds protesting killing of Missouri teenager,Aug. 12,2800,621,84
VOA,Obama says Missouri Shooting Death Tragic-Reflection Needed (Reuters),Aug. 13,9,13,0
RT,FBI to investigate Ferguson killing after second night of clashes between police-protesters (PHOTOS-VIDEOS),Aug. 12,1100,413,113
VOA,Racial Tensions Remain High in Missouri,Aug. 13,5,5,0
RT,#IfTheyGunnedMeDown: Social media calls out MSM for portrayal of Mike Brown,Aug. 13,1900,333,73
VOA,Obama Urges Calm as Shooting Protests Continue,Aug. 14,29,23,3
RT,Gun sales spike around Ferguson after 3 days of riots,Aug. 13,1800,498,20
VOA,Ferguson Police ID Officer-Call Brown Robbery Suspect,Aug. 15,21,17,2
RT,LAPD kills young black man days after Ferguson shooting,Aug. 13,6300,2000,131
VOA,Ferguson Riots Underscore Police Militarization in US,Aug. 15,40,17,9
RT,'No longer peaceful assembly': Ferguson SWAT fire tear gas-rubber bullets,Aug. 14,8300,2000,338
VOA,US Police Tactics Stir Controversy,Aug. 16,25,22,10
RT,Press freedom? Police target media-arrest and teargas reporters at Ferguson protests,Aug. 14,8100,934,80
VOA,Protests Ramp Up Following Shooting Death of Black Teen,Aug. 17,24,19,4
RT,Anonymous claim they've identified the cop who killed Mike Brown in Ferguson,Aug. 14,7800,1000,115
VOA,Protests Continue in Ferguson after National Guard Called,Aug. 18,204,59,11
RT,Highway police take control over all police operations in Ferguson,Aug. 14,23800,5100,370
VOA,National Guard Deployments for Civil Unrest Uncommon in US,Aug. 18,88,21,5
RT,Pentagon supplied St. Louis County police with military-grade weapons (PHOTOS VIDEOS),Aug. 14,9100,1600,129
VOA,Protesters-Police Clash in Ferguson-Missouri,Aug. 19,24,26,13
RT,Iraq? Afghanistan? Police gear up against Ferguson protesters (PHOTOS),Aug. 14,3500,890,106
VOA,Egypt Urges US Restraint Over Missouri Unrest (Reuters),Aug. 19,1400,153,0
RT,Militarized US police face-off with Ferguson protesters LIVE UPDATES,Aug. 14,4900,9900,240
VOA,Protesters March Again Following Missouri Teen Shooting,Aug. 19,44,10,11
RT,NYPD threatens mass arrests at Ferguson solidarity rally,Aug. 15,11900,1900,160
VOA,Conflicting Accounts Cloud Investigation Into Fatal Police Shooting,Aug. 19,15,11,3
RT,After Ferguson shooting-nearly half of Americans don't believe in justice – poll,Aug. 15,6500,1400,75
VOA,Pentagon Program Under Scrutiny Amid Ferguson Crisis,Aug. 19,35,19,0
RT,Officer Darren Wilson identified as shooter in Ferguson teen killing,Aug. 15,1700,412,252
VOA,Ferguson Calls for Justice as Anger-Violence Grips Community,Aug. 20,7,13,0
RT,Local police kill at least 400 people a year-mostly minorities,Aug. 15,8700,538,28
VOA,US Attorney General to Visit Missouri Town Following Teen's Death,Aug. 20,39,18,2
RT,Ferguson cops beat innocent man-then charged him with bleeding on their uniforms,Aug. 15,5700,2000,93
VOA,On the Scene: In Missouri-Ferguson Community Leaders Calm Tensions,Aug. 20,31,30,5
RT,Looting mars renewed protests in Ferguson (PHOTOS),Aug. 16,4400,341,164
VOA,Developments in Ferguson-Missouri,Aug. 20,0,0,0
RT,State of emergency-curfew declared amid Ferguson protests,Aug. 16,5900,783,201
VOA,New Protests Form in Ferguson,Aug. 20,10,18,6
RT,One shot-7 arrested as Ferguson police disperse protesters defying curfew,Aug. 17,4100,1200,274
VOA,US Racial Tensions Story Ripples Abroad,Aug. 20,121,27,3
RT,Indefinite curfew: Ferguson police deploy tear gas against protesters,Aug. 18,3400,2500,213
VOA,Streets of Ferguson Calm Following Days of Violence,Aug. 21,12,18,0
RT,Autopsy reveals cop shot Ferguson teen 'at least 6 times',Aug. 18,3800,694,79
VOA,Ferguson-Missouri Streets Calm After Days of Violence,Aug. 21,23,19,2
RT,'Get the f*** out of here!' Ferguson cops threaten to shoot-mace reporters (VIDEO),Aug. 18,7200,1200,228
VOA,Missouri Governor Orders National Guard Withdrawal From Ferguson,Aug. 21,10,8,1
RT,Here you see him-there you don't: Ukrainian rebel commander appears on Ferguson video,Aug. 18,8500,682,155
VOA,Ferguson Shooting Sparks Interest in Body Cameras,Aug. 21,76,12,1
RT,'Arrest the killer of my child': Brown's mother pleads after autopsy,Aug. 18,3500,529,505
VOA,Holder Vows Fair-Thorough Probe in Ferguson Shooting Case,Aug. 21,8,8,2
RT,Ferguson: Dozens arrested-reporters detained-assembly rights restricted,Aug. 19,2700,309,188
VOA,National Guard Begins Ferguson Withdrawal,Aug. 22,32,28,16
RT,US should pay more attention to Ferguson events-not Bolotnaya case – Russian MP,Aug. 19,3000,74,70
VOA,Online Funds for Ferguson Officer Surpass Victim's Fund,Aug. 22,94,16,7
RT,Fundraiser for killer Ferguson cop triggers rift within KKK,Aug. 19,2700,518,27
VOA,Rival Rallies Held in Ferguson-Missouri as Calm Prevails,Aug. 23,39,53,8
RT,'Less-than-lethal' ammunition makers profiting off unrest from Ferguson to Israel,Aug. 19,2100,439,21
VOA,Shifting Demographics Lie Beneath Racial Tensions in Ferguson,Aug. 23,14,12,3
RT,#ItsBiggerThanYou: Atlanta protesters challenge CNN's Michael Brown reporting,Aug. 19,6000,761,49
VOA,Obama Orders Review of Police Use of Military Hardware,Aug. 23,21,19,2
RT,LAPD delays release of autopsy report in controversial shooting,Aug. 20,723,277,3
VOA,Peace Returns to Ferguson-Missouri-as Community Tries to Heal,Aug. 24,1,6,0
RT,Watchdog groups slam Ferguson police 'harassment' of reporters,Aug. 20,2200,433,94
VOA,Slain Missouri Teen's Funeral Draws Thousands,Aug. 25,37,20,1
RT,Nearly four-dozen arrested in Ferguson on eve of attorney general's visit,Aug. 20,876,562,62
VOA,Missouri Town Torn by Teen's Shooting Seeks to Heal-Unite,Aug. 25,54,11,1
RT,School police cleared to carry AR-15s in Compton-California,Aug. 20,5700,1000,48
RT,Ferguson: US embassy in Moscow sees protests against crackdown,Aug. 20,256,17,4
RT,Cop suspended for threatening to kill Ferguson protesters-journalists (VIDEO),Aug. 21,3200,794,54
RT,Police lobbies pressure Congress to keep their military equipment,Aug. 21,3200,514,50
RT,Senior MP calls for intl commission to assess US domestic crisis in Ferguson,Aug. 22,2300,678,135
RT,National Guard begins withdrawing from Ferguson after 2nd calm night in a row,Aug. 22,814,186,41
RT,Crowdfunding campaign for officer who shot Michael Brown spurs controversy,Aug. 23,1600,360,158
RT,Season II Finale: Another Ferguson shooting & failures of the Democratic party,Aug. 23,72,30,10
RT,Cop suspended over Facebook post branding Ferguson protesters 'rabid dogs',Aug. 23,4300,1900,105
RT,Obama questions police militarization-orders Ferguson-inspired probe – report,Aug. 24,1900,426,157
RT,Thousands protest police violence in New York-call for justice in chokehold death (PHOTOS),Aug. 24,2200,784,69
RT,'All I want is peace': Father of slain Ferguson teen tells hundreds rallying against police violence,Aug. 25,26,112,49
RT,Michael Brown funeral draws thousands along with celebrities-civil rights leaders,Aug. 25,1400,597,74
RT,Dozens of police departments suspended for losing US military-grade weaponry,Aug.27,262,132,7[/table] [table caption="RT Ferguson Op-Eds and Their Social Media Outreach As of Aug. 26, 2014 (There Have Been No VOA Editorials on Unrest in Ferguson)"]Media,Title,Date,Facebook,Twitter, Comments
RT,African-Americans 'are not going to the back of the bus' on police brutality issue,Aug. 18,210,249,38
RT,How America's 'War on Drugs' turned Ferguson into a war zone,Aug. 19,1100,348,30
RT,​Ferguson protests: 'The militarized policing takes many forms',Aug. 20,75,66,28
RT,​'Racism continues to poison America',Aug. 20,98,36,7
RT,​'US doomed to relive Ferguson if government does not change tactics',Aug. 20, 84,238,13
RT,'Systematic militarization taking place in Ferguson',Aug. 21,130,261,6
RT,'It was a matter of time before something happened to set off the Ferguson riots',Aug. 26,14,21,0
RT,'While mortgage scams go unpunished no surprise that people in places like Ferguson are getting angry',Aug. 26,72,175,3