BBG Watch Commentary
Pulitzer Prize-winning writer, Anne Applebaum, author of "Gulag: A History," which Newsweek called "The most authoritative–and comprehensive–account of the Soviet blight ever published by a Western writer," could help U.S. taxpayer-funded Voice of America (VOA), especially its Russian and English services, to be on guard against Putin propaganda. Such propaganda seeps from time to time into VOA programs because of poor leadership at VOA's parent agency, the Broadcasting Board of Governors (BBG). This problem is magnified by poor management at VOA itself, insufficient knowledge among VOA broadcasters, hiring of poorly paid and poorly trained contractors, overall chaos at the agency and lack of editorial controls.
###


VOICE OF AMERICA RUSSIAN SERVICE VIDEO




###
VOA ANNOUNCEMENT

Pulitzer Prize-winning columnist, Anne Applebaum to visit VOA

Please note that Anne Applebaum, A Pulitzer Prize-winning columnist with the Washington Post, will be at VOA on Thursday, Sept. 8, 2016 at 3:30 pm to discuss efforts to counter Russian disinformation. The conversation, which is open to all BBG/VOA staff, will be held in the BBG Conference Room 3321 located on the 3rd floor.
Ms. Applebaum directs the Transitions Forum at the Legatum Institute in London. She is also an adjunct fellow of the Center for European Policy Analysis (CEPA). In August, CEPA released "Winning the Information War," a report that provides a comprehensive set of recommendations designed to counter Russia's disinformation.

###


MORE ON ANNE APPLEBAUM FROM BBG WATCH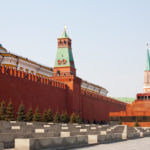 BBG Watch Commentary In a Washington Post op-ed, "A fearful new world, imperiled by Russia's subterfuge," Pulitzer Prize winning author, journalist and historian Anne Applebaum suggested that Europe and the United States can better counter the Kremlin's propaganda and attempts to…
READ MORE